Force India have signed an agreement to run a full Mercedes powertrain starting in 2014
Deal comes in time for 2014's engine-rule change
By Mike Wise
Last Updated: 28/03/13 11:22am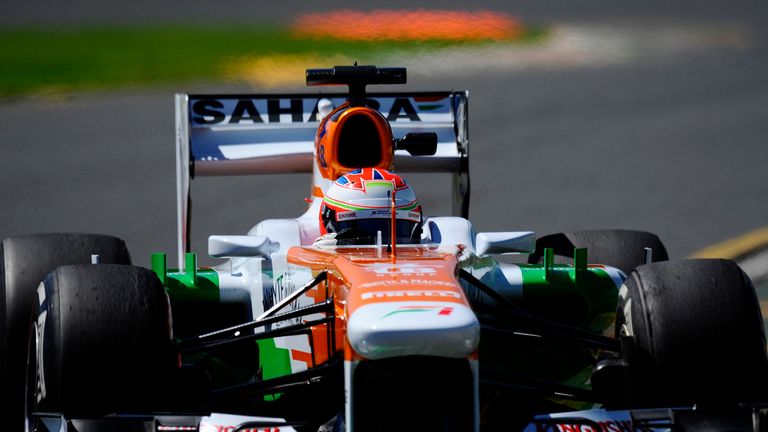 The deal will commence in 2014, when Formula 1 engine rules change with the introduction of 1.6-litre turbocharged V6 units as well as more powerful Energy Recovery Systems.
Mercedes-Benz will supply Force India with a complete Power Unit (Internal Combustion Engine plus Energy Recovery System), transmission and all associated ancillary systems.
Force India have been using Mercedes-Benz power since 2009, together with gearboxes and hydraulic systems supplied by McLaren.
However, Mercedes will now supply those as well in a deal hailed by Team Principal Vijay Mallya as "the most significant in the history of Sahara Force India".
"With new powertrain regulations being introduced next year, I can't think of a better partner to work with as Formula One enters a new and exciting era," Mallya said. "The agreement gives us the long-term stability we require and will enable us to continue our journey towards the front of the Formula One grid."
Toto Wolff, Executive Director of Mercedes' F1 team, added: "It is a significant milestone to announce our first long-term agreement for powertrain supply under the 2014 regulations. Sahara Force India was our first genuine customer in Formula One back in 2009 and we are delighted to enter an expanded, long-term relationship with them from 2014 onwards.
"This long-term agreement offers excellent value in terms of the balance between price and performance. We hope it will mean Mercedes-Benz and Sahara Force India working together for the entire life cycle of the new powertrain generation."