Vijay Mallya says Force India will 'fight like hell' to stay ahead of McLaren
Team boss hopes upgrades will help keep them fifth in standings
By Mike Wise
Last Updated: 29/09/14 12:02pm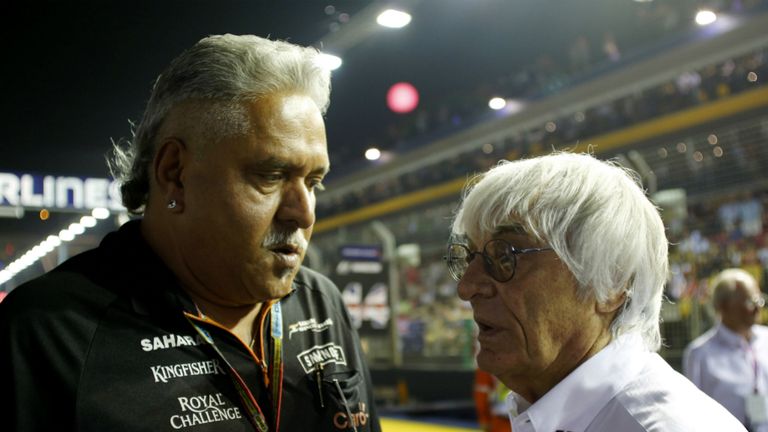 Vijay Mallya hopes Force India can beat McLaren at their own game, and hold on to fifth place in the Constructors' Championship, with upgrades they're planning later this season.
The Silverstone team jumped six points clear of their rivals at last weekend's Singapore GP, in which Sergio Perez and Nico Hulkenberg finished seventh and ninth respectively.
By contrast, it was a difficult weekend for McLaren, with Kevin Magnussen claiming a solitary point at a race where they'd introduced a number of changes to their car.
The expectation is that the bigger team will eventually assert themselves. But at the same time, the concern for McLaren is the lack of clear progress they're making with the MP4-29, despite its frequent upgrades.
As such, Mallya is optimistic improvements to Force India's own VJM07 will prove effective – and bolster their 2015 campaign into the bargain.
"I know that there's another upgrade coming later on this season and that's all part of the plan," Force India's Team Principal said.
"The only reason I'm approving this development right up until the last race - which I never did before in previous seasons – is because whatever we're doing now in terms of development can be carried forward into next year's car.
"If it was full-stop at the end of this season and start again for next year, I may not have bothered to do what I'm doing.
"But because all the development that's happening as we speak can actually carry forward to 2015, it's an investment also in next year's car."
Mallya says he's proud Force India are giving McLaren a run for their money since, according to him, they're doing it with half the Woking team's budget.
"I refer to McLaren as 'the great McLaren'. I truly believe that's a World Championship team, so I'm not going to take them for granted," he said.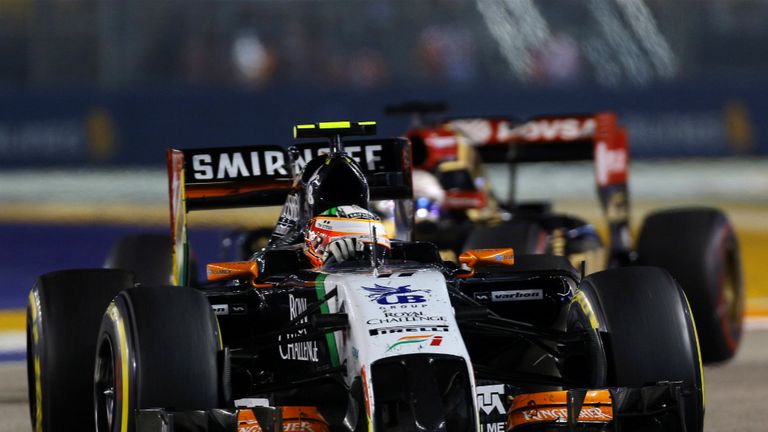 "I'm going to throw everything I have at it and fight like hell.
"For a team like Force India to be engaged in such a competitive battle with a team like the great McLaren itself says a lot about us and I feel quite proud about it."
The flamboyant 58-year-old businessman added: "Let's be clear: when you race with the big boys and you get ahead of them, it gives you that extra bit of a high, doesn't it?"
Mallya also confirmed that he wanted both Perez and Hulkenberg to stay on at the team.
Although Hulkenberg made the stronger start to the season, it's Perez who has gained the better results since the summer break.
The Mexican fell to 17th in Singapore after he was hit by Adrian Sutil's Sauber, but made up ten places with a late surge through the field.
"Both of them have the same talent and both have my respect. I've confirmed before: I'm not looking to change anything. I'm very happy with both of them," Mallya added.
"Nico had a better start to the season than Checo but equally I have to say that Checo didn't have all the luck in the world."