McLaren must returning to winning ways 'soon', says Zak Brown
New McLaren executive holds first press conference to talk about targets, Ron Dennis, and the search for a title sponsor
By James Galloway in Abu Dhabi
Last Updated: 28/11/16 11:16am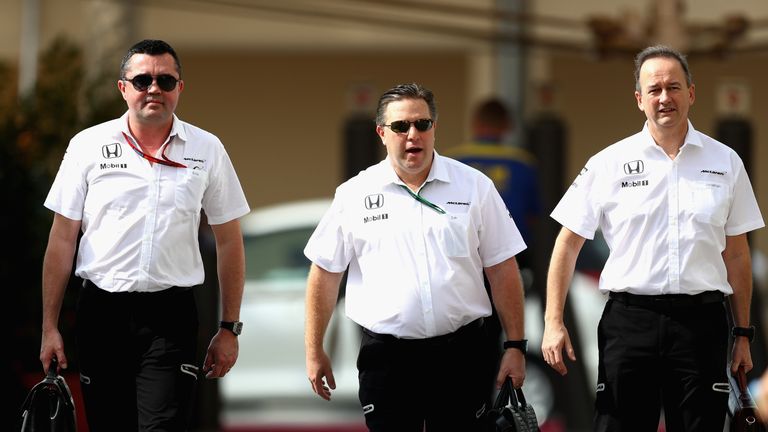 New McLaren chief Zak Brown has set the target of re-establishing the team as Formula 1 winners, although is not placing a timeframe on achieving success.
The American businessman appeared in McLaren's colours for the first time at the Abu Dhabi GP since confirmation he is joining the team as executive director. His arrival follows the departure of Ron Dennis, who has been ousted as chairman and chief executive following a bitter boardroom battle with fellow shareholders.
Brown joins a McLaren team which is poised to complete an unprecedented fourth consecutive season without a race victory, while their last world title came in 2008.
Speaking at his first press conference, Brown replied when asked when he expected McLaren to be winning championships again: "I have no idea, I just hope it's sooner rather than later.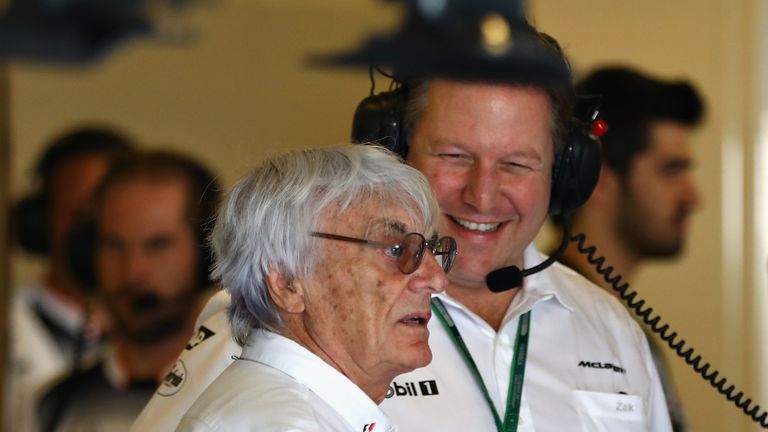 "There have been a lot of people over the years who have tried to make predictions that they're going to win their race, or they're going to win Le Mans on their debut, but what I've seen nine out of 10 have gotten it wrong.
"So I'm going to go with the odds and keep my mouth shut and not make any predictions. But we need to get back to winning soon - and I think we're on a good path.
"Honda is producing a very good engine, we've got a great team, Eric [Boullier] and Jost [Capito] are doing a very good job, so hopefully sooner rather than later [McLaren will win again]."
Although in the Abu Dhabi paddock, Brown does not officially start in his new role until sometime in December. He says he will discuss with Jonathan Neale, McLaren's chief operating officer and the man who the American will jointly oversee the team with, if any changes to the technical structure are required heading towards 2017.
The departure of Dennis from a management role at McLaren has shorn the team of its historic figurehead and Brown, a well-known figure in F1 circles due to his previous guise as the sport's chief sponsor-finder, attributed his arrival at the team to the 69-year-old.
"Ron and I are fine," said Brown. "I talked to Ron before the announcement, post announcement, before coming here and I text him all the time. Ron, at the end of the day, is the one who recruited me.
"The last couple of years he's left the door open. I'd been married to my existing business so there was no opportunity and then as I saw the light at the end of the tunnel, i.e. my employment contract, I let him know and he turned up the volume and the pursuit of me.
"And I wouldn't be here talking to you right now if it wasn't for Ron Dennis."
Brown has already identified a title sponsor for the team as one of his early priorities, although admits even his marketing know-how is unlikely to reap immediate rewards so close to 2017.
"Clearly a title partner is something that on a commercial basis, and as something that I'm most linked to, is something that is going to be critically important, but I would start taking a look at 2018," he said.
"2017 is already kind of here and I don't have any tricks up my sleeve on that one yet."