Eric Boullier says a McLaren-Honda could run at the Abu Dhabi test
Honda motorsport boss had predicted track debut early next year
By Mike Wise and James Galloway
Last Updated: 09/09/14 2:45pm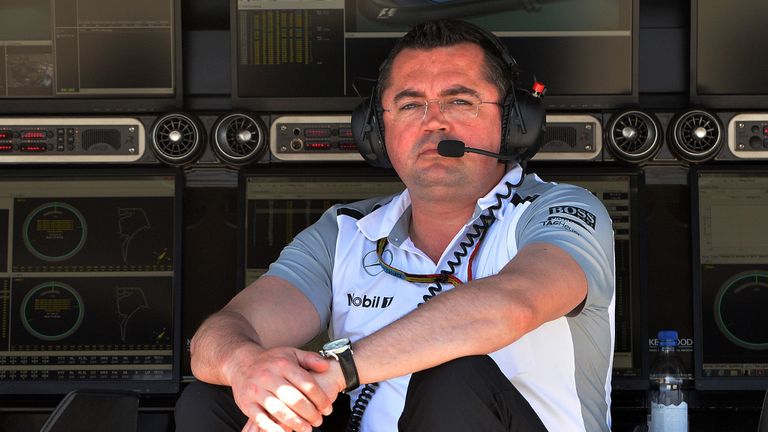 Eric Boullier has said that McLaren could run a Honda-powered car at the post-Abu Dhabi GP test in November.
Honda's motorsport boss Yasuhisa Arai had already predicted that their new power unit would get its first run out when pre-season testing starts at Jerez early next year, just weeks before the start of the new season.
However, Boullier said at the Italian GP that a Honda-powered McLaren - a modified version of this year's MP4-29 - might yet take to the track at the end of the current campaign.
"Yes," McLaren's Racing Director replied. "This is not defined. The safe side is that we'll obviously be in Jerez with a McLaren-Honda car. But it keeps open to maybe the possibility that if everything is matching in our schedules to run it earlier."
He added: "We won't give a definite answer now because we actually don't know yet exactly. It's very likely to be before Jerez. We'll see."
Speaking earlier this month, Arai said that Honda's new 1.6-litre turbo hybrid is about to commence dyno testing.
His prediction, however, was that it wouldn't be on track in a McLaren chassis until next year.
"We are absolutely within our development plan. Our engine - or more precisely our power unit - is ready for a whole system check, but without the chassis. It will still need more time to bring the power unit and chassis together and then be able to run checks with the complete car," Arai told the official Formula 1 website.
"In the next couple of weeks we will run simulations and at the beginning of next year we will start to run on the track - very likely at Jerez. That will very likely be the first time to show the whole car, the Honda engine and the McLaren chassis - the Honda McLaren.
"Right now there are no plans to collect data during the rest of 2014. Jerez will be the first time."
The Abu Dhabi test is scheduled for November 25-26, two days after the current season finishes.