McLaren expect more progress as Honda bring upgrades to Spain
Honda target improved driveability and reliability from power unit; Fernando Alonso returns to the scene of his February testing crash and most recent victory in F1 two years ago
By James Galloway
Last Updated: 12/05/15 1:52pm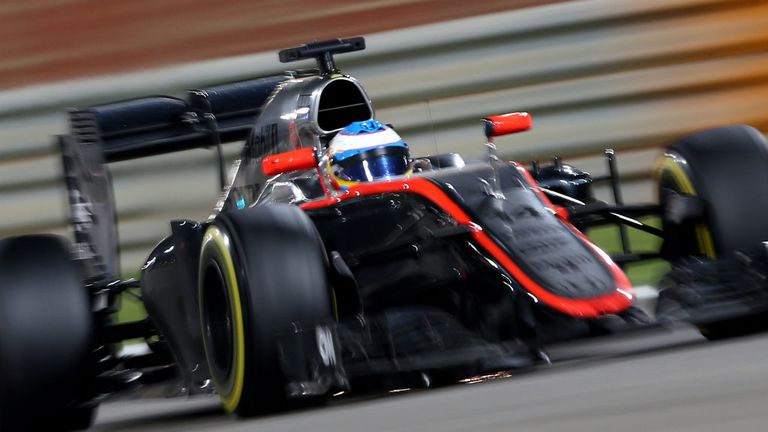 McLaren are optimistic they are set to make further progress up the F1 grid at this weekend's Spanish GP, with Honda having readied power unit updates focused on "driveability and reliability".
Fresh from chairman Ron Dennis's proclamation that the reunited partnership are 'guaranteed' to eventually return to the forefront of the sport, McLaren-Honda's more circumspect first target remains to open their points account for 2015 after a troubled first two months of the season.
Having had two weeks to work on the MP4-30 at their Woking factory ahead of the start of the European season following Fernando Alonso's 11th-place finish in Bahrain, McLaren are hopeful their incremental improvements will continue at Barcelona with the team aware there is no silver bullet which will prove an immediate front-running breakthrough.
"We're certainly going into the beginning of the European leg of the season with a positive frame of mind. Of course, we can never be satisfied with our results until we're fighting for regular victories," said Eric Boullier, McLaren's racing director.
"However, I'm very pleased with our progress and the efforts of the entire team – both within McLaren and Honda – and we go to Spain hopeful that we can make further progress there.
"During the three-week break between Bahrain and Spain, we've been working very productively on every front to bring improvements to the car. We know that one fix or upgrade won't provide a significant upturn in performance, so we're united in our continued efforts to bring further gains to both chassis and power unit, in terms of both reliability and outright performance, step by step."
Although McLaren's reliability problems have improved no end since the last time they were at Barcelona in early March for pre-season testing, problems clearly remain after Jenson Button failed to even take the start last time out in Bahrain after a weekend blighted by technical issues.
Having had nine engine development 'tokens' left to spend from the start of the season, Honda say they have had a dual focus for the upgrades they are bringing to Spain.
"The short break before the Spanish GP has been good for Honda, to calmly reflect on what has happened in the first four races, to analyse what we have done well or not so well, and to make preparations ahead of the European races," said Honda's motorsport chief Yasuhisa Arai.
"We hope that Spain will see another incremental step forward for Honda, in which we've prepared updates on the power unit to help with driveability and reliability. And like us, McLaren has had a productive two weeks and will be bringing more updates to test at the track and we'll see how the car will run together as one.
"We're confident that every step we take together as a team is in the right direction, and hopefully this weekend will once again prove our continuing progress."
F1's return to the Circuit de Catalunya will also mark the first time Spain's Alonso has driven his home circuit since his mysterious, and still unexplained, testing crash in the MP4-30 back in February.
The 33-year-old, who hasn't won a race in F1 since his victory for Ferrari at Barcelona two years ago this week, is aware other teams will have improved the competitiveness of their cars too, but believes McLaren can maintain their forward momentum.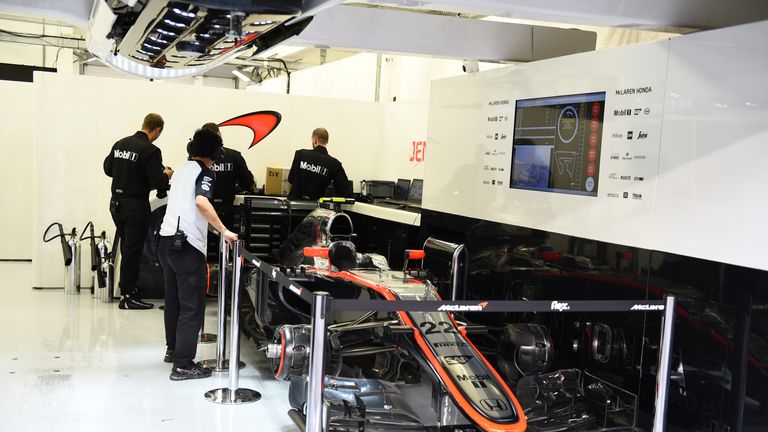 "We are seeing improvements race by race, and I want to ensure that we maintain this consistency throughout this weekend," said Alonso, who finished 11th at the last race.
"It will be very difficult, as other teams will also have been working hard to develop their cars too, but I'm hopeful that the start of the European season will be positive for us and allow us to carry momentum into the next few races.
"I really enjoy driving on this circuit – it's high-speed and really tests the balance of the car, so we'll be working to get that right as soon as we get out on track. There's a huge amount of positivity in the team and all of us are working hard for better results in each race. Although we won't be fighting for victory in Barcelona, I know I can count on the support of the fans to bring even more motivation during the whole weekend, which will be very special."