So what happens if there are no finishers in Sunday's Australian GP?
"Doomsday scenario" is "quite unlikely" reckons the FIA's Whiting
By Mike Wise in Melbourne
Last Updated: 13/03/14 11:46am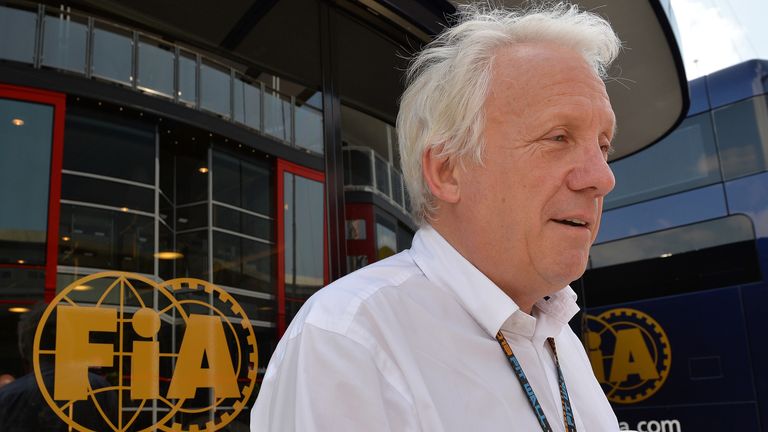 But first things first at the start of a season in which reliability is the watchword: what happens if no cars actually manage to complete Sunday's 58-lap race? According to the FIA's Race Director, "I think a lot of these Doomsday scenarios are quite unlikely, knowing Formula 1 teams and how efficient they actually are. But if it came to the situation where no cars were actually running, we'd simply stop the race - because there wouldn't be much of one, would there?
"If the race couldn't be restarted as the rules say, then the results would be declared on the lap prior to the one during which the race was stopped and whoever was running at that time would be the winner."
If cars do indeed start breaking down left, right and centre, it sounds as though Safety Car driver Bernd Maylander will have a busy afternoon in store. "I don't think it's going to affect the use of the Safety Car at all," said Whiting. "If a car stops and it's in a dangerous position then we'll use the Safety Car. We can't do anything else really."
He also admitted that the lack of practice starts performed by the likes of, for example, Lotus during pre-season testing is a concern. "I've been told that some cars haven't actually done a practice start yet. I'm sure they'll be doing lots here at the pit exit, assuming they go out of course," he said.
"I think there are some added concerns. We haven't seen many cars stall on the grid over the last few years, it's become a rarity.
"But obviously if a car stalls before the start is given, we can abort the start and perform an extra formation lap. The most dangerous situations obviously occur when a driver stalls at the start of a race and that's something I'll be emphasising to the start marshals when I have a briefing with them."
If teams struggle to stay within the 107 per cent rule during qualifying, however, Whiting said that race stewards would look favourably upon them.
Article 36.1 of the Sporting Regulations states: 'During Q1, any driver whose best qualifying lap exceeds 107% of the fastest time set during that session, or who fails to set a time, will not be allowed to take part in the race.'
Yet according to Whiting, "I think the 107 per cent rule was introduced to make sure that teams that weren't capable of producing a good car that was of the required performance wouldn't actually get into the races.
"What we have out here at the moment are 11 teams that we know are capable. They may be suffering a temporary performance loss but I'm sure the stewards will look very sympathetically on any team that doesn't make the 107 per cent.
"There is a mechanism in the rules to allow that to be done in exceptional circumstances."
Apparent during pre-season testing were the protracted times teams were taking to change the new power units and drive trains introduced this season.
A particular concern is the two-hour gap that separates P3 from qualifying, with Whiting speculating that teams might opt to skip the former in order to make the latter.
"Teams are worried that it's going to be more common and I've heard even teams say that they'd skip P3 to make sure they have a car for qualifying," he said.
"Everyone's got their own way of going about things. Some teams tell me it'll take them seven hours to change an engine, some say it'll take three, some an hour and a half."
Renault might currently lag behind Ferrari and particularly Mercedes in the reliability stakes but Whiting confirmed that all three engine manufacturers have already requested changes.
Although performance has been frozen since the February 28 homologation deadline, changes can be made to power units for reliability, safety or cost reasons.
"They've all done already. We've had requests from everybody to change bits of the car on the engine for reliability reasons," Whiting added.
"Ultimately, it's for us to decide. But we do it in consultation with the other engine manufacturers - and everyone has so far actually done that in the two weeks that the engines have actually been homologated."