Australian GP organisers say the quieter engine noise could breach F1 contract
Chairman Ron Walker has expressed concerns to Bernie Ecclestone
By William Esler
Last Updated: 17/03/14 1:22pm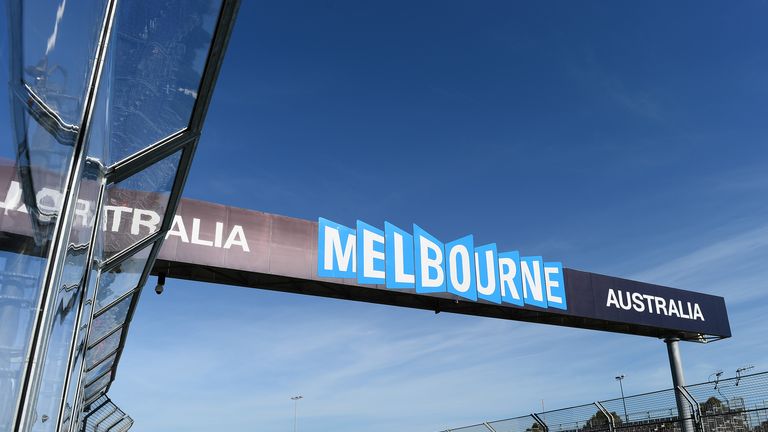 Sunday's race marked the start of a new era for grand prix racing with the high-pitched scream of the 2.4 litre V8 engines used between 2006 and 2013 replaced by a deeper growl of 1.6 turbocharged V6 units. Crowd noise and tyre squeal was noticeably more audible than in previous seasons.
However, amid criticism from fans about F1's new quieter soundtrack, Australian Grand Prix Corporation CEO Andrew Westacott has said that the lack of noise had taken away from the spectacle at Albert Park and that AGPC Chairman Ron Walker had already expressed his concerns to F1 supremo Ecclestone.
"One aspect of it was just a little bit duller than it's ever been before and that's part of the mix and the chemistry that they're going to have to get right," Westacott told Australian radio station Fairfax Radio .
"Ron spoke to (Ecclestone) after the race and said the fans don't like it in the venue.
"We pay for a product, we've got contracts in place, we are looking at those very, very seriously because we reckon there has probably been some breaches."
Writing in his online column, Sky Sports F1's Martin Brundle said the engines noise grew on him over the weekend, but feels they need to be made louder.
"I had waited to hear a full complement of cars before making a judgement on the sound of the new motors and initially I was disappointed. Walking around the track standing alongside the barriers in the second session I was a little more heartened as it became clear that ear plugs were not really needed, the track PA system could be heard for the first time ever, and other sounds such as mechanical noise and tyre torture could be heard," the Sky Sports F1 analyst wrote.
"Each day I grew to like the throaty sound just a little bit more especially when behind a car accelerating at full throttle. But there simply isn't enough volume and some of the intense drama has been lost.
"I can't imagine anything can be done in the short term, but hopefully for next season they can specify a megaphone exhaust and even twin pipes although I suspect that would cost tens of millions for the three manufacturers to redesign and re-map their motors."
The subject of engine noise was raised in Friday's Team Principals' Press Conference with the bosses defending the new sound of F1 and Claire Williams insisting that "people pretty quickly get used to what Formula 1 engines sound like. We've had so many changes over so many decades of motor racing and you very quickly forget what a previous engine sounds like".