Bernie Ecclestone confirms both Caterham and Marussia will miss the U.S. GP
Just eighteen cars and nine teams on the grid for the next two races
Last Updated: 27/10/14 11:48am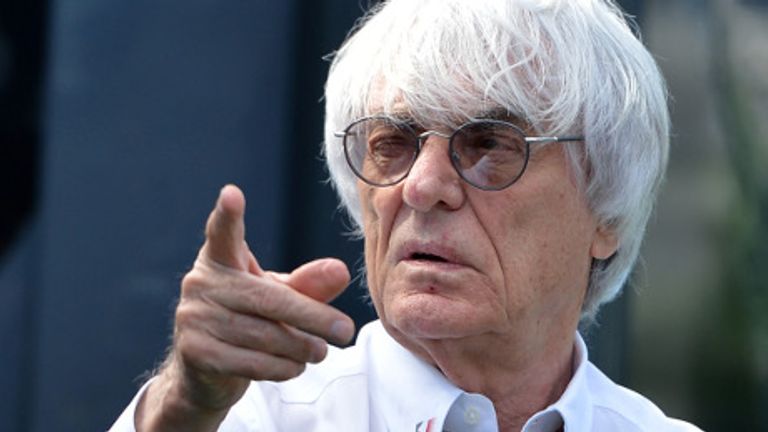 The struggling Caterham and Marussia F1 teams will both miss next week's U.S. Grand Prix in Austin, Texas, the sport's commercial supremo Bernie Ecclestone has announced.
Caterham are in administration while Russian-registered Marussia are struggling financially and are still reeling from Jules Bianchi's serious accident in Japan three weeks ago.
Caterham staff have been advised not to return to work until a deal to sell the Leafield-based team has been finalised. It was announced on Friday that the team had been given permission to miss the upcoming two events while a new owner is sought. 
Ecclestone has now also confirmed that Marussia will miss the Austin event, telling Reuters: "Neither of those two teams is going to go to America."
By missing the race in Austin, the two teams will also be absent from Brazil since the races are back to back with the cars going direct from the United States to Brazil before returning to Europe.
Marussia's absence, apart from giving 10th placed Sauber more of chance to overtake them in the Constructors' Championship, will leave the grid in Austin with only nine teams and is bound to rekindle speculation that the 2015 field will consist of eight three-cars teams.  
"We have a regulation that says if we lose three teams the other teams will run three cars," Ecclestone confirmed to Sky Sports News HQ ahead of September's Singapore GP.      
In the short term, Marussia's withdrawal also wrecks the hopes of American Alexander Rossi, recently appointed as Marussia's reserve driver, of making a home appearance at Austin.
Ferrari-powered Marussia ran only one car in Sochi, Russia, two weeks ago, as a mark of respect for Bianchi who remains in critical condition in hospital in Japan after his horrific crash at Suzuka.