Brazilian GP: Mercedes fear Ferrari are favourites
Hamilton on pole alongside Vettel; Merc to start race on supersofts, Ferrari on softs
By Pete Gill and Matthew Morlidge at Interlagos
Last Updated: 04/12/18 2:26pm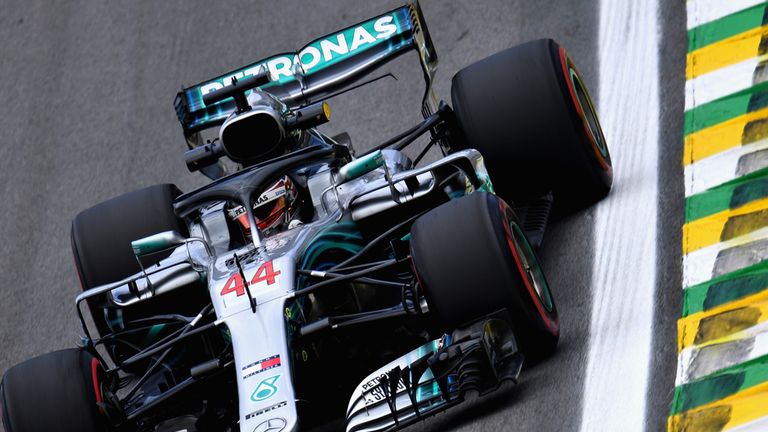 Mercedes are on the "back foot" and believe Ferrari are favourites to win Sunday's Brazilian GP after their tyre gamble paid off in qualifying.
Hamilton beats Vettel to pole in Brazil
Vettel escapes grid penalty
Lewis Hamilton secured pole ahead of perennial rival Sebastian Vettel, but the Ferrari driver will start on the longer-lasting soft tyres while the world champion is on the faster, but less durable, supersofts.
It was a risky strategy during Q2 from Ferrari, as they brought Vettel and Kimi Raikkonen, who qualified fourth, into the pits for a swift tyre change despite the impending rainfall in Interlagos.
"Ferrari took a big gamble in qualifying, switching tyres when the rain was imminent, and it paid off," Mercedes boss Toto Wolff told reporters.
"They are on the more robust tyre, they have a disadvantage at the start but a big advantage over the first 10/15 laps which in our model shows them at the favourite."
The softer, grippier rubber should, however, give Hamilton an immediate advantage off the line.
"There's always a difference of some sort," said Hamilton. "It will definitely be a little bit interesting. It's not a massive run down to turn one but Ferrari are very good at their starts in general normally.
"I'm excited to just have a battle."
Mercedes can claim a fifth consecutive constructors' title if they outscore Ferrari by 13 points at the 2018 season's penultimate race, and Wolff believes this was a factor in the Scuderia's thinking.
He added: "We didn't take that risk because we thought it was disproportionate but we understand that Ferrari, where they are now, the only chance they have to stay in the fight for the Constructors' Championship is to take risks and that's what they did. It paid off."
Though they have enjoyed a superb second half of the season, Mercedes have struggled at the last two races and Wolff said the team are on the "back foot".
"We think we have the right answers of questions and we've modified things for this weekend and we've been happy so far with what we've seen," he said.
"But nevertheless the biggest struggle tomorrow is going to be keeping those tyres alive and not making them blister.
"We have a disadvantage on the supersoft instead of the soft, we are on the back foot a little bit and as with all of the races previously, it's about carefully managing this tyre to the end of this race."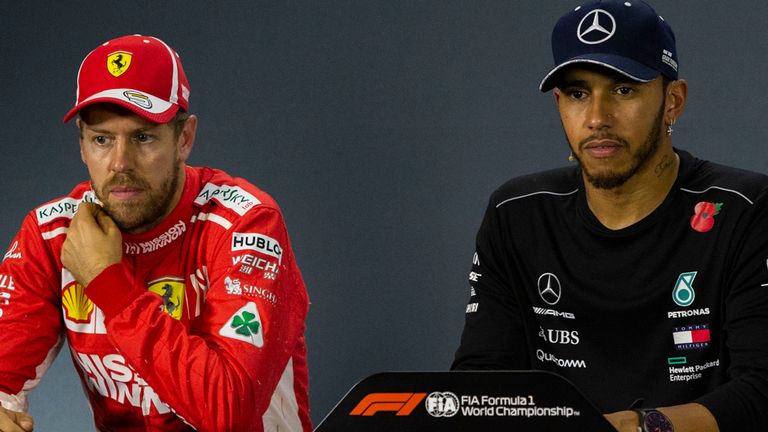 Hamilton vows to make title point
Hamilton has never won a race in a season during which he has already been crowned.
But the Englishman started the weekend he felt as much pressure as he did when the title fight was still alive and his pole position on Saturday was in sharp contrast to events in the corresponding qualifying session a year ago in Brazil when he crashed out.
Wolff said: "You should see him in the debrief. He's as motivated, sharp and engaged as if the drivers' title was still in play. I don't see any complacency or any attitude. And actually we emphasised the fact that we must not drop the ball."
Sky Sports F1 is the only place to watch every Formula 1 Grand Prix, qualifying and practice session live in 2018. Get Sky Sports F1.