Bernie Ecclestone explains South Korea's inclusion
F1 boss also reveals Bahrain can veto any potential Qatar GP
By William Esler
Last Updated: 12/12/14 1:40pm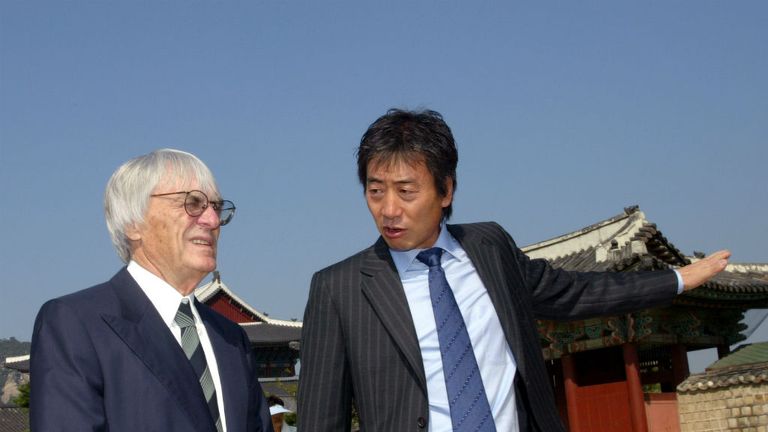 Bernie Ecclestone has explained South Korea had to be added to the 2015 calendar for legal reasons.
The race in Yeongam was a surprise addition to 2015 following December's meeting of the World Motorsport Council. 
After four seasons the race was dropped this year having proved unpopular with fans, leaving many empty seats in the grandstands for each grand prix. That in part was caused by the circuit's geographical location and the lack of accommodation in the surrounding area.
"They (local organisers) would rather it not happen," Ecclestone said.
"We have a contract with Korea... we have to put it on the calendar. If we hadn't have done they could have sued us. We let them off for a year on the understanding they would be back."
Ecclestone also revealed that the chances of a grand prix in Qatar are slim as Bahrain organisers can veto any new race in the Gulf area.
The oil-rich state was the venue for the FIA prize giving gala in December and the Losail International Circuit currently hosts a floodlit MotoGP race. The country will also hold the 2022 FIFA World Cup and are understood to be keen to add to their sporting calendar.
"It was an idea I thought would work," said Ecclestone, who added talks had taken place with the Qataris for a race with some reports suggesting the race fee could be $50m.
"But I've got a bit of a problem which nobody knows about really but I'm sure they soon will.
"I made a deal with the people in Bahrain and they said, 'If we are going to be something new in this area, which we are, will you give us a guarantee you won't put another race on in the area, in the Gulf?'.
"I said yes. Typical Ecclestone handshake deal with the Crown Prince."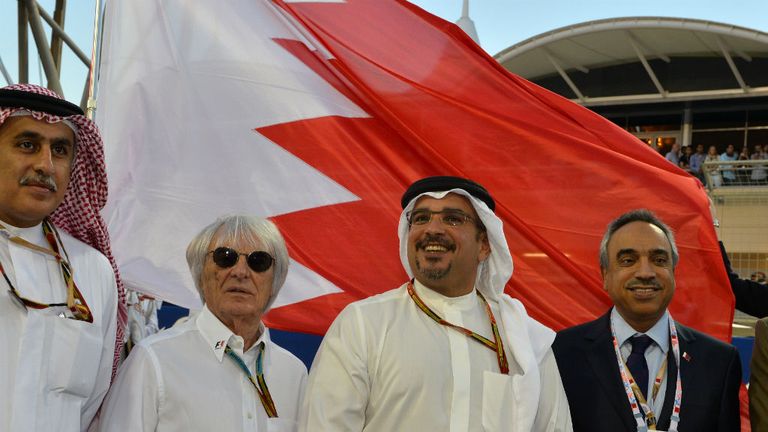 Bahrain staged its first grand prix in 2004 and the 84-year-old revealed he had to get permission from the promoters before Abu Dhabi could join the calendar in 2009.
"I explained to them the position that I was in and said you'd better ask the people in Bahrain if they are happy," he said.
"If they are happy, I'm happy. If not, we won't. So they got together and that's what happened.
"Then this other race (in Qatar) has been proposed and I put the people together and said 'Can you sort this out between you?' and they haven't managed to do it."