Ted Kravitz Q&A: Looking ahead to the 2015 season on Sky Sports F1
Will Hamilton be dominant again? How will Button and Alonso fare together? Can Ferrari recover? Will Marussia or Caterham return?
By Sky Sports Online
Last Updated: 07/01/15 3:27pm
Ted Kravitz looks ahead to the 2015 F1 season which will see Sky Sports air every race live, including the season-opening Australian GP and the return of the Mexican GP exclusively live.
Will Lewis Hamilton be as dominant again in 2015?
Ted Kravitz: "I think he will be and in many ways it is amazing to think that Lewis Hamilton has done so much at such a young age – he has just turned 30. A double world champion and I think he does go into the season as the title favourite. He will have everything in his arsenal that he did last year – he'll have the dominant car, he'll have the edge in races over his teammate Nico Rosberg.
"An interesting thing I am looking forward to over the winter is how Rosberg addresses that deficit. Yes, Rosberg was just as fast as Hamilton in qualifying, but in the races it was really all Hamilton – Hamilton is just the better racer. So Rosberg needs to find something in his locker, whereas Hamilton knows he has that advantage over Rosberg going into the season.
"Really that should be the only thing that changes – the car is expected to be as dominant this year as it was last year with the rest just scrambling to catch up."
How do you think the dynamic between Jenson Button and Fernando Alonso is going to work?
TK: "I think the dynamic between Alonso and Button will be okay – Jenson Button has been long enough in the game and he knows what Alonso is like.
"The problem for McLaren is a little story that we had in the last few days that their engine supplier Honda aren't going to be able to develop their engine in the season like everyone else will. Ferrari, Mercedes and Renault have found a loophole in the rules that means they are allowed to develop their engine in a limited way throughout the season – so if they find something they can bring to it, a little tweak that gives them a little more horsepower perhaps, then they can do that in the middle of the season.
"It is a significant disadvantage for Honda. Because they are a new supplier the learning curve for them this year is going to be so much steeper than everyone else who has been going through that learning curve throughout 2014. So to make it fair McLaren and Honda are going to the FIA and saying 'come on guys this really isn't fair, let Honda develop their engine in the middle of the season like everybody else'. Will they succeed? I don't know. They have a good case and they are having those arguments as we speak."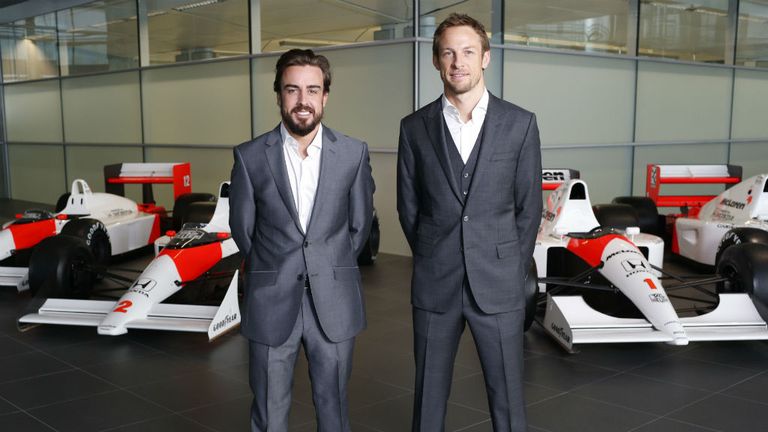 Do you think we will see Ferrari getting back to what they have been before?
TK: "We have just heard some fascinating things from Ferrari in the last few weeks when they said 'if we can win just two races in 2015 then that would be fantastic for us'. Is this Ferrari seriously saying two race wins would be like winning a championship for them? That is how low they are putting their expectations. They said three or four race wins would be exceeding their expectations, so that is where they are pitching themselves this year against the mighty Mercedes.
"They will also have a little bit of a problem in that Sebastian Vettel and Kimi Raikkonen are drivers who like a very positive front end from their car, yet all the little messages we are hearing from Maranello is that they are going to stick with a pull-rod front suspension this year. This year's car is codenamed the 666, that is the chassis number they are going to go with, so we will see if the devil is in the detail for Ferrari.
"But it looks like it might be a couple more years before Ferrari can get on terms with Mercedes and be championship contenders."
Korea was dropped from the calendar on Tuesday night, was that to be expected?
TK: "The Korean Grand Prix was put on a provisional calendar to fulfil some kind of contractual obligation Bernie Ecclestone had with the organisers to offer them a race if they wanted it in 2015, but they have said 'no, no we aren't really interested'.
"But another key thing is that they will only have four engines to do the whole season with.
"The engine manufacturers had a meeting in Geneva on Tuesday and they were asked by Bernie Ecclestone to come up with an engine for 2016 or 2017 that is more powerful – about 250 more horsepower than they have at present – and makes significantly more noise. That is also something Bernie Ecclestone has had a bee in his bonnet about, saying they haven't been noisy enough, and many fans will agree with him on that.
"He also wants to make them significantly cheaper to run and to buy than they are this year – and that is a crucial matter as we have seen two teams go out of business this year, Caterham and Marussia, and we don't want any more teams going out of business and cheaper engines would certainly help that."
One race that is going ahead is Mexico, exclusively live on Sky Sports F1 – what kind of track is that?
TK: "It is a very testing track with a very difficult Peraltada last corner – a full 180 degrees and it is really tough on the cars and tough on the drivers' necks as well. But we need to see if the track is actually changed significantly. It is an old circuit, it was around in the 80s and 90s and it needs significant updating. It is just on the corner of Mexico City and it could be quite interesting to see what they do with it. We might get our first glimpse of it when the Force India launch comes from Mexico City on January 21."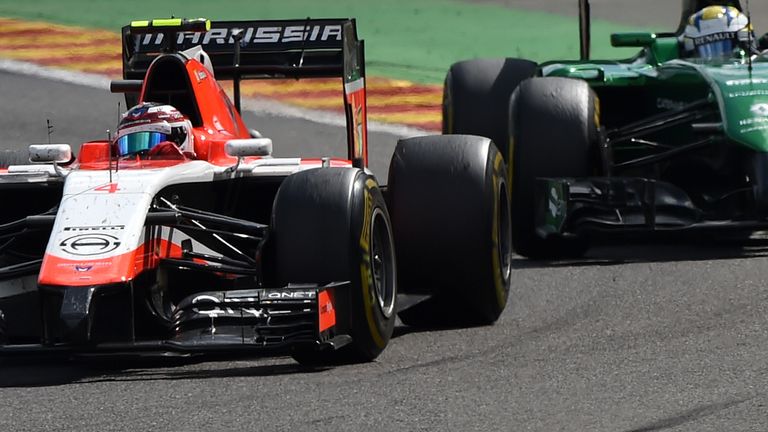 Do you think we will see Marussia or Caterham on the grid again?
TK: "We believe Marussia have sold their factory to the new Haas F1 team so it looks like their time has gone in Formula 1. The administrators for Caterham are still saying they have a couple of interested buyers – they need to know really by the end of January if they are going to put their money where their mouths are. They have said they aren't going to do testing, but there is I would say maybe less than five per cent chance that Caterham will survive in F1.
"But whilst there is a chance and people coming through with supposed money there is always that glimmer – but you have to say if these people were serious they would have committed before now and it is getting towards never mind the 11th hour but the 11th and a half hour."
The Sky Sports F1 Online team will be providing live commentary of all three winter tests, starting in Jerez on Sunday February 1, with live updates from trackside also on Sky Sports News HQ.