McLaren-Honda's problems awful for Formula 1, says Martin Brundle
'They've gone backwards... Nobody needs the great McLaren team blowing up and down the back of the field'
Last Updated: 30/03/17 11:30am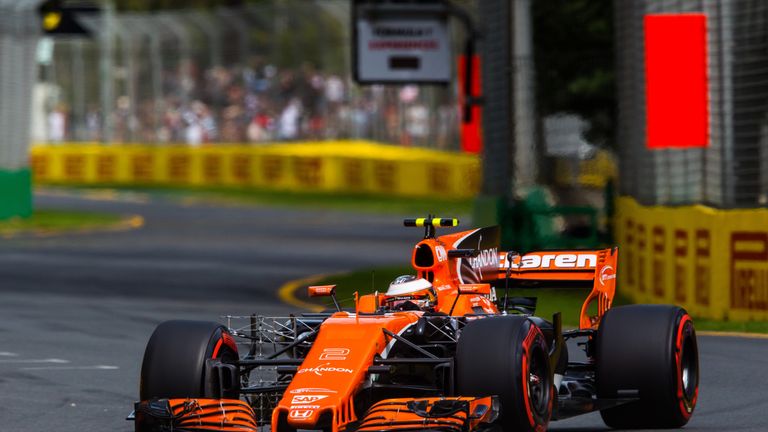 McLaren-Honda's ongoing reliability problems and poor performance are awful for Formula 1, according to Sky Sports F1's Martin Brundle.
The team have arrived in Australia for the 2017 season's opening race on the back of a dismal winter of testing in which they completed the fewest laps and were three seconds off the pace set by Ferrari.
The redesigned Honda engine has been beset by unreliability, with unexpected vibrations effectively shaking it into breaking down. McLaren said last week they were "considering options" with Honda amid reports they had sounded out Mercedes about the German company becoming their engine suppliers again.
Friday's practice sessions in Melbourne saw McLaren make an improvement of sorts, with no major stoppages and Fernando Alonso reaching a respectable 12th place, but Brundle is unimpressed his former team are still struggling three years after reuniting with Honda.
Speaking ahead of Practice One, Brundle said: "It's a nightmare. They seem to have gone backwards.
"You could understand year one when even Mercedes were saying if they had come in as early as Honda had they would have had all the same problems, probably more.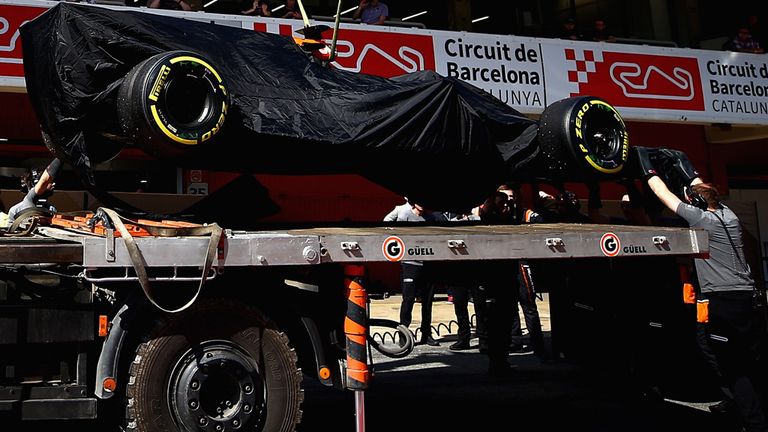 "They were better in 2016 but have gone backwards this year. It's awful for Formula 1. Nobody needs the great McLaren team, Fernando Alonso and Stoffel Vandoorne blowing up and down the back of the field."
McLaren have not won a race since the 2012 Brazilian GP but were expecting to be competitive in 2017. Honda F1 chief Yusuke Hasegawa said in October they believed this year's engine would match the power of the Mercedes.
However, Alonso's time was nearly two-and-a-half seconds off Lewis Hamilton's fastest lap while Stoffel Vandoorne was three seconds slower than the Mercedes.
Sky Sports F1 analyst and former Williams chief technical officer Pat Symonds believes Honda need to be open to outside help to solve their problems.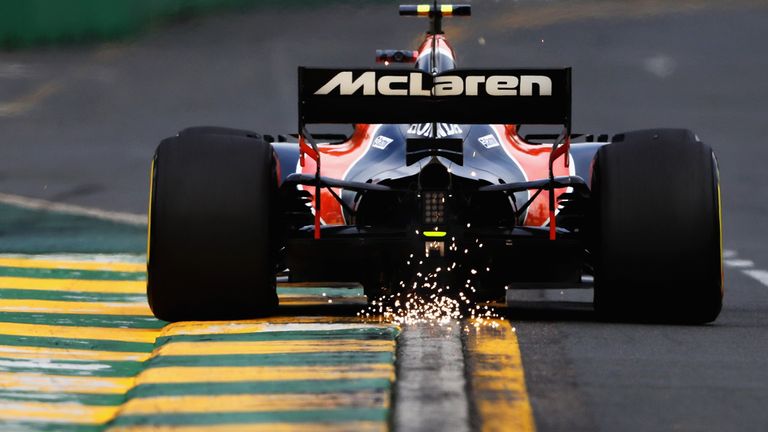 Symonds said: "These engines are just so different to a road car engine. These are incredibly complex, very sophisticated.
"I have a lot of sympathy for them. I think it's really difficult for them but I want to see McLaren up there. They're a great team with great drivers, they deserve the chance.
"If we go back to the glory days of the Williams-Honda and things like that, Honda had a very different philosophy. Since they moved to Brackley and ran their own team, this isolation has been present. It continues and it's wrong."
Brundle added: "The problem is the whole concept is wrong. It's not an easy fix."
Watch the 2017 F1 season on Sky Sports F1 - and in Ultra HD for the first time! Get Sky F1 for the new season!