Ron Dennis insists Jenson Button will stay at McLaren for 2016
Dennis also claims that McLaren's car is one of the best in F1
By Pete Gill
Last Updated: 07/07/15 11:32am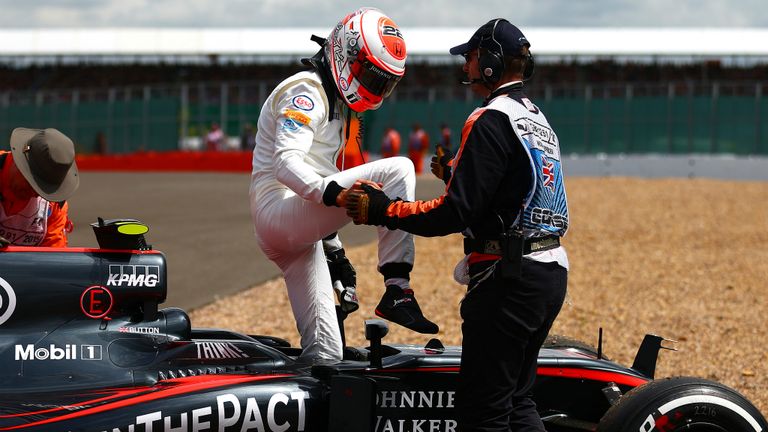 McLaren have rubbished speculation they are considering dropping Jenson Button and insist the former world champion will be staying on for at least another season.
Despite McLaren's miserable campaign, and the team's late last year decision to retain Button for 2015 after months of interminable dithering, speculation intensified this weekend at Silverstone that the veteran was racing in his final British GP.
But team boss Ron Dennis is adamant that Button will continue to drive for the team in 2016.
"Jenson Button has a two-year contract with McLaren," Dennis told Sky Sports F1. "We are not even thinking about drivers at the moment."
Chronically handicapped by a Honda engine which has proved to be both slow and unreliable, McLaren's two world champions drivers, Button and Fernando Alonso, have only scored a total of five points to date this term.
"Both of them are doing an amazing job," added Dennis.
The same, unfortunately, cannot be said of Honda with Eric Boullier, McLaren's racing director, acknowledging at Silverstone that their partners were now in a race against time to find a solution to their ongoing problems.
"We have a real challenge with our partners Honda, they are wrestling with reliability as well as performance," said Dennis. "Honda has a huge resource and it is applying it. We are obviously in deep discussion with them on a regular basis and it is not pleasant for them.
"Is it painful? Of course. But you have to use pain as a motivating force. It is a challenge but it is the right challenge because without the support of a company such as Honda I don't think it is possible to win the world championship. We have to go through this pain to get where we want to be."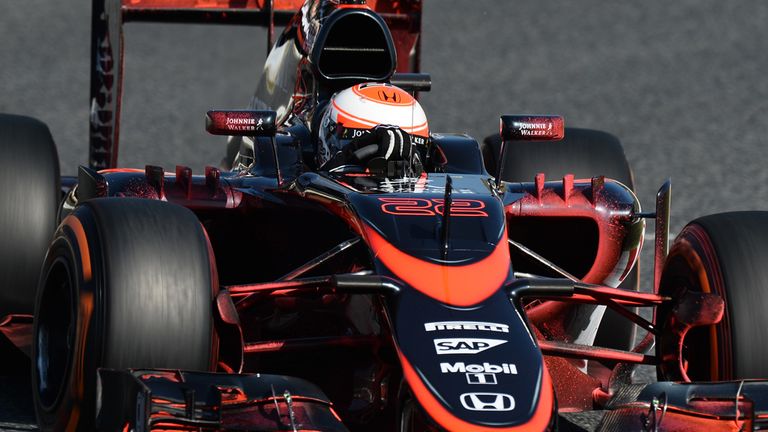 Barring the occasional adrenaline-fuelled grumble in the aftermath of yet another humbling race weekend, Button and Alonso have displayed admirable stoicism since the start of the season. According to Dennis, his drivers' unfaltering optimism is a consequence of driving what is, aerodynamically, one of the best cars on the grid.
"It would be very, very easy for both of them to be critical of McLaren - and they are not," said Dennis.
"They are driving the car and they know that the car is extremely quick in corners. It is not quite the match of the Mercedes at the moment but it is in many of the corners and it is certainly a match for most of the cars on the grid. Everyone in Formula 1 knows that. Everyone can look at data and establish where we are quick and where we are slow.
"But there is nothing more certain than that we will be back
"I believe step-by-step we will get there, we want to believe everything we are told by our partners, Honda, and if they deliver against their promises then there is no question that we will be far more competitive in the next few races."
Dennis also revealed in May that Alonso signed a binding three-year contract with McLaren when he agreed to return to the team last year after 'losing faith' in Ferrari's ability to build a championship-winning car.
Don't miss the F1 Midweek Report for all the analysis of the British GP. Former FIA president Max Mosley and F1 correspondent for The Times Kevin Eason join Natalie Pinkham in the studio. Catch it at 8:30pm on Wednesday July 8 on Sky Sports F1.