Lewis Hamilton hopeful the engine he used at the Australian GP can be raced again
Mercedes driver reveals wiring problem forced him out in Melbourne
By William Esler
Last Updated: 26/03/14 10:14am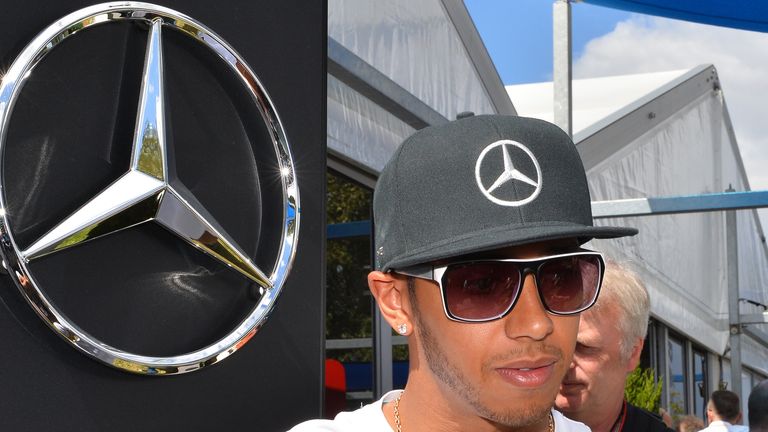 Under the new 2014 Technical Regulations, the drivers have just five power units - consisting of six elements: combustion engine, the motor generator unit-kinetic, the motor generator unit-heat, the energy store , turbocharger and control electronics - and using a sixth part of any element will see the drivers take a grid penalty. Thus losing either part of or an entire power unit after just one event could have a huge impact on a driver's title chances later in the season.
However, Hamilton, who managed just three laps in Australia, is optimistic that the issues can be resolved ahead of the Malaysia Grand Prix this weekend.
"I've been talking to my engineers quite a lot over the last few days and they are still investigating but they have found that something went wrong with the wiring to the engine just as I left the garage," the Mercedes driver told the Daily Mirror.
"There was nothing we could do to avoid it. The fortunate thing is that we did stop when we did. I didn't want to stop I have to say. The car was going but not very fast. I am keeping my fingers crossed and I think it is going to be usable."
Hamilton has never won at Sepang, but with the race in Malaysia key to Mercedes commercially, he is determined to add to his trophy cabinet this weekend.
"I finished second on my Formula 1 debut here in 2007 and have been on the podium at the last two Malaysian Grands Prix but I've yet to win here," he added.
"It would be amazing to stand on the top step at one of our home races and I'm looking forward to bouncing back after a tough weekend in Australia. Although it was not the result we were hoping for, every setback is a chance to learn more about this new car, which is important as they're incredibly complex machines.
"I know the team at Brackley and Brixworth is pushing harder than ever and I'll be doing the same."