Lewis Hamilton says Mercedes were right with first stop at Sepang
World champion now targets victory over Ferrari in China
By James Galloway
Last Updated: 30/03/15 11:54am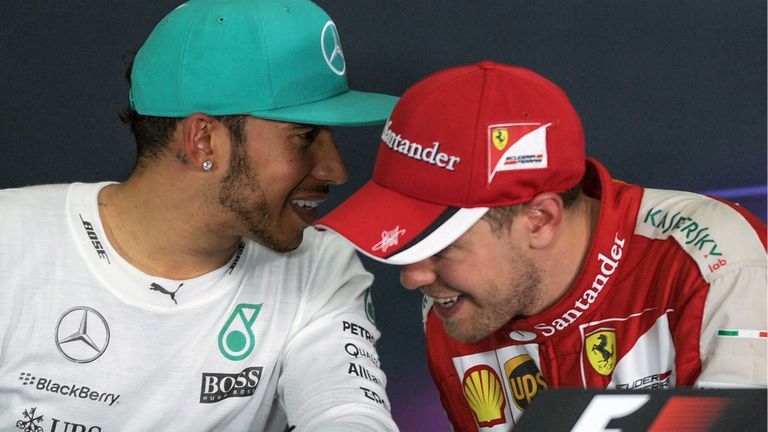 Lewis Hamilton doesn't believe that Mercedes made a mistake in pitting under the early safety car in the Malaysia Grand Prix and says he has "full confidence" in their decision making.
Mercedes' strategy calls in Sunday's dramatic Sepang race have been called into question after Hamilton and Nico Rosberg were beaten by Ferrari's Sebastian Vettel, the world champions' first race-day defeat since last August.
Hamilton had led the first four laps of the race from pole but lost the lead to Vettel when Mercedes pitted both of their cars when the safety car was called for Marcus Ericsson's spin into the gravel. While the early stop effectively pushed Mercedes towards a three-stop strategy - Vettel, who stayed out, only stopped twice as Ferrari showed impressive tyre management - but Hamilton has backed the pitwall's decisions.
"I don't know if it was a mistake," he told Sky Sports News HQ when quizzed about the timing of Mercedes' first pitstop.
"We had planned it before so I'll find out whether we should have done something different, but I have full confidence in the decisions that are made."
During the heat of battle, Hamilton's conversations with Mercedes' pitwall had appeared to grow increasingly agitated as the race slipped away from him. After being switched back to the hard tyres following his final pitstop, the 30-year-old told his race engineer "this is the wrong tyre, man" before later adding "I don't know what I'm supposed to be doing".
However, speaking after the race, Hamilton confirmed he hadn't any new sets of the quicker medium tyres left after Mercedes used them in Q1 on Saturday.  
"If I'd had a new set, I probably would have used it, but I didn't have any new," he added.
Vettel's first victory for Ferrari followed on from the German's third-place finish at the season-opener and means he is just three points behind Hamilton in the nascent 2015 Drivers' Championship.
But, despite the renewed threat from Ferrari, Hamilton has welcomed the challenge and is targeting a return to winning ways in China next week, a race he has won more times than anyone else.
"It's great to be fighting. It's fantastic for Ferrari and we're going to be pushing hard to try and beat them next race," Hamilton said.