Japanese GP: Sebastian Vettel avoids gearbox grid penalty
Unit given all-clear by Ferrari; But championship leader Hamilton highlights "mistakes" from title rival
By Pete Gill
Last Updated: 04/10/17 9:55am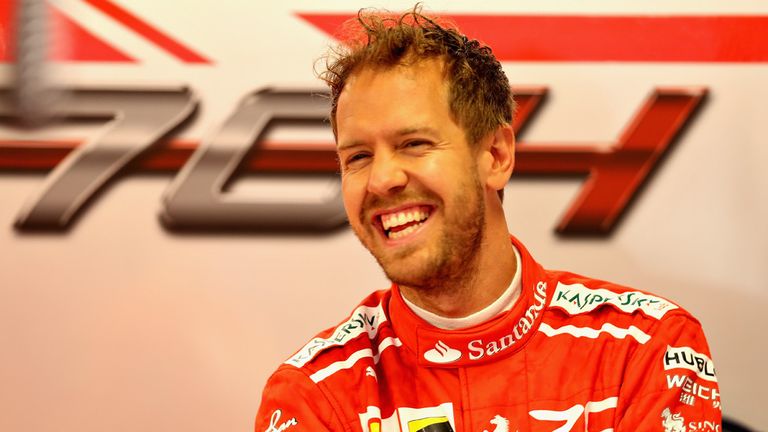 Sebastian Vettel has avoided a grid penalty at this weekend's Japanese GP after Ferrari confirmed they wouldn't have to change his gearbox.
It was feared the unit had been irretrievably damaged during Vettel's bizarre crash with Williams' Lance Stroll after the chequered flag fell for last week's Malaysia GP.
Ferrari flew the gearbox from Vettel's car back to their Maranello base for inspection immediately after the race and Sky Italy first reported on Monday evening that the Scuderia were optimistic Vettel's gearbox would be given the all-clear.
The news was made official on Wednesday when the team confirmed:
If the gearbox had been damaged then a change of unit would have automatically triggered a five-place grid penalty against Vettel at Suzuka.
F1's regulations state that a gearbox must complete six grands prix, with an automatic five-place grid demotion if they are changed out of sequence.
Vettel had received a new gearbox in Malaysia after Ferrari changed his previous one following his opening-lap retirement in Singapore.
"That could be another bad surprise this weekend," said Vettel before leaving Sepang. "I hope not because it was completely unnecessary."
Where has Mercedes' pace gone?
WATCH: Verstappen overtakes Hamilton
Hamilton: We've got big problems

But was Vettel's crash another 'mistake'?
The Malaysia GP stewards investigated the clash between Vettel and Stroll but ruled that neither driver had been predominantly to blame.
The Ferrari driver's peculiar crash was in contrast to the circumspection shown by title leader Lewis Hamilton when the Mercedes driver was challenged for the lead of Sunday's race by Max Verstappen.
"I had to really make a decision when Max was closing me down, to not fight him and risk him crashing into me, because he's going to give it everything - he's got nothing to lose, whereas I've got everything to lose," said Hamilton. "So I didn't make it very hard for him."
Hamilton then added: "Reliability is coming into play but also driving mistakes are coming into play as well. We have seen a couple from Sebastian. Today, for example, crashing into someone.
"Who knows whether that is his gearbox busted for the next race or not. We will see. All those things come into play. I am just trying to be smart with the decisions I make on track."
Watch the Japanese GP LIVE ONLY on Sky Sports F1 this weekend. The race from Suzuka begins at 6am on Sunday. Want to watch but not got Sky F1? Buy a NOW TV pass from £6.99!