Fernando Alonso says Ferrari know what they need to improve for China and Spain
However, car will be the in same spec as Australia in Bahrain
By William Esler
Last Updated: 31/03/14 4:17pm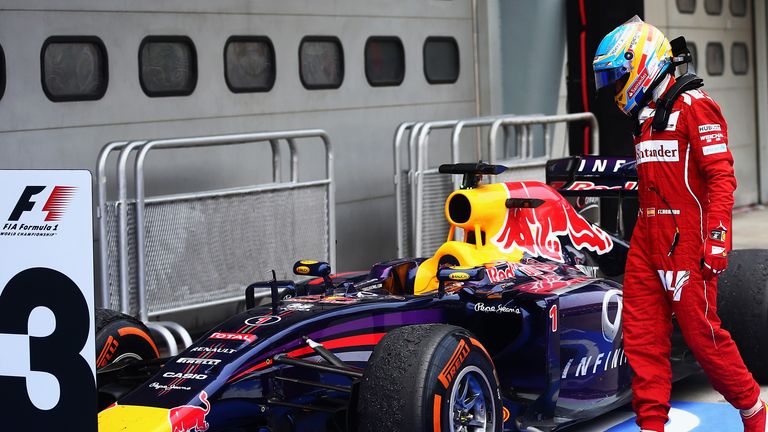 In an all too familiar situation, the Spaniard once again finds himself fighting to harvest up as many points as possible whilst watching his World Championship rivals drive off into the distance.
Ferrari have been notoriously slow starters in recent years - since joining the Scuderia in 2010 only once has Alonso stood atop the podium at the opening race of the year, and that was his debut race - and after two fourth-place finishes so far this, the Spaniard does not expect the situation to improve in Bahrain this weekend.
"We have some work to do," he told reporters after the Malaysia GP. "Obviously for Bahrain there will not be much to do as in five days we are in the car again, but for China and Spain I think it is very clear what we need to bring [to] the car.
"The car from Australia to here has not got anything new so we know that the situation was more or less the same as Melbourne.
"After qualifying I thought that today we could challenge Red Bull or at least run close to them, but we didn't unfortunately and that is hopefully something we can improve for the next run. For Bahrain I don't think the picture will change too much from here. We are on track again in five days so the cars will not change magically at any of the teams, so it will be more or less similar.
"The track will be a little bit different so on the straights we will probably see Williams, who have a very good top speed, be competitive as we saw in the test with [Felipe] Massa and [Valtteri] Bottas. So it is going to be tough again, but somehow we always manage to be in the top five. At the moment with the performance we have it is giving us some good points and we must finish the race in Bahrain."
If Alonso is now to add to his two world titles it will be the longest gap between championships in F1 history, but despite fighting with Force Indias at Sepang rather than Mercedes' and Red Bulls, the 32-year-old is still taking heart from the fact he is beating new team-mate Kimi Raikkonen.
"It is not the perfect position to start the championship - we would like to have won the first two races, but we were not in that position," he added.
"The team is doing a massive effort to catch up and improve the situation, personally I would like to fight for victories, but as long as you are in front of your team-mate then you are doing something extra.
"We will improve. We have only done two races, we are analysing the areas were we need to improve - they seem very clear to us and will try to run as soon as possible to the level of Mercedes and Red Bull. Until that day we need to score points as we are doing and looking at the performance we have had in these two races we have one point less than [Lewis] Hamilton and nine points more than [Sebastian] Vettel and that is something that is less negative from these two races. We are scoring good points and until we are competitive that is the goal."
Whilst the Spaniard may only trail Hamilton by one point, he is currently 19 points behind Nico Rosberg in the Drivers' Championship after two races.