Fernando Alonso not expecting to be lapped in races for much longer
McLaren driver ended race lap down for first time since 2011 in China; Jenson Button says Spanish GP upgrade "positive & interesting"
By James Galloway
Last Updated: 21/04/15 12:59pm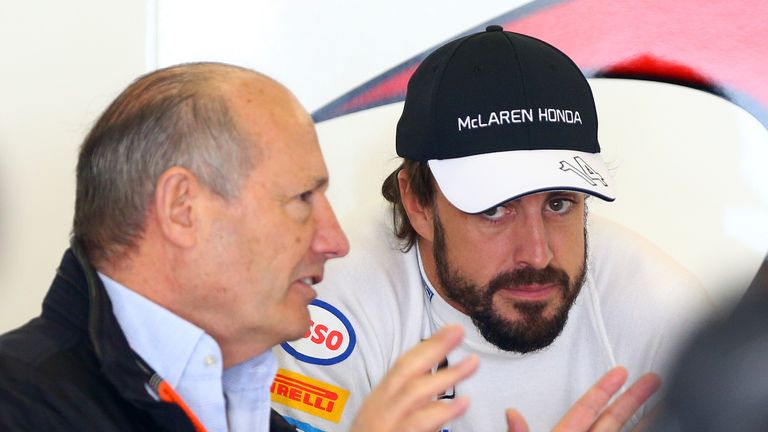 Fernando Alonso is hopeful the gloomy experience of being lapped will soon be over for McLaren, as the team continue to target the start of the European season for their move up the grid.
The McLaren-Honda partnership recorded their first two-car race finish of the season in the Chinese GP but both Alonso and team-mate Jenson Button finished a lap down on the leading cars after another uncompetitive showing.
Having missed the season-opener in Australia and then retired before half distance on his return in Malaysia, Alonso described reaching the chequered flag in 12th place on Sunday as "a step forward" - although the race marked the first time since the 2011 Spanish GP that the two-time world champion had finished a lap down.
Indeed, underlining how the 32-time race winner's fortunes have currently sharply turned, his was the McLaren who his 2014 Ferrari team-mate Kimi Raikkonen urged cuttingly over the radio to "get out of the way" as the Finn came up to lap him.
But while continuing to take pain for now, Alonso, who rejoined McLaren at the start of this year with the goal of eventually winning the world championship again, is optimistic they won't remain backmarkers for much longer.
"The goal was to finish the race and we made it with both cars, so this is very useful information," the Spaniard told Sky Sports News HQ. "For me, it was very important to finish the race. My longest run in the winter was 12 laps and then 22 in Malaysia, so I finished the race and it's very good information to analyse now.
"We keep learning, keep progressing and hopefully this is one of the last few races that we are lapped and at the back. Hopefully we start enjoying a little bit more."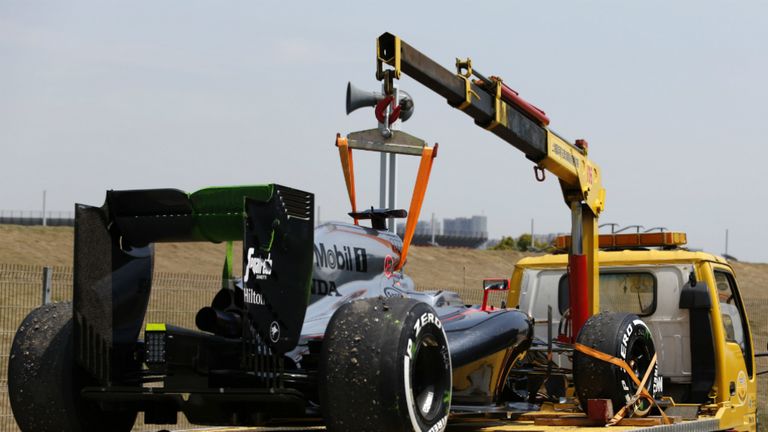 McLaren have targeted F1's return to Europe in May as the point from which they start expecting to make strides up the grid with a Honda-powered MP4-30 which has proved off the pace since winter testing.
Despite having yet to even get out of Q1 in qualifying in 2015, Alonso insists they are happy with the progress they've been making in the early flyaways given the low base from where they started.
"We are all very satisfied. We are all very happy with the progress in all areas," he said.
"The car is improving a lot every weekend: the power unit, aerodynamics, reliability. Everything is better and better. The starting point was too low, that's the only thing,
"These first couple of races are like this, a test for us, but we want to come back in a competitive basis very soon."
With a quick turnaround to Bahrain, team-mate Button is expecting another challenging weekend, although he is already looking forward to a sizeable upgrade to the MP4-30 for the Spanish GP.
Asked if he expected progress to continue at round four, Button replied: "Definitely, but I think Bahrain will be relatively difficult for us.
"Heading to Europe, hopefully Barcelona's a circuit we'll work a little bit better on and do have an upgrade there, which is quite positive and interesting. But every race we need to improve as we're quite a long way back."