Kimi Raikkonen confident Ferrari will be competitive in China
"The car's been working well in every place," Finn says. "I don't see why it shouldn't be good here."
By Mike Wise in Shanghai
Last Updated: 13/04/15 2:23pm
Kimi Raikkonen sees no reason why Ferrari can't be fully competitive once again in this weekend's Chinese GP.
The Scuderia signposted an end to Mercedes's current domination of F1 in Malaysia two weeks ago, although the feeling afterwards was that the extremely hot weather conditions at Sepang had swung the race in favour of team-mate Sebastian Vettel.
Raikkonen confirmed the speed and tyre durability of Ferrari's SF15-T with a drive from the back of the field to fourth place after an early collision caused a puncture, and the Finn doesn't think Shanghai's cooler climes should give them undue cause for concern.
"Obviously we hope for a clean weekend and no issues, either on our side or from somebody else's side. If that happens I'm sure we can be pretty happy with what the result will be," he said on Thursday.
"It's a different place but the car's been working well in every place. So I don't see why it shouldn't be good here."
Raikkonen said the car had performed well during pre-season testing in temperatures similar to those expected this weekend.
"We've been with the car in Jerez and Barcelona. In the first two races the car's been working well in all kinds of conditions and circuits, so I don't see a reason why it shouldn't be something else here," he said.
"We go out tomorrow, see how it is and try to work things out if we're not happy. But I don't expect any big surprises."
Aside from whether Ferrari might challenge Mercedes again, the question of Raikkonen's own performance is an intriguing one heading into the weekend.
Vettel might have beaten Lewis Hamilton and Nico Rosberg last time out and shared the podium with the Silver Arrows in Melbourne, but the 2007 world champion has given every indication of matching him for pace.
Raikkonen showed strongly in Australia before being forced into retirement and has also been involved in early incidents in both races.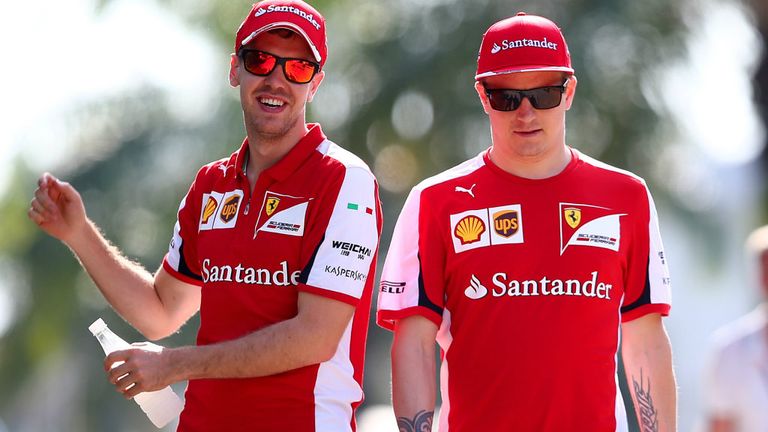 He was hit by Felipe Nasr's Sauber at the first corner in Albert Park while the Brazilian rookie also made contact a fortnight later, causing Raikkonen's puncture.
That came after Ferrari and Raikkonen had been caught out by wet conditions during qualifying in Malaysia, which forced him to start down in 11th place on the grid.    
"We had those difficulties – broken parts in the race because of getting hit and the tyre issue that destroyed the floor. It's not ideal after that; you lose some downforce but I think I've been doing pretty okay," Raikkonen said of his own performances so far.
"You can always improve. In Australia, I made a mistake in qualifying which didn't help. But things happen like that. Overall, it's been more or less what I expected."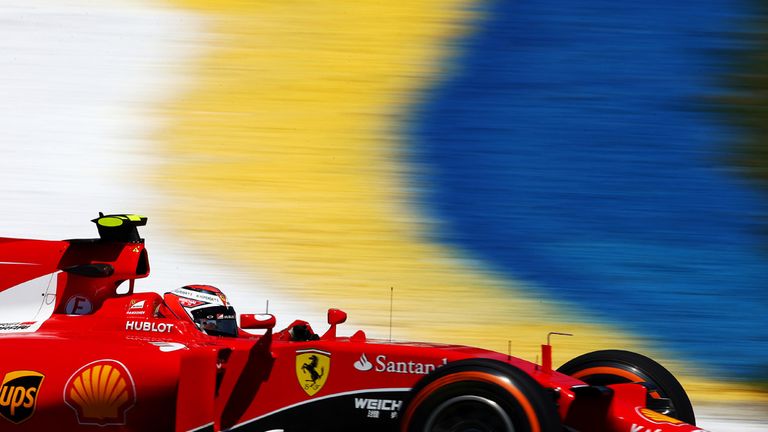 The pattern so far has been for Mercedes – and Hamilton in particular - to be stronger during qualifying, with Ferrari upping their pace on Sundays.
Raikkonen suggested that there's more to come, adding: "I said after Australia that if we would have been behind them in the race, I don't see how they would have pulled away.
"There is still a lot of work to do to be absolutely happy with all the things, but that's why we're here. As long as we keep working the same way that we've been doing so far we'll get there."