Conclusions from the Russian GP
All hail Lewis the third, a tough life being an F1 driver, Vettel is a class apart at Ferrari, and Sainz is a lucky - but talented - boy
By Pete Gill
Last Updated: 14/10/15 10:17am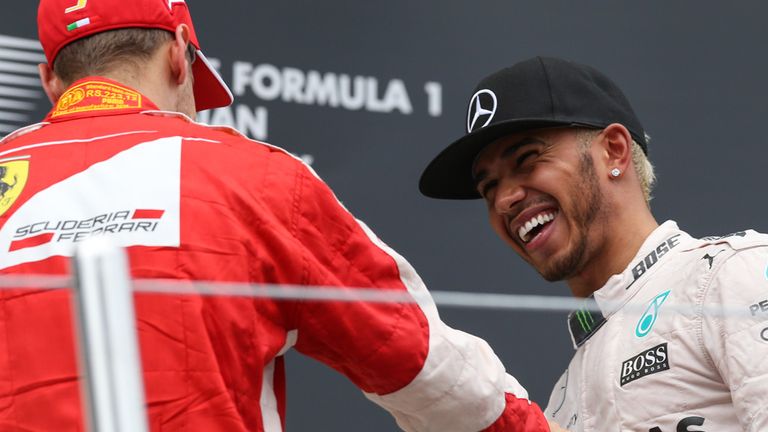 All hail Lewis the Third
It's never done until it's done and the mathematics of a 66-points lead with 100 still up for grabs argues that the destiny of the 2015 world championship is still in doubt.
Everything else - but particularly the form, class, and the outstanding consistency of man and machine - argues it is now merely a matter of when and now not if and why Lewis Hamilton retains the world championship.
Lewis the Third may be just a race away.
How quickly his advantage has become all-but unassailable: lest we forget it was merely half-a-dozen races ago that Nico Rosberg briefly in effect held the world championship lead midway through the Hungarian GP. Viewed in hindsight, the latter stages of that scorching Budapest afternoon marked the definitive turning point of the title race as Hamilton got out of jail and Rosberg ran into trouble - literally so as he slewed across the track and into a race-wrecking collision with Daniel Ricciardo.
Hamilton hasn't cast a backwards glance since and if the argument can be made that Rosberg has been unfortunate with his mechanical failures in Italy and Russia, the pertinent retort is that he would be 90 points behind Hamilton but for Mercedes' strategy aberration in Monaco. It's not even been close - and Hamilton's 12-3 advantage in qualifying points to a chasm in class and speed existing between them. Rosberg's peak may already be a year old.
Which is a shame, of course, and even a shame for Hamilton because great drivers are typically defined by their rivals. Would Senna be quite so revered without Prost? Would F1 have survived the Schumacher years without Hakkinen? Even Hamilton himself sounds like he is hankering after a proper duel again.
"What would be cool, and we don't see it too often, is a race like Nico and I had in Bahrain last year," said the Mercedes driver on Thursday. "If we had that in Formula 1 every weekend, we would probably go crazy because it is too exciting. I'd love to have that with me and Sebastian."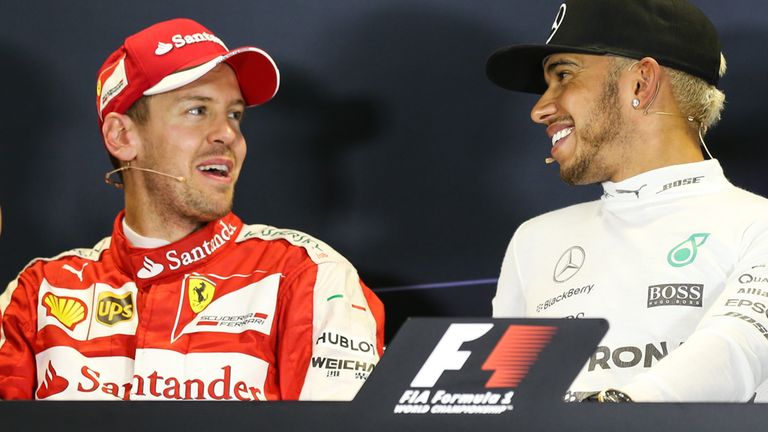 Rosberg is in danger of becoming F1's forgotten man, reduced to a spare part by Hamilton's relentless superiority and phenomenal speed. The champion-elect has become too good and too fast even for himself; he now needs a battle with Vettel as much as Vettel needed a credible challenger during his era of monotonous domination.
Barring a series of aberrations denying Hamilton a straightforward procession to his third coronation, the final races of 2015 are set to scene setters, preparing the stage for a Vettel v Hamilton duel in 2016. It's what the F1 world is waiting for.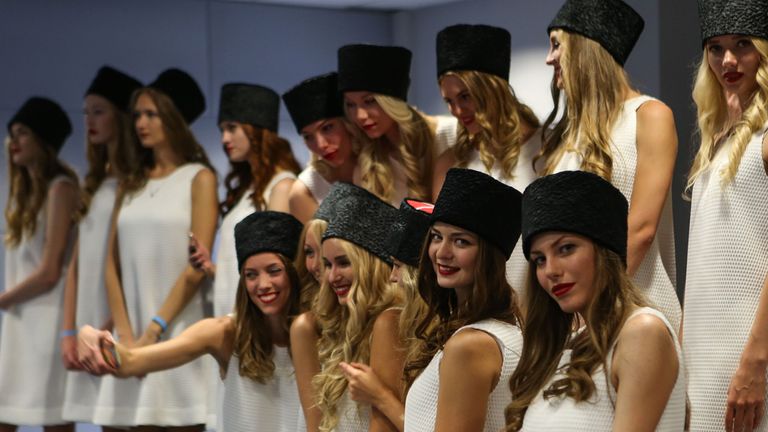 It's a tough life being a world champion
Honestly, what with the jet-setting lifestyle, the fame and the fortune, the Monaco apartment and the good looks, it's a tough gig being champion of motorsport's pinnacle series. But, hey, someone has got to do it...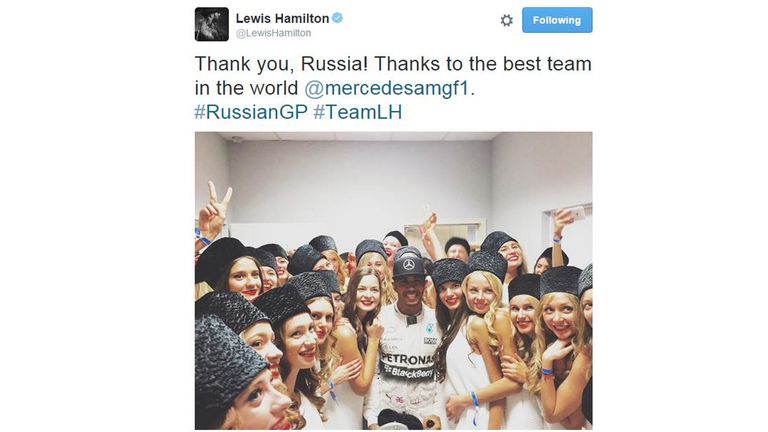 It's the car wot won it
As Toto Wolff remarked twelve months ago when Mercedes celebrated their first F1 title, "only ten per cent" of their success could be attributed to their drivers - although, as Wolff quickly added, "if you can't the get the full 10% from the driver, you're screwed." And the remaining 90%? To that under-appreciated but essential item thing called the car.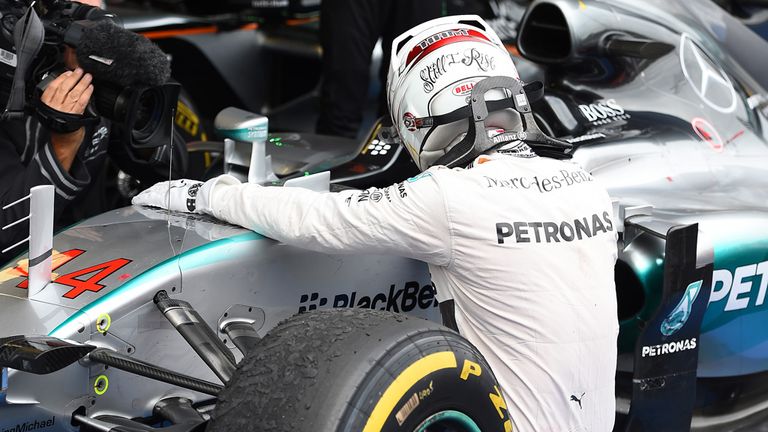 You know, the silver thing out front. The w-something. It's a curious thing but the Mercedes W06 - ahh, yes, that's the name - has become on an F1 Sunday afternoon what a motorway service station is on a long drive - always seen but rarely noticed. Which is astonishing really given just how dominant and successful the 2015 Mercedes has been.
In a sport in which an advantage used to be measured in tenths of seconds, the peerless W06 has regularly lapped over a second quicker than its nearest - but distant - rival. It has won 12 of the 15 races this season and has started from pole position on 14 occasions, typically with its sister alongside. Thanks to the W06, Mercedes have won the Constructors' Championship with four races to spare - almost a quarter of the campaign. Without question, the W06 is, in terms of being defined as a complete package, one of the best F1 cars ever produced. 
And yet so little is remarked of it. In part, the reticence is due to Mercedes' understandable reluctance to reveal their secrets to prying eyes and to 90%, to borrow Wolff's rough estimate, of its success being hidden underneath the bodywork. But in the main, the W06's under-appreciation surely says more about the knots F1 has tied itself in since the start of F1's new turbo era and its wretched failure to appreciate its own virtues.
The W06 is a magnificent machine, F1's brightest spark, but the lack of acclaim it has received or generated speaks loudest of all about the negativity which currently surrounds a sport which has become its own worst enemy.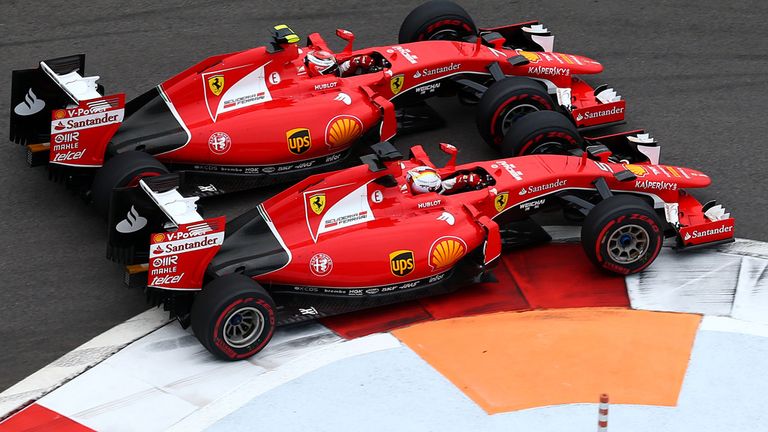 Vettel a class apart at Ferrari
2016 has arguably done more good for Sebastian Vettel's reputation than any of his four-championship winning years. The German's destruction of Kimi Raikkonen - 12-3 in qualifying, 236 points to 123 on race day - has been every bit as emphatic as Fernando Alonso's unravelling of the Finn during their year together.
As the Spaniard is still, rightly, regarded as one of the best, if not the best, drivers in the sport, what does that say about Vettel?
Carlos Sainz is one brave boy
A lucky boy, too, because 200mph crashes are no trifle, and a tad silly as well. The young Spaniard has admitted he felt "dizzy" behind the wheel of his patched-up Toro Rosso car during the early stages of Sunday's race, twenty-four hours on from his horror crash in qualifying. The sensation, Sainz told reporters, was only fleeting, but there's a robust argument to be made that he should have retired from the race then and there, if not for his own good then at least out of a duty of care for his fellow competitors. Being dizzy behind the wheel of an F1 car doesn't sound a good idea at all.
Still, as remarked in our lessons from qualifying round-up, there was something wonderfully heartening about Sainz's determination to race and the paddock's emphatic collective assurance that nothing could be more natural than an F1 driver leaving his sick bed to return directly to his cockpit. Phew, perhaps F1 hasn't forgotten that the racing does come first then.
And dizziness aside, Sainz was outstanding in the grand prix, and his late-race retirement was cruel in the extreme. Sainz has been too easily overlooked this year in favour of the instant marketability of the 'Max Verstappen Story', but factor in the number of points-denying race retirements the slightly-older youngster has suffered and Sainz has looked every inch his equal. Being three years younger, Verstappen has more potential still to realise and is further behind on the learning curve, but don't lose sight of Sainz's promise being almost as bright.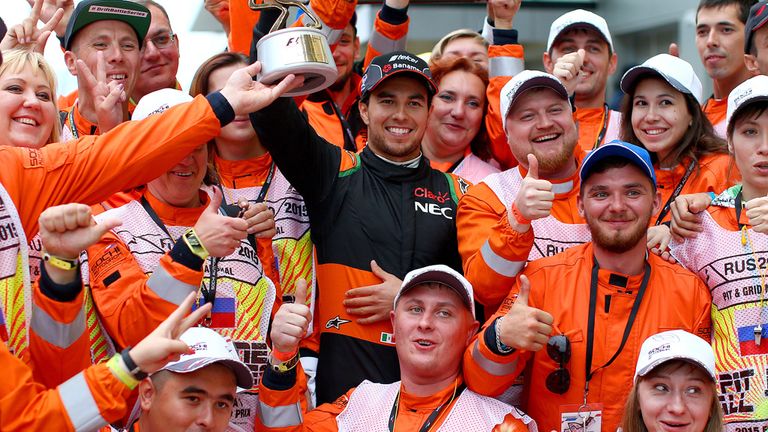 Perez unravelling Hulkenberg's reputation
That's the thing about Sergio Perez: when there's a podium finish or a high-scoring finish there for the taking, he has an unerring habit of gobbling it up. We saw it at Sauber on three occasions in 2012, and again in Bahrain last April, and once more this weekend when his yo-yoing between third and fifth over the last two laps eventually culminated in the Mexican claiming the final podium position.
What Nico Hulkenberg, still to register a top-three result in his 92-race F1 career, would give for one of his team-mate's successes - and but for Nico's odd unforced error on the opening lap at Sochi, it's easy to foresee how it could have been Hulkenberg rather than Perez on the podium this weekend.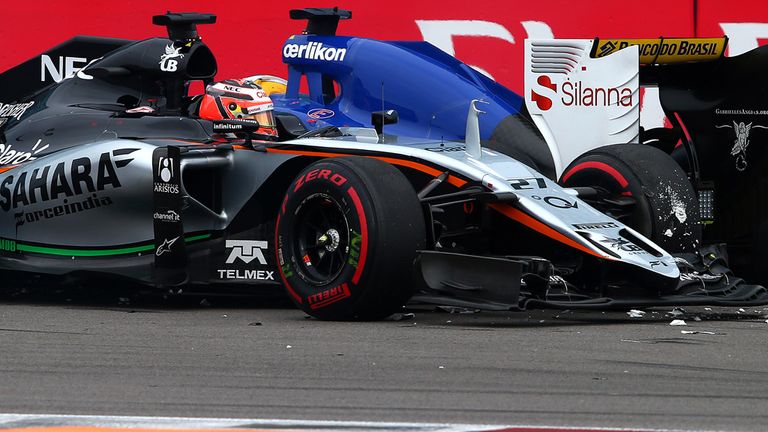 A standout result remains conspicuous by its absence on Hulkenberg's CV and the impression remains that he is too much a model of consistency; taking the sort of risk Perez took when he pitted from behind the Safety Car just doesn't seem to come naturally to the German. For Perez, risk-taking is almost second nature - which is why he is such a useful driver for a midfield outfit and perhaps not temperamentally suited to driving with the elite. Put it this way: when driving for Sauber and Force India, three good results can define a season; when driving for the likes of McLaren, three bad races and you're out.
Hulkenberg's problem is that until he too throws caution to the wind and drives like a midfield runner then it may be impossible for him to force a way through to the front. 
Don't miss Wednesday night's F1 Midweek Report for analysis of the Russian GP and all the latest talking points in the sport. GP2 team owner Trevor Carlin and F1 Racing magazine editor Anthony Rowlinson join Natalie Pinkham in the studio at 8.30pm on Sky Sports F1.