Aditi Ashok has made history by becoming the youngest and first Indian player to win the Ladies European Tour's Lalla Aicha Tour School.
The 17-year-old posted scores of 68, 69, 62, 68 and 70 over the Samanah and Amelkis courses in Marrakech, Morocco, as she defeated a world-class field of competitors from 35 different countries.
Her 23-under-par round of 337 gave her a three stroke win over Daisy Nielsen of Denmark, with overnight leader Karolin Lampert of Germany two strokes further back in third place. England's Annabel Dimmock and Kelsey MacDonald of Scotland shared fifth spot.
Ashok, who counts Britain's Laura Davies and France's Gwladys Nocera amongst her heroines, is still to sit her final high school exams in March 2016.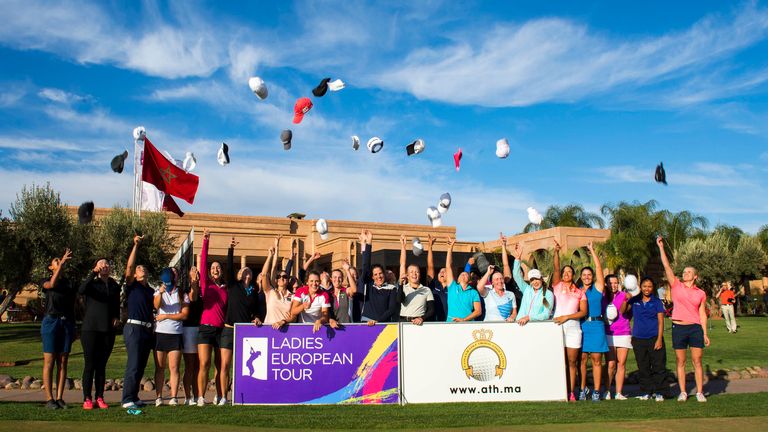 "I've always wanted to be a professional because I just love playing golf. It's been my dream ever since I was a kid so it's great to make the first step in getting there. I'm really happy," Ashok said after her historic triumph.
"It's an amazing feeling because I came into the tournament obviously wanting to give myself a chance to win but also just wanting to play consistent enough to get a card. Winning it and getting a card is just that much better."
Second-placed Nielsen ended on a high note with seven birdies in a final round of 66.
She said: "I played really solid and I only left one putt out there. I've had a tough year and it's really nice to play well and maintain my card for next year."
Although Lampert lost her lead on the final day, she said: "I played four under par and didn't make any birdies so I was not really happy with that, but being in the top five should get me into a few more tournaments and I can't wait to play next year on the LET."