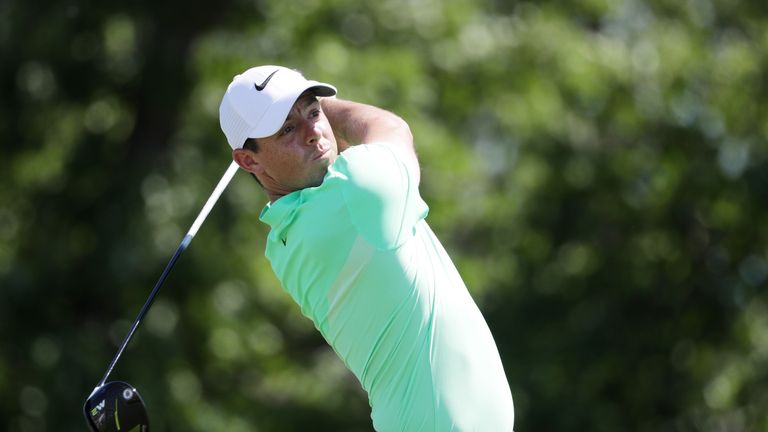 Rory McIlroy says he wants to make his way back up the world rankings after a disappointing year.
McIlroy has yet to win a tournament in 2017 and has slipped to fourth in the world rankings behind Dustin Johnson, Jordan Spieth and Jason Day.
His last win came last September in the Tour Championship but a rib injury has seen the four-time major winner play in just eight events this year.
Ahead of the Irish Open, which starts on Thursday live on Sky Sports, McIlroy said: "Does it bother me? Yeah, look, it bothers me I'm not where I want to be. But I feel like there's been a couple of things that have been out of my control this year that have led to that with the injuries and stuff.
"Like I've said all along, winning golf tournaments and playing well takes care of the rankings. It's funny, I don't look at it as much now as I would if I was number one. If I was Dustin Johnson, I would be looking at that thing every Monday morning," said McIlroy.
The Northern Irishman trails world No 1 Johnson by five points in the rankings heading into the Irish Open, where he will defend his title.
"I know where I am and I realise that I'm a long way off where I want to be, but I can't think about that at the minute. I just have to think about trying to win golf tournaments, trying to get in contention again at golf tournaments, first of all," McIlroy continued.
The Irish Open is live on Sky Sports 4 from 10.30am on Thursday morning.