Continent of Europe retain Jacques Leglise Trophy at Ballybunion
By Keith Jackson
Last Updated: 02/09/17 9:49pm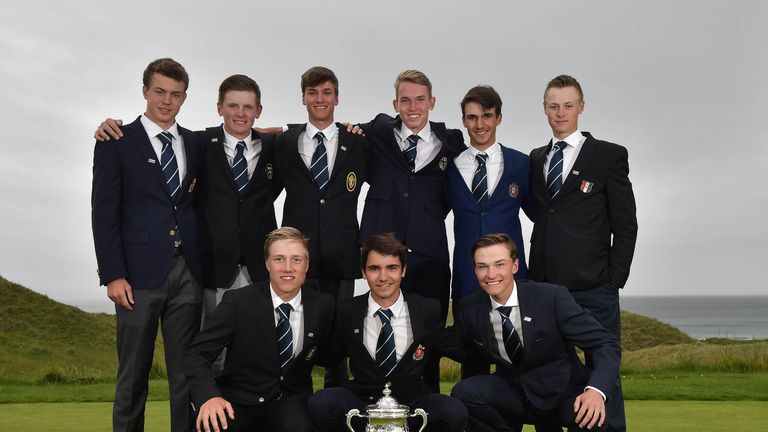 The Continent of Europe dominated the final singles session to retain the Jacques Leglise Trophy with a convincing six-point win over Great Britain and Ireland at Ballybunion.
The visitors led by just a single point overnight and the match remained in the balance when Saturday morning's foursomes were shared, but the Europeans won seven of the final nine singles clashes to run out easy 15½-9½ winners in the annual event for under 18s.
English pair Robin Williams and Charlie Strickland were the only members of Stuart Wilson's side to notch victories in the final session as outright victory was secured with Matias Honkala's 3&2 win over Alex Fitzpatrick, brother of Ryder Cup star Matthew, in game seven.
Reigning Boys Amateur champion Pedro Lencart Silva set the tone for the afternoon with a crushing 5&4 victory over GB&Ire captain Mark Power, and Welsh youngster Luke Harries suffered a surprise 6&4 defeat to Spaniard Eduard Rousaud Sabate in match three.
The Continent of Europe were soon just a point away from retaining the trophy when Alejandro Aguilera cruised to a 6&5 win over Darren Howie before Williams finally got a home point on the board in the top match.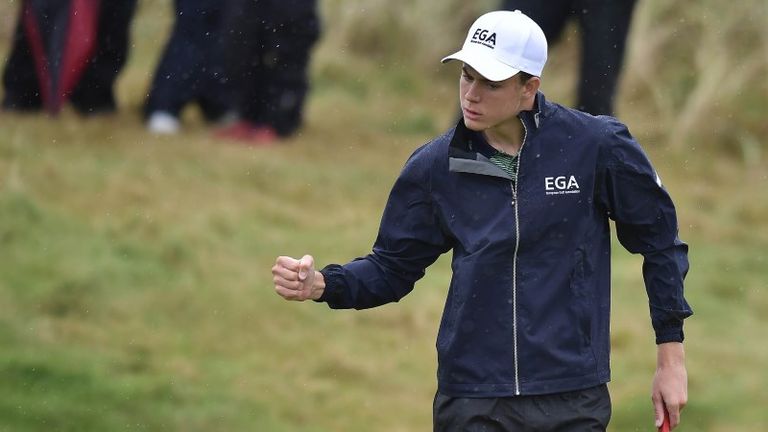 The 15-year-old had earlier earned his first victory of the competition in the morning foursomes in partnership with Thomas Plumb, and Williams capped an excellent individual day when he scored a two-hole win over Swede David Nyfjall.
But that merely delayed the inevitable as Markus Braadlie overpowered Plumb 4&3 before Honkala held off Fitzpatrick and Rasmus Hojgaard earned the sixth point of the afternoon singles for the holders when he won the last two holes to edge out Ben Jones.
Last year's Boys Amateur champion Falko Hanisch increased the lead further when he beat Toby Briggs 3&2, while Strickland scored a consolation victor yover Adrien Dumont de Chassart in the last match to finish.
Continent of Europe captain Jeroen Stevens said: "The players played impressive golf and we won seven out of nine points this afternoon which is more than I hoped for so I am very happy with this result.
"The halved matches in this morning's foursomes gave us a boost and belief we could win. We won them both on the 18th and they made a big difference.
"It feels great to have won for a second time. The players have done a great job and it's a privilege for me to watch such great golf from both sides. But if I can choose, I always prefer to be the winning captain."
R&A boys selectors chairman Wilson admitted losing two of the morning foursomes on the final hole had been crucial, adding: "The Continent of Europe were very strong this afternoon and they played some great golf to win, especially their course management, in difficult weather conditions.
"We didn't make the most of two opportunities in both foursomes sessions where we could have snuck our noses ahead. It would have been a great lift had we got those points but they played better golf."
The 2018 Jacques Leglise Trophy match will be played at Kytaja Golf in Finland from 31 August to 1 September.