Tiger Woods and Phil Mickelson plan big-money side-bets at 'The Match'
By Keith Jackson
Last Updated: 21/11/18 10:49am
Tiger Woods and Phil Mickelson revealed there will be a substantial amount of side bets during their $9m winner-takes-all showdown in Las Vegas.
The long-time rivals go head-to-head at Shadow Creek on Friday in "The Match", with Mickelson firing the opening salvo as he wagered $100,000 that he makes birdie at the first hole, a bet which Woods insisted he doubled.
The "side-challenges" will come out of the players' own pockets and will benefit various charitable causes, and Mickelson insisted they needed the extra pressure to make the contest more of a spectacle for the viewers.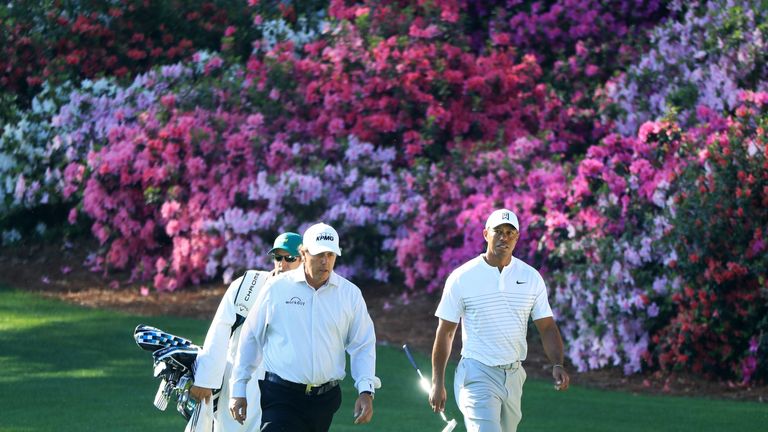 Both Woods and Mickelson are adamant that the "unique" showdown will be well received by the viewers, and they insisted it would attract new fans to the sport, while they refuted allegations that the match was more about the money than helping to grow the game.
The two players and their caddies will wear microphones for the contest, allowing viewers an insight into the player-caddie relationship on course while being able to listen in to the banter between the two competitors.
"Hopefully, it will be received well by the viewers at home," Mickelson said at a press conference in Las Vegas. "It's a glimpse into the future of sports. We'll have live odds on screen so the viewers can place wagers, and they'll be able to hear all of the banter.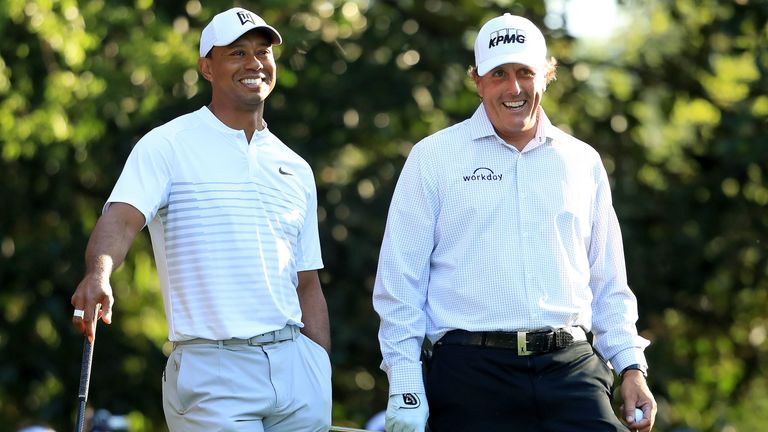 "It's a rare insight into our sport and I think people will want more of this in the future. If people don't like it, then it's probably going to be one-and done, but I think it will go down well.
"This event is designed to be a unique golfing experience for the viewer, with the insight, the drone coverage, the live on-screen gambling and the live microphones.
"It creates pressure for us, and an experience for the viewers at home that is totally unique. I think it will benefit the game, and we should attract sports viewers that we've never captured before in golf."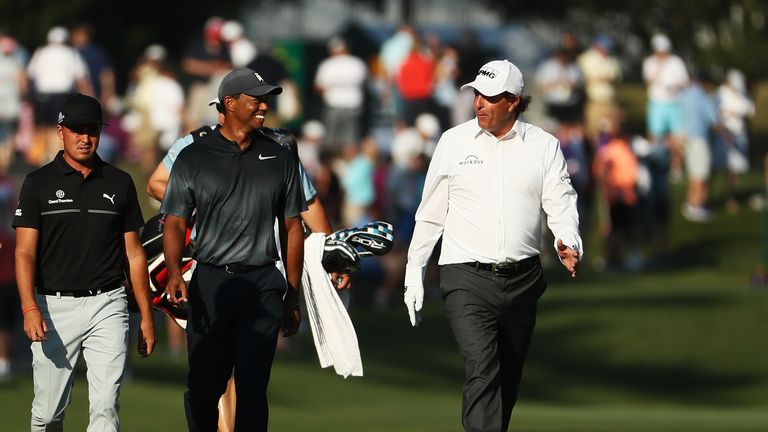 Woods added: "It's very different for golf. We'll be able to showcase our sport in a different light, with the different technologies we will be using. It's exciting for me and Phil and for viewers."
Woods also admitted he was relishing getting back on the golf course having not played competitively since the Ryder Cup, after earning his first PGA Tour win for five years in dramatic style at the season-ending Tour Championship.
"After the Ryder Cup I shut it down for three or four weeks, and I spent time working on my body to get it stronger" Woods said.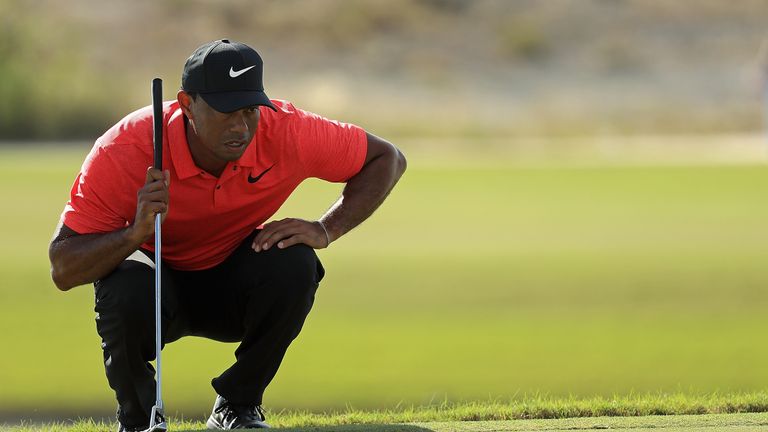 "I got back practising, grinding and getting into golf again. I was looking forward to the break, but I missed competing and my competitive juices are now flowing again, for sure."
Mickelson added: "This is my chance, after losing so many majors to Tiger, to get something back. This match is a very good thing for me. I've spent the last month grinding and working on my game every day.
"I have kept my game sharp, and it's great to have the chance to go head-to-head with Tiger and win $9m. I just don't want to lose, I want to be able to rub it in!"