Gary Christian previews the PGA Tour's West Coast Swing
By Gary Christian
Last Updated: 18/01/16 6:28pm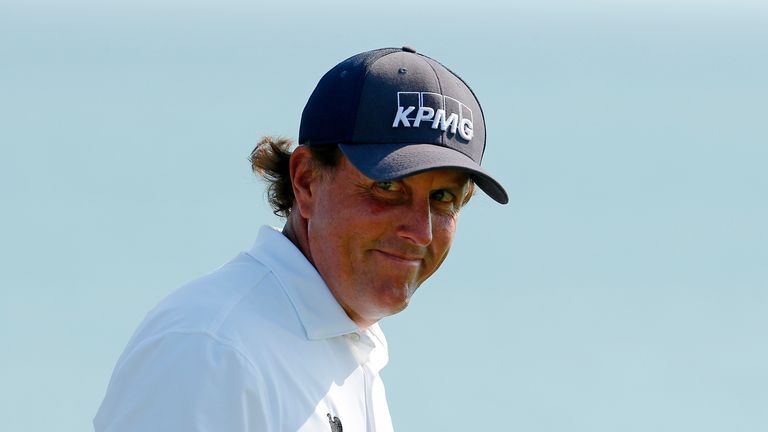 Gary Christian returns to the Sky Sports studios for this week's CareerBuilder Challenge, and the former PGA Tour professional is looking forward to covering the West Coast Swing.
The golfing year traditionally starts in earnest this week, with Phil Mickelson and Patrick Reed in action in California while Rory McIlroy, Jordan Spieth and Rickie Fowler headline a high-quality field in Abu Dhabi.
I like the CareerBuilder Challenge, it's one of those tournaments that anyone can win. The shorter hitters can be just as competitive as the big hitters. The courses are set up a little easier because there are amateurs involved.
You have to shoot at least one, and probably two rounds in the mid-60s to contend, and it tends to be an entertaining birdie-fest.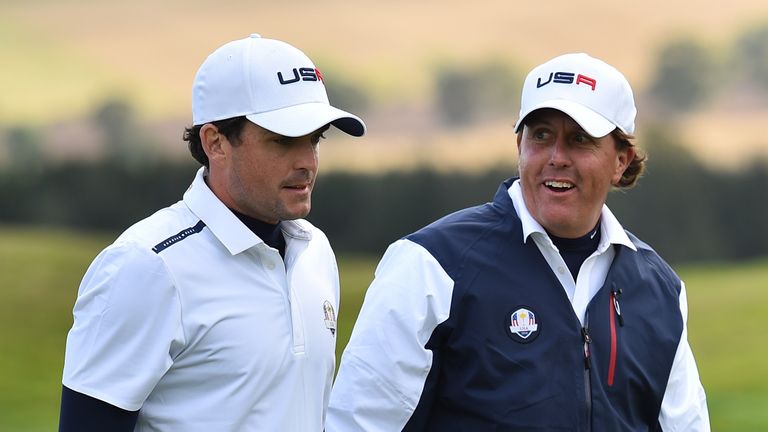 Phil Mickelson is back in action this week for his first appearance since the Presidents Cup in October, and who knows what we can expect from him?
He has a new coach in unheralded Australian Andrew Getson, who I used to play with competitively years ago. I just wonder if Phil had slipped down the pecking order under Butch Harmon, whose top pupil is now Rickie Fowler without a doubt.
I think Mickelson likes to be the top dog, and for me, that's why he parted company with Butch after such a long and successful partnership. Phil often seems to have a point to prove, and he'll be determined to silence the doubters who criticised his decision to change coaches.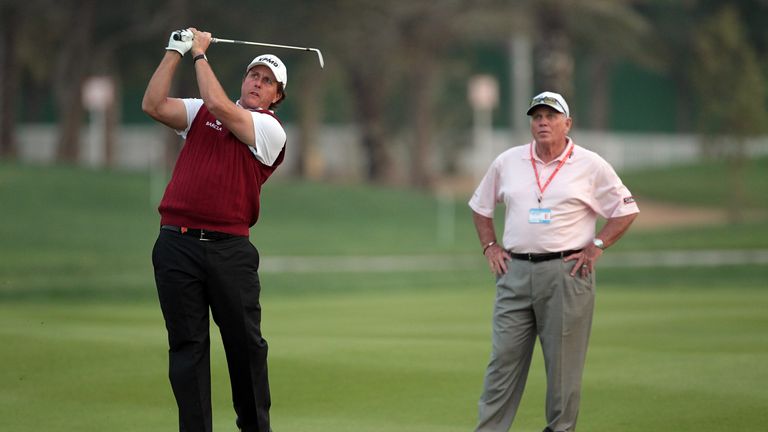 But he's such a mercurial player, and I wouldn't be surprised if he finds his winning form again for the first time since he lifted the Claret Jug at Muirfield in 2013. Mickelson will have his eye on Oakmont this year as he looks to complete the career Grand Slam of majors, and he will want to peak at the right time for that and not over-play - particularly now he's in his mid 40s.
The Ryder Cup will also be high on his list of priorities this year. I think he's really enjoyed being the team leader in both the Ryder Cup and Presidents Cup. He loves being the guy that the youngsters look up to and can turn to for advice.
Phil gets everyone together and he's great for team spirit. When you have someone like him in the team room, it gives everyone a lift and that's very important.
Youngsters ready to win
The first few events of the 2015/16 PGA Tour season have produced a number of young first-time winners, and I'm certain that trend will continue.
There are so many quality youngsters coming through the college golf ranks at the moment, and they're ready to win as soon as they turn professional.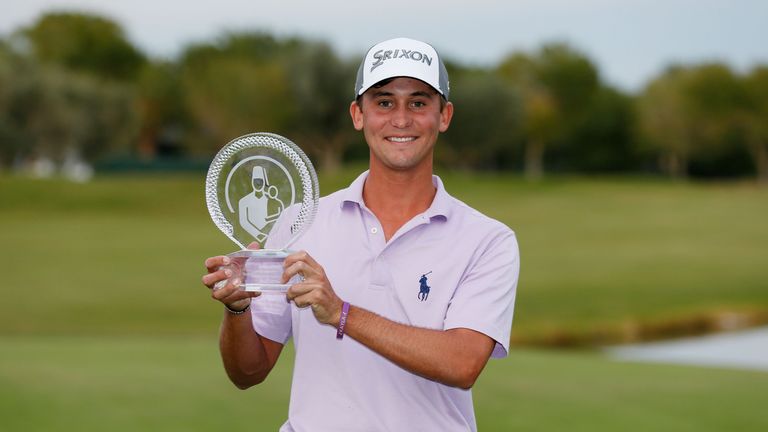 Young pros today don't seem to serve an 'apprenticeship', they don't need two or three years to get comfortable on the PGA Tour now. They finish college, turn pro and they're contending for titles.
Jordan Spieth has proved this is achievable, and plenty of others are following his example. Spieth played like a seasoned pro at the age of 20, and we all know what he went on to accomplish last year.
For those in their rookie seasons, there will always be an element of doubt until they can prove they belong on the PGA Tour. They will be searching for that one strong week and the West Coast Swing is the ideal time to do that.
My second tournament on the PGA Tour was the CareerBuilder Challenge, and I managed to shoot 64 in the final round to earn a top-15 finish. Immediately, that settled me down and helped me believe I was good enough.
I really enjoyed playing the AT&T National Pro-Am at Pebble Beach. It's an iconic course that every golf fan knows, and you're walking in the steps of the greats of the game.
It suited my game, you have to be accurate and have good distance control with your irons around there, and that was my main strength. You also get to rub shoulders with various celebrities and people that you've dreamed of meeting for years. It was always a fun start to the year.
The great thing about the West Coast Swing is that each of the five events is very different. There's a variety of courses, with Torrey Pines suiting the big hitters whereas Pebble Beach tends to reward control and accuracy rather than length.
Birdies aplenty
The courses this week at PGA West and La Quinta suit all types of player. Obviously, the longer hitters will have an advantage if they keep it on the short grass, but there's a lot of birdies out there and it's not one of the longer venues on Tour.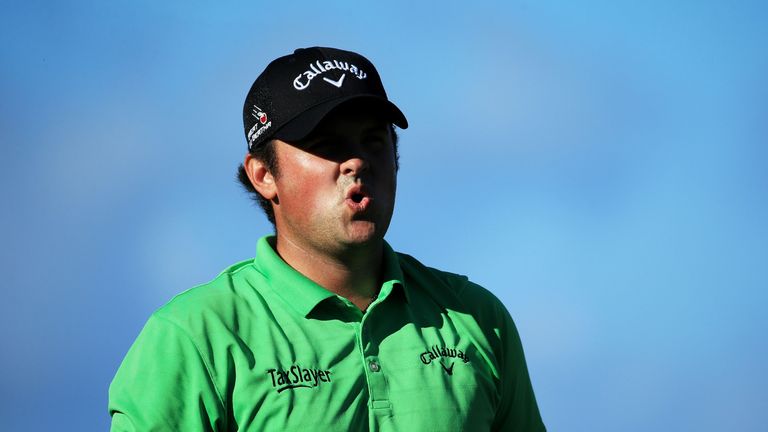 There are a number of straight and steady players who have won this tournament in recent years, like Mark Wilson and Brian Gay, and it's all about having a strong week with the irons and - in particular - the putter.
All the par-fives are pretty much reachable, and the key is to putt well and get those birdie chances to drop. Bill Haas was 22 under in winning last year, and that was the lowest winning score since 2007 - that gives you an indication of what the scoring will be like.
I like Patrick Reed's chances this week. He won the title in 2014 and clearly enjoys the layout. He had a great start to last year which he couldn't quite build on, and there was a hint of fatigue about him at times - he's played an awful lot of tournaments over the last three years.
But he came on strong towards the end of last year and looked to be in good touch in Hawaii, and I'd expect him to be part of the world's top 10 for many years to come.
And look out for Harris English again. I tipped him last year, and he didn't have the best of seasons although he still managed to qualify for the Tour Championship.
He's a natural talent and I'm expecting big things of him in 2016, and if he putts well, he's capable of winning multiple titles.