Stat's magic
Dave Tindall blogs on Masters stats, Liverpool's title bid and the kindness of his colleagues.
By Dave Tindall
Last Updated: 14/04/14 5:41am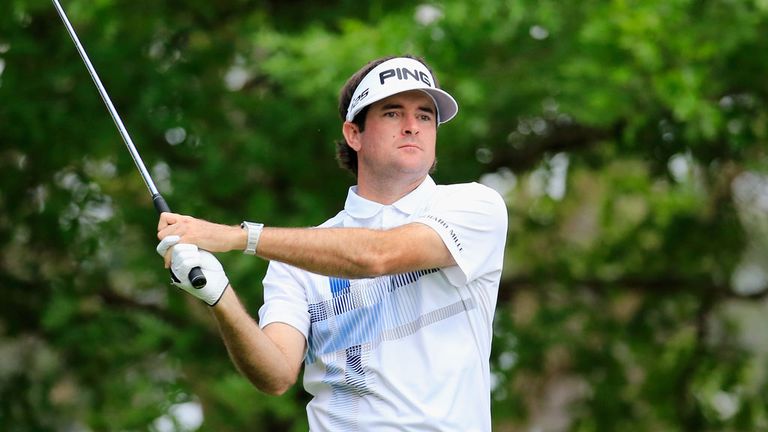 There have been some crazy stats doing the rounds this week.
One of the most tenuous came out this morning when some bright spark noticed that the record for being the youngest ever Masters winner is broken every 17 years.
Jack Nicklaus, then 23, had set the mark in 1963, Seve had lowered it in 1980, Tiger had re-written the record books in 1997, aged 21, and with 20-year-old Jordan Spieth sharing the third round lead those who love a symmetrical sequence were about to be indulged.
The pattern looked set to repeat when Spieth produced some Masters-winning magic on the front nine. The youngster holed a curling birdie putt at the second, holed his bunker shot from sand at the fourth to turn a bogey to another birdie and then plonked his tee-shot at the sixth to three feet and rolled in another.
When he holed a treacherous downhill putt at seven for his fourth birdie of the day he was two clear and it seemed the force was with him.
However, another less tenuous stat was about to overcome the 17-year itch.
In five of the last 11 years, the Masters had been won by a left-hander. Although Phil Mickelson, one of the true Augusta legends, is responsible for three of those, the fact that two other southpaws (Mike Weir in 2003 and Bubba in 2012) had helped build the record suggested this stat could be grounded in some solid logic.
When Bubba took the lefties' strike-rate to 50% by becoming the sixth in 12 years, 2010 US Open champion Graeme McDowell tweeted out a theory that seemed to have plenty of credence.
The layout of the course at Augusta National requires a golfer to shape lots of shots from right to left and, for a left-hander, that means hitting fades/slices which are easier to control.
As G-Mac put it: "You can talk to a slice, hooks don't listen!"
Given the clubhead speed Bubba generates that advantage may be exaggerated at Augusta although you have to say clouting it further than anyone in the field gives him a serious edge too, especially on those par fives which he played in seven-under this week.
One other stat held up well this week.
Since 2006 the eventual winner of The Masters has been in the top 10 after the first round and Bubba extended the streak to nine years having been tied second after Thursday's play.
It's not a stat I like as it takes some of the romance away. We love the idea that someone could spring from the pack on the weekend but in events where scoring is tough, playing catch-up is incredibly hard.
Going for the double
The dream scenario for me today would have been a Liverpool win over Manchester City and Rickie Fowler winning The Masters. I'm a lifelong Reds fan and had backed Fowler at 100/1.
Kick-off at Anfield was just after 0830 Augusta time so, as the final round wasn't starting until 10.10, I decided to watch the first-half in my hotel room and then assess the situation.
The course is only a 10-minute drive away from downtown Augusta where I'm staying so I could probably have squeezed the second half in too.
But although Liverpool were 2-0 up at the break, City were starting to come back into the game so I decided the tension would be too much. In a bit of a state, I set off for Augusta National.
I was hoping I might actually get stuck in traffic but as I drove along Washington Road past Eisenhower Drive, Azalea Drive and turned left at Berkmans Road to the Press Parking lot there were no hold-ups at all. Most of the traffic comes from the other direction so heading from downtown is a breeze.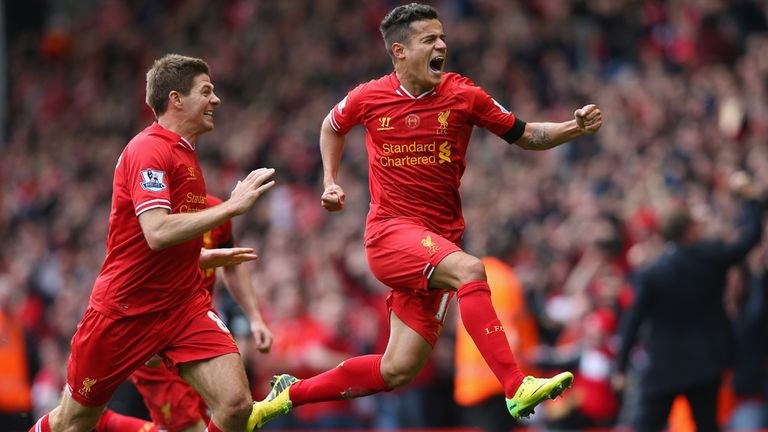 It's then that everything became very chaotic.
As I marched up the steps to my seat at the back of the media building,a French journalist friend, Philippe, came over and said: "I am very sad." I asked why and he replied: "I am watching streaming of the game and Liverpool is 2-2."
It was my worst nightmare confirmed. After slumping in my seat for five minutes I clicked on the Skysports.com live text commentary of the game and starting watching the updates. Suddenly a new score flashed up… Liverpool 3 Manchester City 2. Get in!
There were 15 minutes left so, with the tension getting too much once more, I decided to head outside to watch the first groups teeing off.
On my way out I bumped into fellow Reds fan Kirsty Gallacher and said "Have you seen. It's 3-2!" She had. "Coutinho's just scored," she said excitedly.
After explaining I couldn't bear to watch the finale I walked out to the first fairway (which is only 100 yards away from the media building) and saw Kirsty's cousin Stephen coming into view.
I watched Stephen play the hole and lo and behold he birdied it (just one of 21 there all week) which made me think it might be a good omen in some strangely connected way.
As I headed back in I knew the full-time whistle would have gone and after a deep breath I checked the scores and Liverpool had held on. Phew.
It turns out that several of the UK journalists had watched the match so they filled me in on the ebbs and flows of the second half while I shared a celebratory cup of tea with Kirsty.
So, could Rickie Fowler complete the double.
He couldn't and for most of the back nine it appeared as if he was going to finish sixth – the dreaded position when there's only five pay-out places.
However, bogeys by Matt Kuchar on 17 and 18 somehow saved the day and allowed Rickie to share fifth place and give me a profit for the week. 
I've been sat with the Sky Sports News team this week so along with Kirsty and James Haddock I've also enjoyed the company of producer Charlie Thomson.
He's been a lifesaver as my laptop packed up earlier in the day (perhaps it was too stressed by the constant refreshing of the Liverpool commentary) and he rode up to the TV compound to get me a spare.
Acts of kindness like that should get rewarded and today they did – Charlie's name was pulled out in the press lottery so tomorrow he gets to play Augusta National the lucky boy!
Having had just one round of golf this year and being no good anyway, it was probably best that my name didn't come up. And anyway, I'd planned to visit the Laurel and Hardy museum on the drive back to the airport.
So that's it for another Masters. Hats off to Bubba, a truly unique golfer, who could win here many, many times.
My son's a left-hander so when I get home I might try and convince him that his chances of winning The Masters are that much better.
See y'all later.