Francesco Molinari keen to have role in home Ryder Cup in 2022
By Ali Stafford
Last Updated: 14/12/15 3:51pm
Francesco Molinari has set his sights on being part of a home Ryder Cup after it was announced the 2022 tournament would be held in Italy.
Rome's Marco Simone Golf and Country Club was selected ahead of Spain, Austria and Germany to host the event, meaning the tournament will be held in mainland Europe for only the third time in its history.
Molinari featured in Europe's winning side in 2010 before famously claiming the half point against Tiger Woods needed to complete the 'Miracle of Medinah' two years later, with the Italian now having aspirations of being involved again on home soil in 2022. 
"I would say it almost doubles the motivation to be there [in 2022]," Molinari told Sky Sports News HQ. "I was just counting this morning that I'd be 40 in 2022, so I need to first of all keep in good shape and then you never know.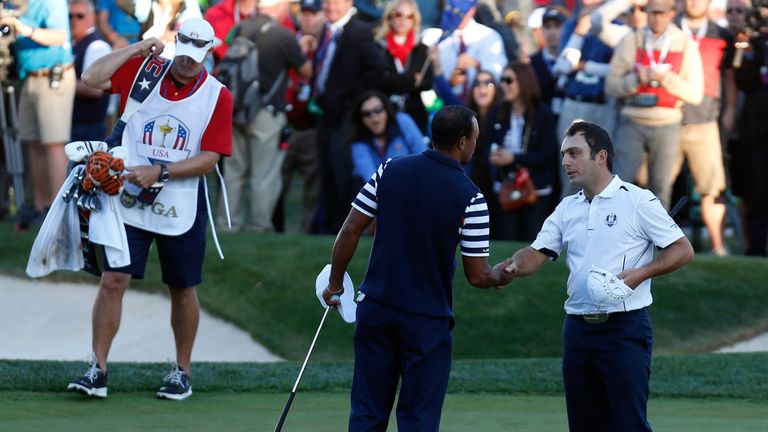 "It would be obviously amazing to be part of it as a player, but otherwise it would be amazing to be part of it in any other capacity.
"I played the course a fair few years ago now but it's a really good design, a parkland course. It's a good solid track and I'm sure it'll be a great challenge for all of the players.
"The course is going to be great but so is the setting with the city and everything, so it's a great chance for Italy and for the Ryder Cup to showcase one of the great European cities.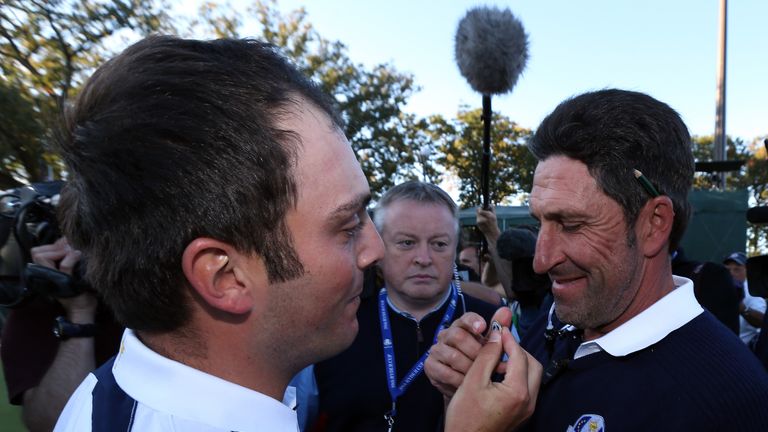 "I think for a Ryder Cup you need to have the right space around the course and there's a lot there for the hospitality, the crowd and everyone to come and enjoy the Ryder Cup."
The Marco Simone course will undergo a complete reconstruction ahead of the tournament's Italian debut in 2015, with the venue's location believed to be a factor in Rome being awarded the event.  
The agreement also sees the prize money at the annual Italian Open double to a minimum of three million euros from next year, with a guaranteed prize fund of seven million euros for 11 years from 2017.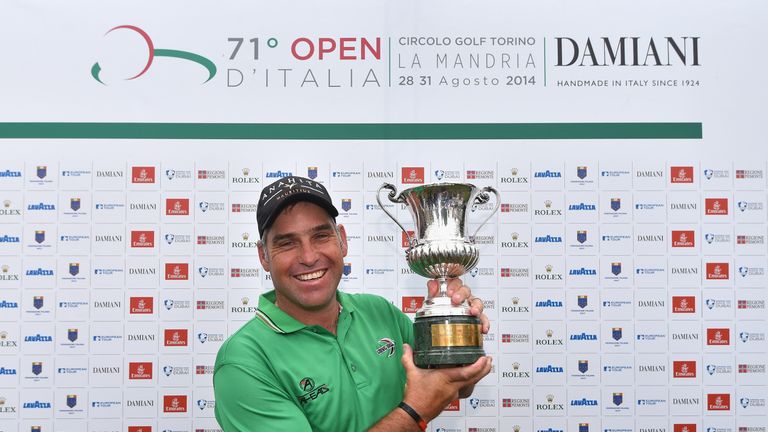 "It's great news not only for golf in Italy but for golf in general," Molinari told SSNHQ. "Golf has been growing in Italy for a number of years and something like this will have a huge impact on golf and I think on sport in general here.
"This year we played the Italian Open and had huge crowds, but all the top European players weren't really there as it clashed with the FedExCup.
"I think the intention is to get a better date as well, so with that and the new amount of money then I'm sure all of the big European Tour stars will be there, which would be a big boost for Italian golf."