Charl Schwartzel happy to end a disappointing year on a high with two huge wins
Charl Schwartzel was delighted to record back-to-back double-figure victories at the Alfred Dunhill Championship.
Last Updated: 17/12/12 8:36am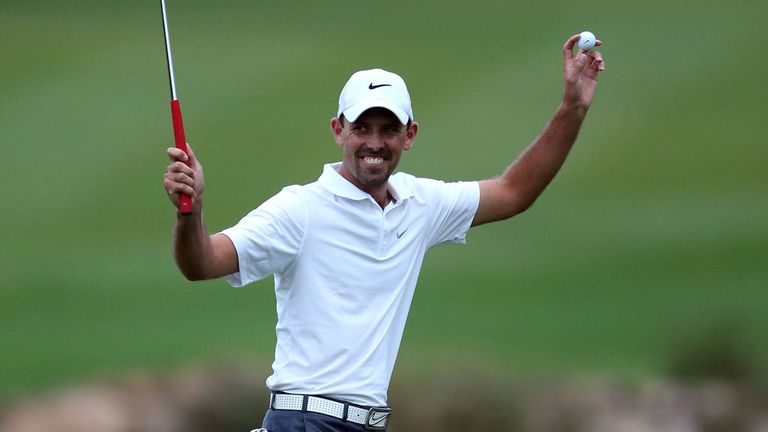 The former Masters champion has struggled for form for much of the year, but he followed up his 11-shot win in Thailand last week with a remarkable 12-stroke triumph at Leopard Creek.
"That doesn't happen often," said the South African, who closed with a three-under 69 to post a tournament-record score of 24 under par.
"Normally after a win by such a big margin, it's hard to put up the same show the next week. It's satisfying to continue that form and play the same sort of golf. I keep talking about consistency, and mine is back where I like it to be."
Schwartzel collected the first of his eight European Tour titles at Leopard Creek in 2004, and he has also had four runner-up finishes at the picturesque venue.
"It's always been a special place for me," he added. "This is where I can almost say my career started and it's always stayed close to my heart.
"It's nice to have continued my form from last week. I was saying a month and a half ago it's been a pretty disappointing year.
"Slowly and surely I started to swing the club a lot better, back to how I did when I won The Masters, and I actually got excited to play again.
"It started at the SA Open and from there got better and better. It's been a pretty good year now."