Tiger Woods to play Rory McIlroy in lucrative exhibition in China
Tiger Woods and Rory McIlroy have agreed to play a lucrative 18-hole exhibition match in China next month.
Last Updated: 11/09/13 12:14pm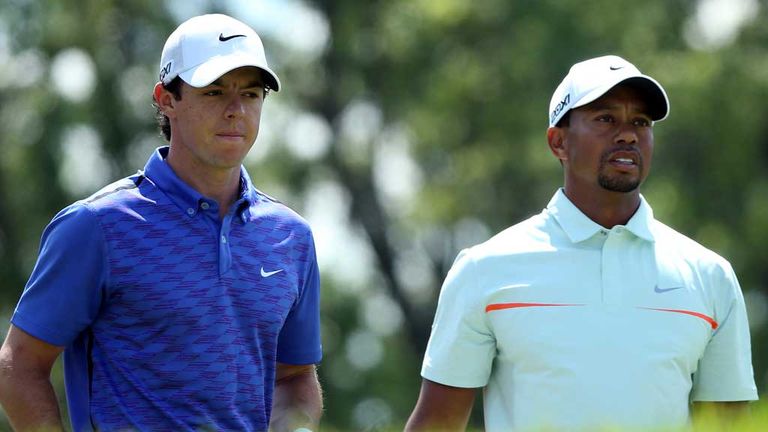 The star pair, who faced each other in the "Duel at Jinsha Lake" last year, will play for a reported prize of $2m at the Mission Hills estate at Hainan Island on October 28.
McIlroy got the better of the 14-time major winner at Jinsha Lake last year in an event which attracted thousands of fans who packed the fairways and stole balls from the driving range.
"I'm hoping to win this time," said Woods. "We both played well last year, but Rory got me by one. I've had a really good year on the PGA Tour, so it would be nice to earn another trophy in China."
McIlroy, without a win since joining Woods in the Nike stable in January, added: "We had a lot fun last year and I'm expecting the same again this time in Hainan.
"Tiger has played the better golf this year, but I feel like I'm getting my game back again and I enjoy any challenge, especially against Tiger, so I'm ready for another showdown."
However, plans for a similar exhibition between US Open champion Justin Rose and Ryder Cup star Ian Poulter on the same day have been shelved.