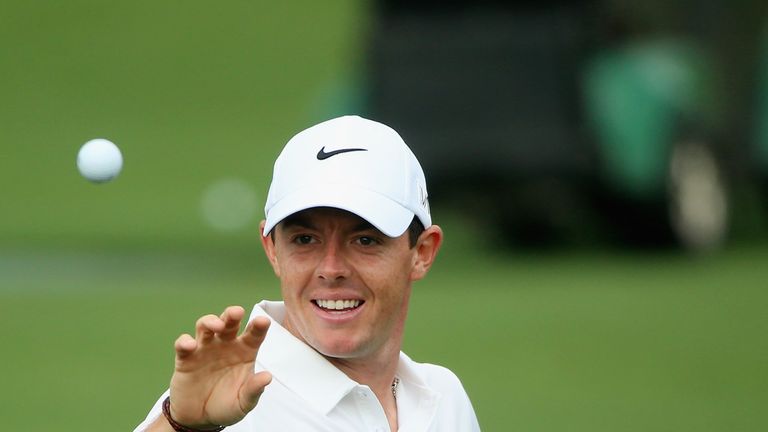 Rory McIlroy and Tiger Woods are determined to live up to their billing as the headline acts on the eve of the 79th Masters.
Both arrive at Augusta National under pressure to perform for different reasons. McIlroy is aiming for his fifth major, his third in a row, and he is four rounds away from becoming only the sixth player in history to complete a career grand slam.
Woods, meanwhile, has played only 47 holes of competitive golf this year and none since withdrawing from the Farmers Insurance Open at Torrey Pines in February with a lower back injury.
He took a self-imposed leave of absence and vowed not to return until he was "tournament ready", but both he and McIlroy are in high spirits and looking forward to taking on the immense test that Augusta has to offer.
"I've never been in a better position to contend at Augusta," world No 1 McIlroy told Sky Sports Golf's Tim Barter." My game is in good shape and I feel ready. I've got the experience of winning major championships, and I'm coming off the back of two wins last year.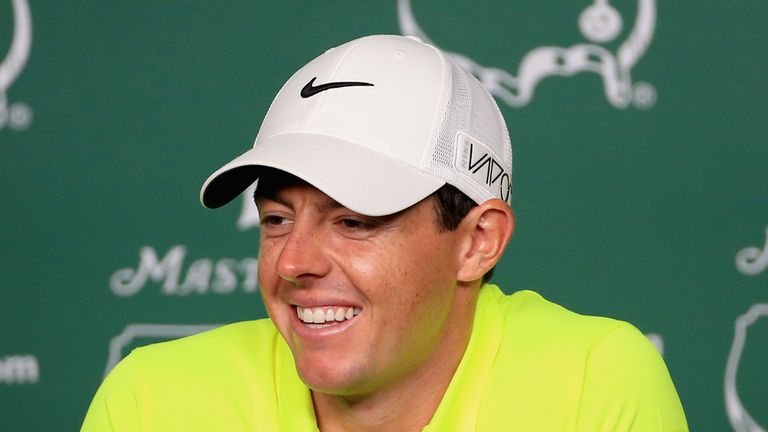 I've never been in a better position to contend at Augusta. My game is in good shape and I feel ready
Rory McIlroy
"I couldn't have put myself in a better place coming into this one. I've had really good preparation with my team in Florida, played a lot of golf and shot some good numbers.
"Now it's a case of playing the course and being as comfortable as I can out there. I can't wait for Thursday, to get out there and try and do what I've been thinking about for eight months."
Much of the build-up to the Masters has centered around McIlroy's grand slam bid, but the 25-year-old admitted he has been doing everything he can to avoid the hype.
"Everything will be analysed and re-analysed," he added. "I've been trying to get away from all the build-up, just concentrate on myself and create a kind of cocoon around myself. I'm at the golf course answering questions and it's all business, but once I leave the course I'm trying to take my mind off it as much as I can.
"There's a lot of guys in this field I've beaten before, and I can't see why I can't do that around here. It's a matter of putting myself in that position, that's all I'm trying to do.  If I can execute my game plan, that should give me the opportunity in a few days' time to slip on a Green Jacket."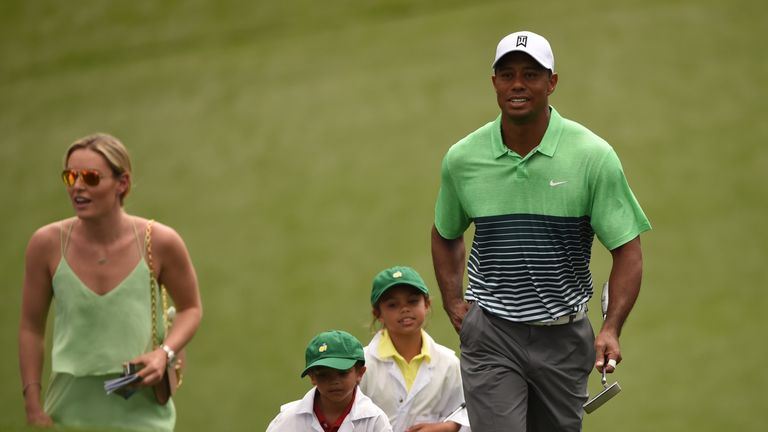 The talk surrounding Woods, meanwhile, has focused on his all-new relaxed demeanour throughout the week, and he expressed his relief at feeling able to compete again at the highest level.
"A lot of guys understand and have been through what I've gone through and they know how tough it is," said Woods, who has been more sociable than ever before with his fellow pros. 
"A lot of them are my friends, and people don't realise how close-knit this fraternity is out here. It's nice to come here and see the guys, but more importantly I'm competing again.
"It was a long process, a lot of hard work and countless hours to try and get back. We've implemented a new release pattern and it took a lot of effort.
"To have (coach) Chris Como there was great, he had to understand my "feels". We worked hard, it was a lot of fun but very difficult as well."
Watch all four days of the 79th Masters live on Sky Sports 4 - your home of golf.