Henrik Stenson on course for back-to-back majors after 67 at PGA Championship
By Keith Jackson
Last Updated: 29/07/16 8:59pm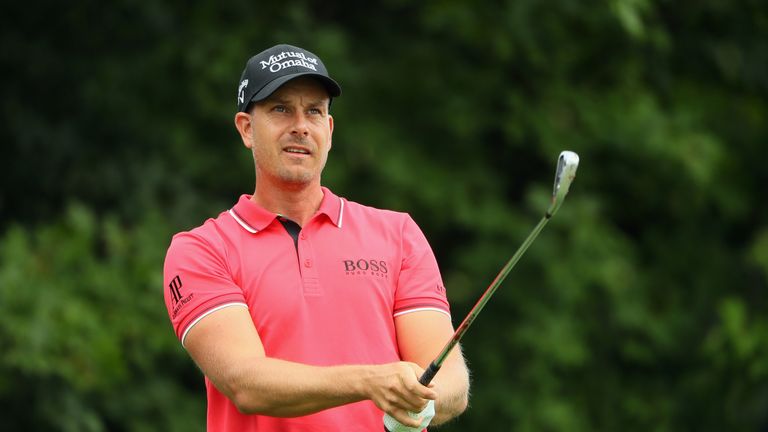 Henrik Stenson hailed his stunning three-wood to the 18th that helped get him back on course for consecutive major titles on the second day of the PGA Championship at Baltusrol.
The Open champion got off to a shaky start in damp conditions as play was suspended for 45 minutes on Friday morning due to persistent rain, but he hit one of the shots of the tournament to set up an eagle at 18, and three birdies on the front nine capped a 67 and gave him the early clubhouse lead on six under.
Stenson started with pars at 10 and 11 and then bogeyed the 12th after coming up short with his tee shot, and he compounded the error when he three-putted the next green to slip back to one under.
But he balanced the books in some style with a cracking 260-yard three-wood to within two feet of the pin at the 18th and rolled in the putt for eagle, and he then birdied the first and third and missed a great chance from six feet at the second.
The Swede lipped out from five feet at the sixth, but he atoned with a superb 85-yard bunker shot to tap-in range at the eighth to become the first player to get to six under for the tournament.
"Of course I'm very happy to be able to follow up the success at Troon with a couple of strong rounds here and be in good position. We know it's a marathon, not a sprint," he said afterwards. "It's all about being there for Sunday afternoon, and so far, so good.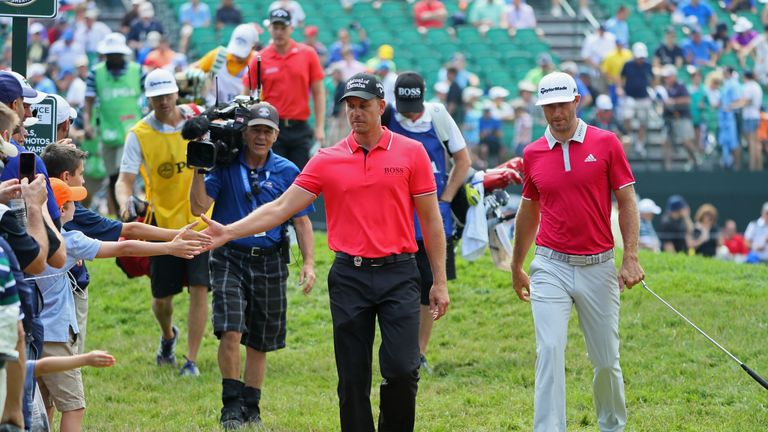 "You're not winning anything on a Thursday and a Friday, but you can put yourself in the wrong direction early days. So I'm happy with that, and I think I played some great shots out there, and maybe a few that weren't so great.
"Things weren't looking great after four or five holes, so I could have easily gone the other way, but I managed to turn things around. I hit some good shots on 15, 16 and 17, but in terms of the scoring, 18 was definitely the one.
"I hit a really good three-wood in there, and it landed perfectly just at the front edge and trickled up to three feet. Being two over at the time, it got me back to par for the round and then I gave myself plenty of chances on the front nine and I took a few of them.
"Could have been a few more birdies, but greed is a terrible thing. And it's easy to ask that of yourself when you've been on a good run and playing well that you want to make every chance. But all in all, I'm very pleased with the second round."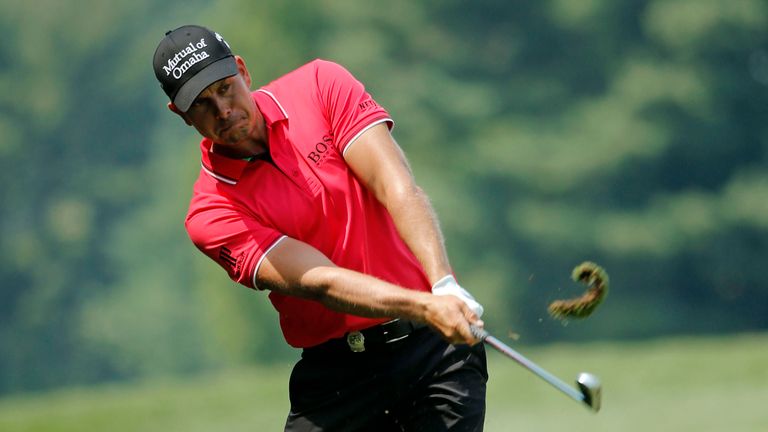 When asked if he would approach the weekend any differently to The Open, he joked: "No, I think a 63 on Sunday would work pretty well here, too!
"No, I'm going to stick to my game plan. The work I did with my caddie earlier in the week, we put a plan in place on how we think we play the course the best for myself and my game. And that's worked pretty well, so I'll just keep on plodding away and give myself plenty of chances, and hopefully take advantage of them when they arise.
"Of course my confidence level is always going to go up when you manage to accomplish what I did at Troon. You're going to feel a bit more self-confident and trusting yourself more that you can do it again if you've done it once. I can't guarantee that it's going to happen again, if I'm in a similar situation, but at least you've got the belief that you can do it."