Butch Harmon feels Phil Mickelson should have withdrawn from US Open
By Keith Jackson
Last Updated: 17/06/18 11:06pm
Phil Mickelson took his place in the field for the final round of the US Open after discussions with the USGA over whether he should have been disqualified.
Mickelson became embroiled in controversy on the 13th hole during the third round when he struck his ball while it was still moving on the green, and he was penalised two shots under Rule 14-5 which prohibits "making a stroke at a moving ball".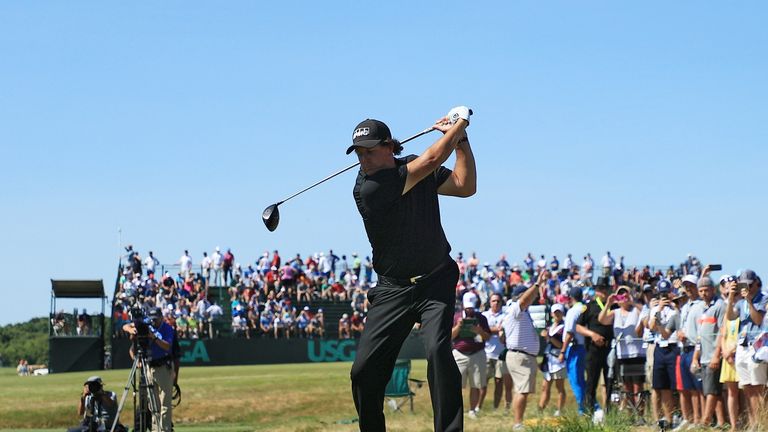 But many felt his actions were disrespectful to the game, and there were calls for Mickelson to be disqualified under Rule 1-2 as he deliberately prevented his ball from rolling off the green to gain an advantage, despite him fully accepting the two-stroke penalty.
The left-hander, who was celebrating his 48th birthday on Saturday, ended up with a sextuple-bogey 10 on his card before going on to return an 81, but he was six shots better on the 13th in the final round and raised his arms in mock celebration after holing a good putt for par.
USGA executive director Mike Davis revealed that he had been contacted by Mickelson to clarify the ruling, although he did not confirm rumours the six-time US Open runner-up had offered to withdraw.
"Phil really did want to understand how the rule operates because he didn't want to play in this championship if he should have been disqualified," Davis told a press conference at Shinnecock Hills. "That's where we clarified that Phil actually made a stroke at a moving ball, and so we have to apply that rule.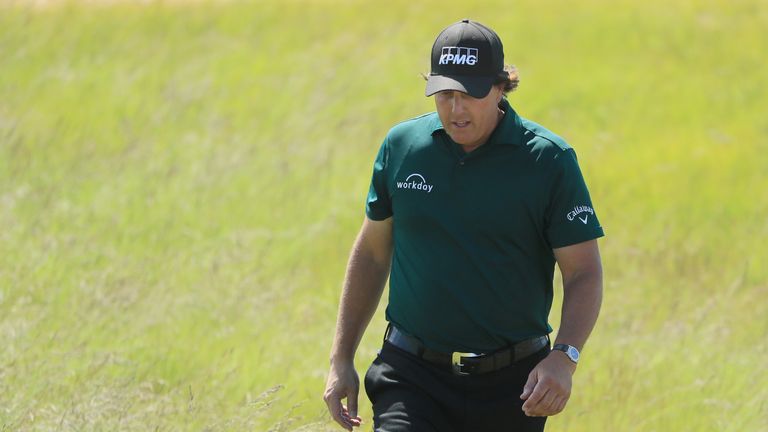 "That's different than if he had deliberately just stopped the ball or whacked it in another direction or something like that. So it's just us applying the rules.
"He was really wanting information to say 'help me understand because I've been hearing stuff in the media that maybe it's a disqualification'. I said, 'Phil, that's simply not the case'.
"I'm not going to speak for Phil, but it seemed he was very appreciative of that and said it would be helpful if the USGA clarified that just to make sure everybody understands how that rule operates."
Mickelson's former coach Butch Harmon was one of many critics who felt he should have been disqualified, telling him directly before the final round that he should have offered to withdraw.
Watch the video above to see Luke Donald and Butch Harmon discussing the fallout from the controversy, as well as Mickelson's celebrations after making a par at 13 on Sunday.