Tommy Fleetwood comes up just short at US Open after stunning 63
By Keith Jackson
Last Updated: 18/06/18 10:10am
Tommy Fleetwood left Shinnecock Hills with "so many positives" after his record-equalling final-round charge was not quite enough to land his maiden major at the US Open.
Fleetwood began the last day six strokes off the lead after he was one of many to struggle in the late-afternoon conditions on Saturday, but he stormed back up the leaderboard with a stunning 63 that set a testing target in the clubhouse at two over par.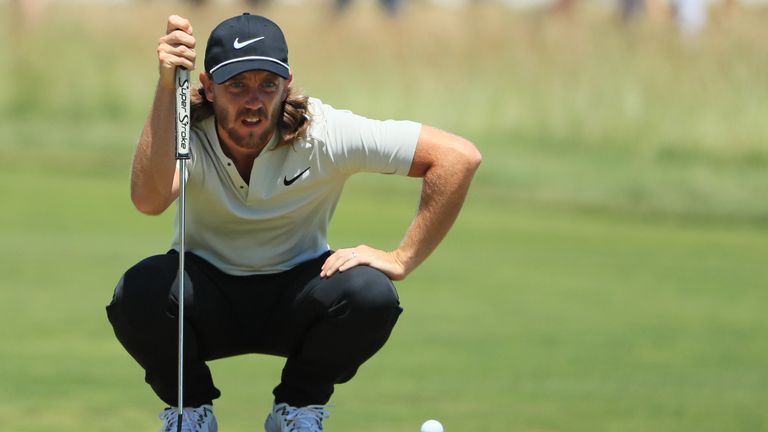 He had an eight-foot putt to become the first player in the tournament's history to shoot a 62, but he misjudged the pace and then had a lengthy wait in the clubhouse as the last two groups had not reached the turn when he holed out.
Fleetwood's missed chance at the last ultimately cost him a place in a play-off as Brooks Koepka snatched a one-stroke victory to become the first man to successfully defend the title since Curtis Strange in 1989.
"It was a great day, so many positives, so many great things," said Fleetwood after Koepka was confirmed as champion. "I had a chance to shoot in a 62 and, at the end of the day, I got within one of winning when I was so far back at the start of the day.
"So it's been a great day, and it's easy to look at it and think I was one shy, and you can be disappointed. But there are so many positives to look at and so much that you can take from it and learn from it.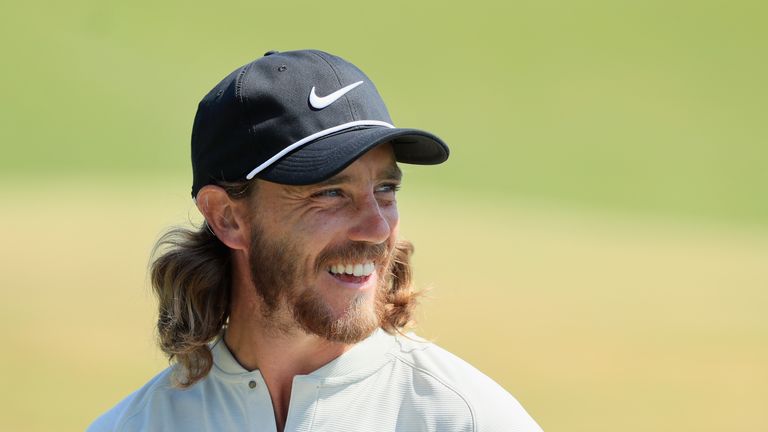 "Again, it's another major where I've ended up sort of up there at the end of the day. And it doesn't matter how you do it. If you end up there at the end of the week, it's a positive.
"The putt on 18, I actually wanted more for the 62 at the time, and then it became a thing at the tournament. Obviously, that's the putt that will play on your mind because that was the last shot you hit and that was your chance.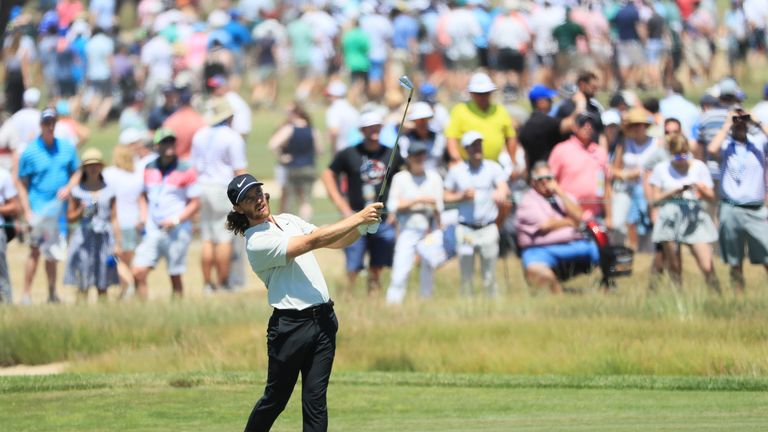 "But I missed some putts in the week, I made some putts, and your score is your score. And for me, just getting that close to winning a major again, I think that is the ultimate thing I'll take from it.
The Race to Dubai champion needed something special to trouble the late starters, and he made the ideal start when he followed an opening par by nailing a 55-foot putt for a bonus birdie at the second.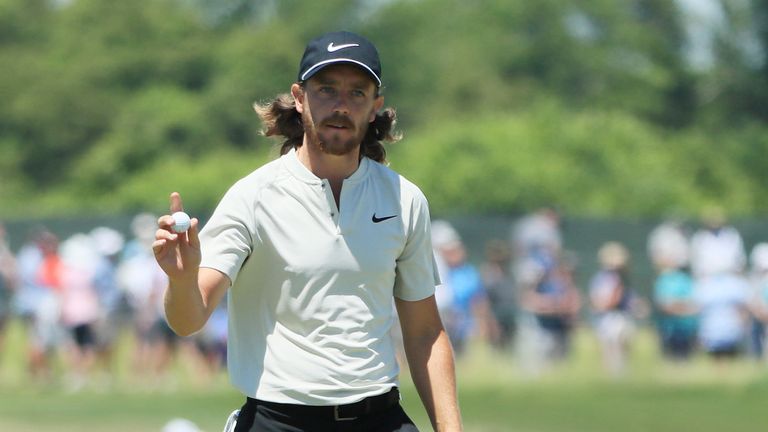 He was on target again from 20 feet at the third, and superb approaches to six and seven set up two further birdies before he came up short with his second to the ninth and was unable to get up and down to save par.
Fleetwood regrouped with two cast-iron pars and he then revived his challenge with a sparkling run of four consecutive birdies from the 12th, holing from 20 feet at 12 and 14 before extending the streak with a 30-footer which hauled him to within one of the lead.
But the 27-year-old missed a great chance to add to his tally when he under-hit his 12-foot birdie putt at the long 16th and, after another solid par at 17, he drilled a precise approach to inside 10 feet at the last and enjoyed a standing ovation from an appreciative crowd on his way to the green.
Faced with a putt for the first 62 in a US Open, and only the second 62 in major history after Branden Grace's record round at The Open last year, Fleetwood was again a little short of pace and his ball veered right of the cup over the last two feet.
"I actually hit the putt I wanted to, but it was so steep, that green, it was a bit slower than what I thought," he said. "I made great putts coming down that back nine, so it's easy to just look at 16, 18, where I had chances, because that is essentially what it comes down to. But I made so many good putts today and, to sit here with a chance, I'll take it."