Daddy Long Legs with no shoes at Meydan
Mike de Kock will race Daddy Long Legs with no shoes at Meydan on Thursday.
Last Updated: 28/01/14 11:28am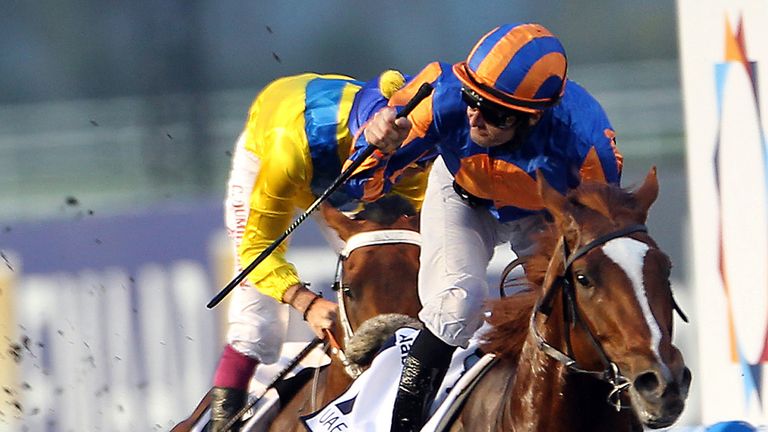 The Scat Daddy five-year-old has generally underperformed since leaving Aidan O'Brien for De Kock, his latest last-place finish at Meydan on January 23 his sixth consecutive defeat for the South African handler.
And his trainer will now race him unshod, as well as adopting different tactics, in a bid to turnaround his form.
In a statement released by the Emirates Racing Authority, it was said De Kock explained to the ERA that Daddy Long Legs 'had a tendency to cut its right foreleg when racing in plates as evidenced by its last start at Meydan on 23 January 2014.
'Different types of shoeing had been tried without success. He had worked Daddy Long Legs bare all round and this had been successful. Supporting documentation was received from Mr de Kock's farrier and veterinarian.'
As well as racing without shoes in the DUBAL Potlines Trophy (10 furlongs, turf) on Thursday, De Kock will instruct jockey Pat Cosgrave to 'if possible, ride the horse further back in the field in its race engagement at Meydan on 30th January 2014'.