Harry Herber takes key role with Al Shaqab Racing for 2014
Sheikh Joaan Al Thani's Al Shaqab Racing have appointed Harry Herbert as their new Racing Advisor.
Last Updated: 29/11/13 11:02am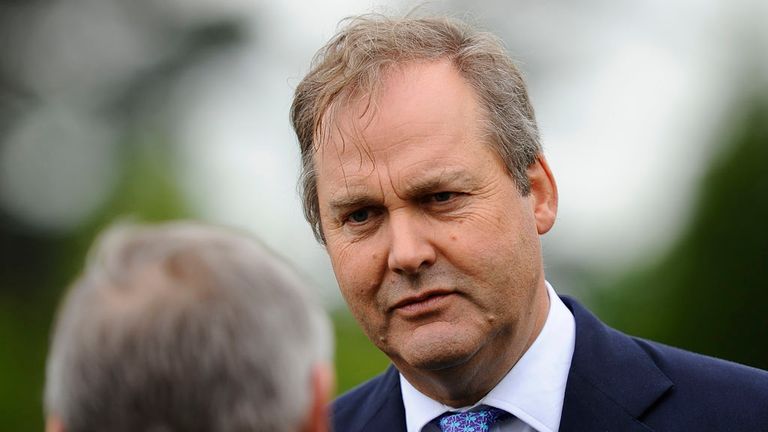 The owners enjoyed remarkable success in 2013, capped by Treve's stunning victory in the Qatar Prix de l'Arc de Triomphe, and see Herbert as a key appointment as they build for the future.
In a statement Al Shaqab Racing said: "We are delighted that Harry has joined our team as Racing Advisor to Al Shaqab Racing with immediate effect and we are very much looking forward to working with him.
"Harry is one of the most high profile figures in European racing and has enjoyed great success with his syndicate ownership company, Highclere Thoroughbred Racing, which we hope and know will continue. His years of experience will help us to fulfill our aspirations for Al Shaqab Racing internationally and to achieve our goals and objectives in the sport."
Al Shaqab Racing started in 2011 with Arabian racing and achieved multiple Group One wins including the Khalia Classic two years in a row.
It has now evolved into thoroughbreds, winning major Group One races like the Sussex Stakes at Goodwood, The Queen Elizabeth II Stakes at Ascot and of course the Qatar Airways Prix de l'Arc de Triomphe.
Al Shaqab Racing continued: "We have a long term vision in terms of our breeding program and we purchase our thoroughbreds very carefully in order to try to achieve our desire to be one of the leading forces in thoroughbred racing.
"We take advice from many experienced people, both Qataris & non Qataris, which we are proud of. There has been much speculation about purchase prices that is simply not true which is frustrating."
Herbert said "I am extremely honoured and excited to be invited by HE Sheikh Joaan to be his Racing Advisor. Sheikh Joaan has ambitious plans for Al Shaqab Racing and therefore to play a significant role within the organisation provides me with a very special opportunity within the thoroughbred industry."
Al Shaqab Racing will be based where Herbert currently works in West Woodhay, Berkshire, next door to Highclere Thoroughbred Racing, but will have its own employees.