Sectional timing for Lingfield
Lingfield will see sectional timing transmitted as part of the enhancements for the All-Weather Championships.
Last Updated: 10/02/14 4:45pm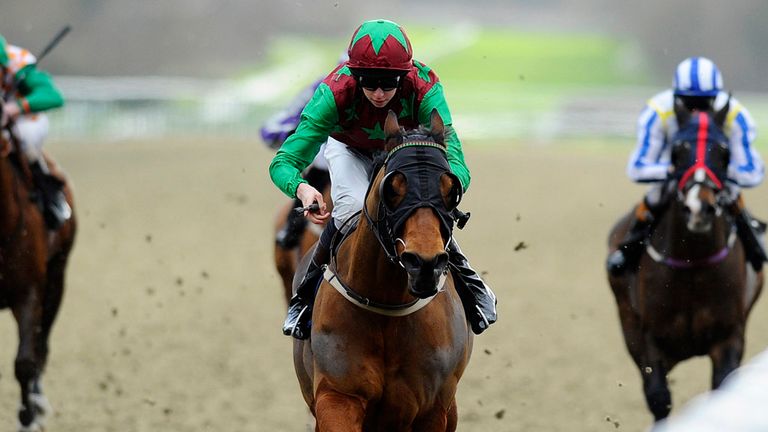 Coverage will encompass all fixtures at the Surrey venue up to and including the finals day on Good Friday, April 18.
ARC director of racing Jim Allen said: "Sectional timing is something we have been keen to introduce, principally at our all-weather tracks, given the consistent nature of the going in comparison to racing on turf.
"We have chosen TurfTrax as it is the only system in the UK that offers both sectional timing and positioning. Sectional timing is used widely in many parts of the world and the positioning element will help to enhance the customer experience."
TurfTrax has previously tested the system at Lingfield in the early stages of its development.
TurfTrax managing director Mike Maher said: "We are extremely pleased to be re-installing on one of the ARC racecourses and we look forward to enhancing the race day experience at Lingfield Park and making a valuable contribution to the At The Races output.
"Lingfield Park provided us with an excellent venue in the early stages of development and beyond. Between 2006 and 2008 we tracked horses in more than 3,000 races on the all-weather and the majority of those were at ARC venues."
Lingfield clerk of the course Neil Mackenzie Ross feels it is an innovation that will be welcomed by racing fans.
He said: "It's been something that ARC has been keen to get under way. We start on Wednesday through to April 18th Good Friday.
"We understand that plenty of customers and people out there are also keen to see it.
"This is a trial for now, but the information will be made available for everybody to be able to access."