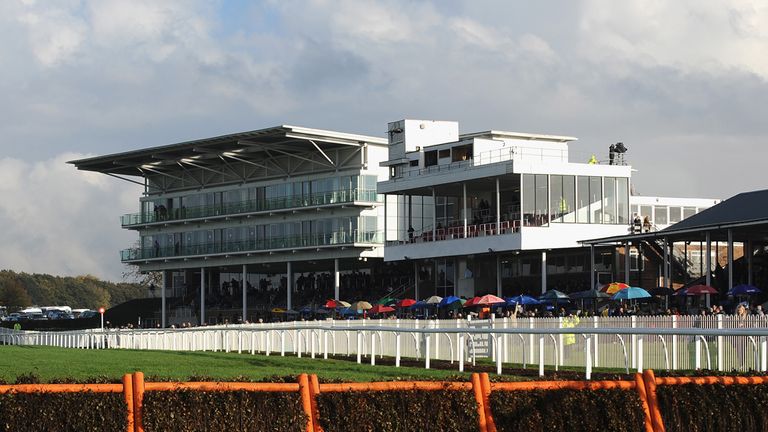 Wetherby is looking into the possibility of staging summer Flat racing in an attempt to make more use of the course and the facilities throughout the year.
A Flat racing trial is being organised some time in June with a provisional fixture pencilled in for next April to possibly replace the jumps meeting rescheduled this year due to a revamp of the National Hunt season.
Should the trial be successful and Flat racing approved, then Yorkshire's sole jumps-only venue could be staging several fixtures on the level during the summer months in the future.
"We are looking at it and having a trial in June, but we are from being concerned about where National Hunt racing will be in 25 years," said clerk of the course Jonjo Sanderson.
"As a business, we are constantly trying to grow our business and attract new customers. To do that as a racecourse you need to have more racing fixtures and how many more racing fixtures could Wetherby stage during the winter? Probably not that many so you look at the summer end.
"We've got a wonderful track here, which we believe would be fantastic for Flat racing, and if we are to acquire new fixtures in our close season which is June, July and August, then Flat racing is really the route we want to go down and not summer jumping.
"Obviously we've got some fantastic facilities here as well which are not being used in the summer. That is fundamentally the reason we are looking at it. We've looked at it before and have now come to progress that further.
"The British Horseracing Authority came to us last year and told us we had to move off our Sunday at the end of April. In fairness to them, when I mooted the idea they were very accommodating and I floated the idea of Flat racing here.
"They said yes, provisionally they said we could have our Sunday back for that at the end of the month and provisionally allocate us a Flat fixture in 2015. Of course, we have to satisfy the necessary racecourse department regulations.
"We need to make sure the course is right for Flat racing, so at the end of this current National Hunt season we will stage this Flat trial in June on a date yet to be decided. We hope things go well on that day and we can move to the next stage. It's very much an experiment from Wetherby's perspective. It's about moving forward."
Sanderson has already secured the help of a number of trainers and Wetherby plan to trial a variety of distances.
"I'd have had a chat with a few trainers who are more than happy to bring some horses down for the trial," said Sanderson.
"We'll gallop some over a shorter distance. We won't have a five-furlong straight. It's more five and a half furlongs round the bend, starting in the back corner.
"We'll gallop some over a mile, a mile and a quarter and some over a longer distance over the full circuit and see how the bends are at both ends of the straight and make sure everything is OK.
"We had the track surveyed this week and all seems well, but until you put these things into practice you don't know. That is what a trial is all about.
"The starts will be surveyed as part of this process. I think five and a half furlongs is one distance we could race over, six would probably be too tight, so we might have seven and eight furlongs, 10, then a mile and five or six, two miles and two and a half miles.
"That is the range we might look at, but what the programme potentially will be, we don't know yet. We've got a lot of things to overcome before we get that far.
"This is very much about supplementing what we do now and not changing what we do now.
"Jumps racing will at the forefront of Wetherby's mind for years and years to come. This will only be an addition to that."