Klitschko vs Fury: Wladimir Klitschko can win on points or by KO, says Dillian Whyte
Last Updated: 25/11/15 4:39pm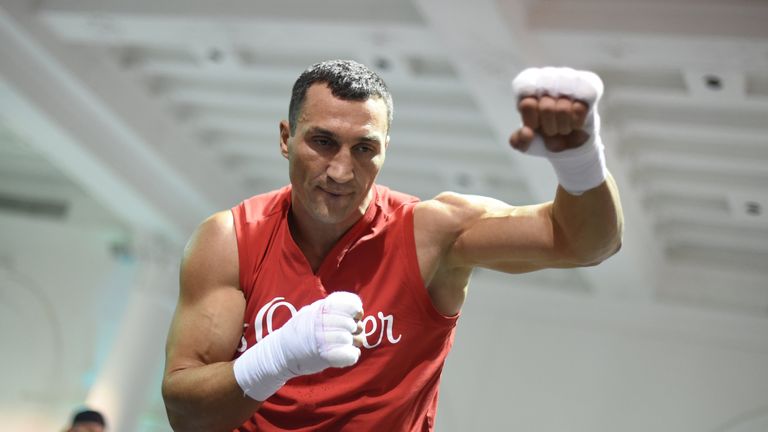 Wladimir Klitschko can choose to defeat Tyson Fury in a number of ways, said heavyweight prospect Dillian Whyte.
The world heavyweight champion has proved his ability to dominate over the distance yet 53 of his 64 wins have come via knockout so Fury must be wary of a dual threat when they meet on Saturday, live on Sky Sports Box Office.
Whyte, who fights Anthony Joshua on December 12 on Sky Sports Box Office, is a regular training partner at Klitschko's Austria camp and he appreciates the long-time champion's various methods to win a fight.
"The thing about Wlad is that if he has to jab his way to a 12-round decision, he will. If he can get the knockout, he will," Whyte told Sky Sports.
"Tyson wants to show the world that he's the best heavyweight on the planet and the best way to do that is to beat a man of Klitschko's stature.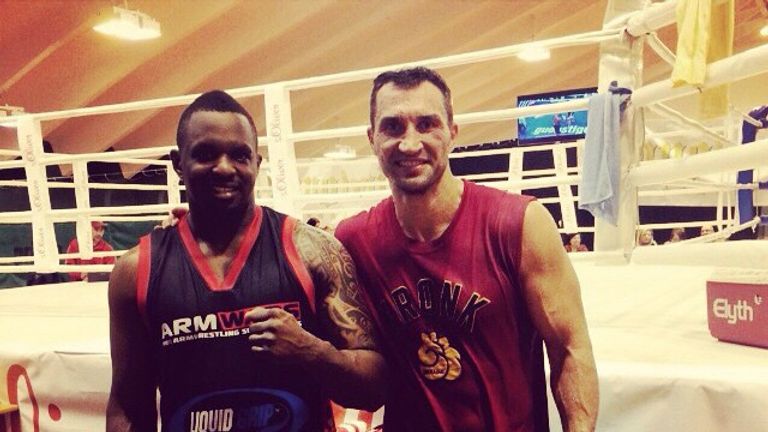 "Then, what would that say about him? It's a very hard fight.
"It's going to be a good fight. Whenever Fury is in the building it's an entertaining fight. You never know what Tyson will do - he might start singing before, he might start singing after."
Whyte (16-0) has also spent time sparring with fellow undefeated puncher Fury (24-0) and wants the challenger to come out guns blazing.
The London up-and-comer is hesitant to pick a winner between his two training partners but believes Fury can force Klitschko into a brawl.
"I'm sure Tyson is going to be on him - I hope Tyson makes a fight of it," Whyte said.
"I hope he gives Wlad some test or threat that we haven't seen for a while. But it's an uphill struggle, isn't it? On both men's sides, it's an uphill struggle. You can't say 'Tyson wins' or 'Wlad wins'.
"You'll see two of the best heavyweights in the world going at it."
Wladimir Klitschko v Tyson Fury, exclusively live on Sky Sports Box Office on November 28, is now available to order via the phone and online.