Klitschko vs Fury: Preview of world title clash between Wladimir Klitschko and Tyson Fury
Last Updated: 28/11/15 10:21pm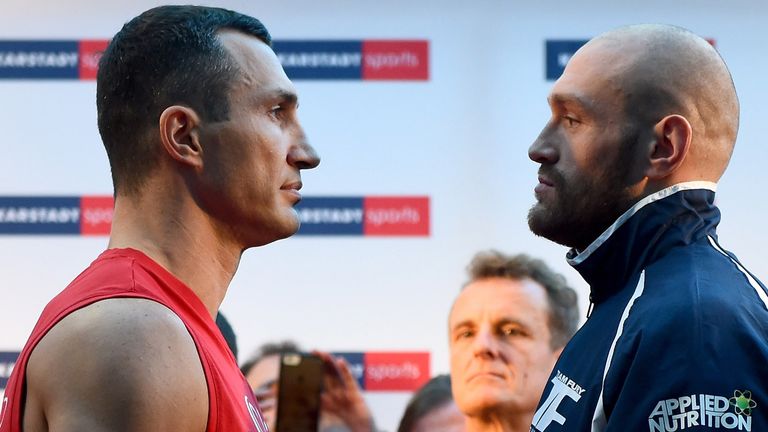 Your one-stop preview of Saturday's world heavyweight title clash between Wladimir Klitschko and Tyson Fury.
Background
It's finally here. After three eliminators and one postponement, Tyson Fury finally has his shot at WBA Super, WBO and IBF world champion Wladimir Klitschko - exclusively live on Sky Sports Box Office.
Fury has provided relentless entertainment in the build-up to this fight but as fight week progressed, the Mancunian challenger's demeanour was at times uncharacteristically stern. Klitschko, needless to say, retained his customary cool throughout.
As the fight looms, those backing the underdog have pointed to bouts such as Sonny Liston v Cassius Clay, Muhammad Ali v Leon Spinks and Mike Tyson v Buster Douglas but the truth is, nobody has any idea what is going to happen when the first bell goes. Perhaps not even Fury.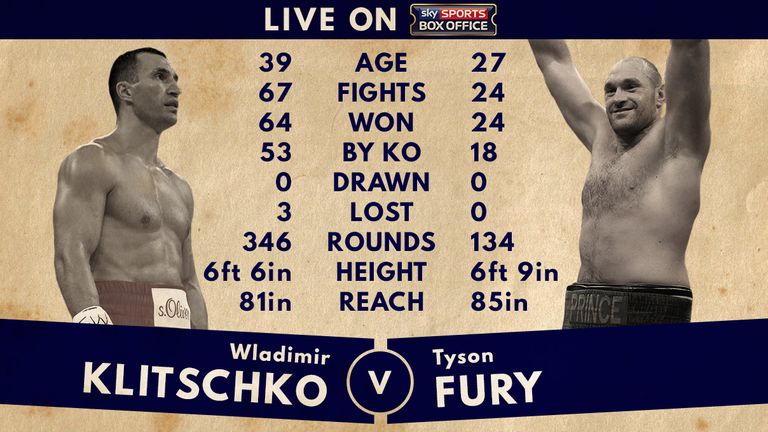 What the fighters say
What other fighters say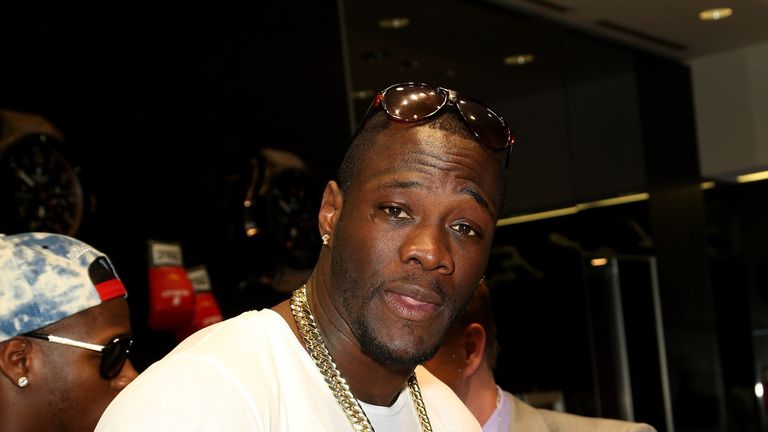 I can see a new champion arriving, but again it's all going to depend on what mentality and what dog they bring with them to that fight, that night. That's what it's going to boil down to.
Deontay Wilder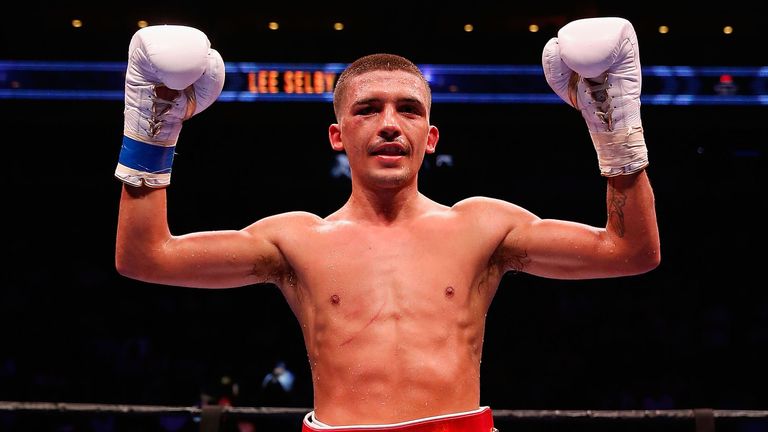 I know it's out in Germany and that won't make it easy, but one thing I can't see is Fury knocking Klitschko out. If it ends in a knockout, it will be Klitschko, but if it goes to points, it's Fury.
Lee Selby
What the experts say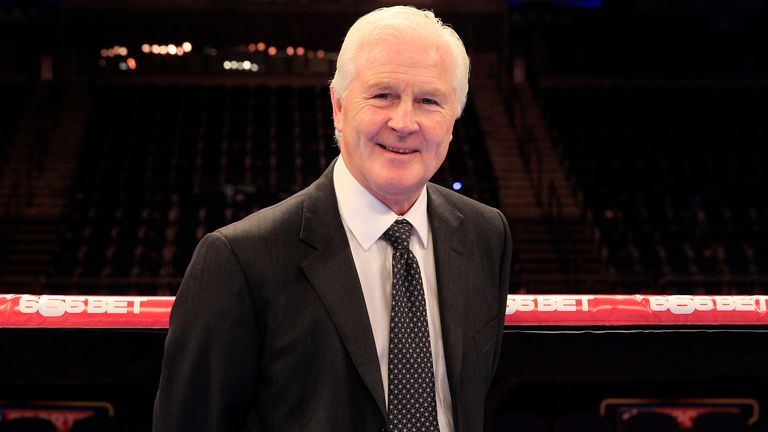 I will stick with Klitschko, taking it on points because of his history. He uses a jab the way a jab should be used. Klitschko is head and shoulders above everybody.
Jim Watt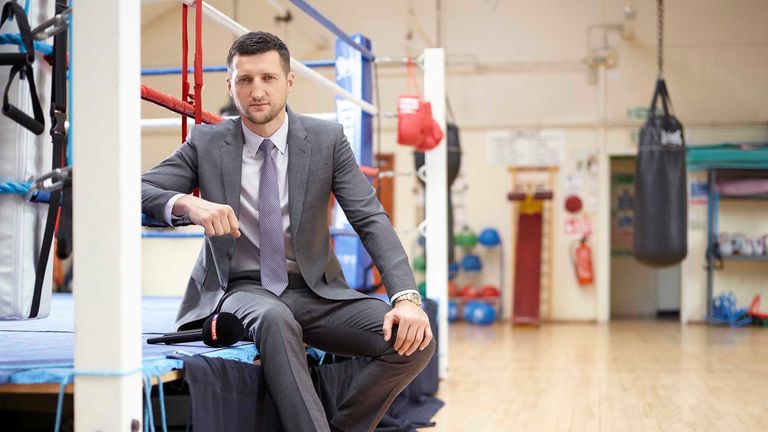 I am sure Fury will put the nut on him, land the odd low blow, anything he can to try and draw Klitschko into a fight and nick the win. I can see Klitschko taking it on points but I have a feeling it's going to be an exciting fight
Carl Froch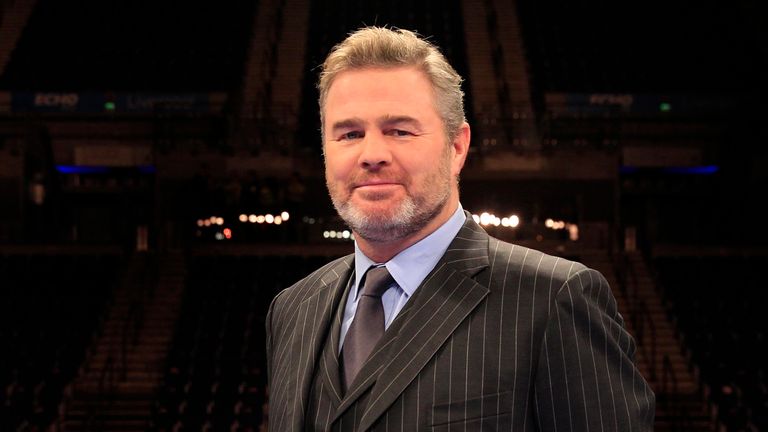 We've got something different here in Fury but if the challenger lets Klitschko get his jab and counter-punches going, Klitschko wins by stoppage.
Glenn McCrory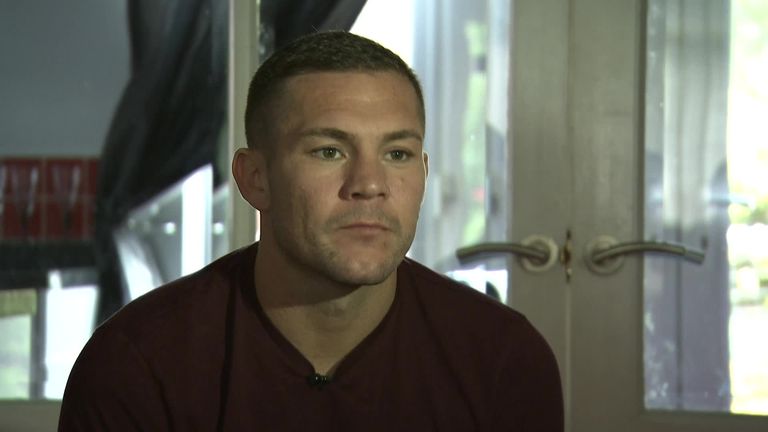 It's not impossible and I think Fury will do himself great credit on the night. I think Fury will do well at the start and it'll be awkward but I think Klitschko will get a late stoppage.
Jamie Moore
What the celebrities say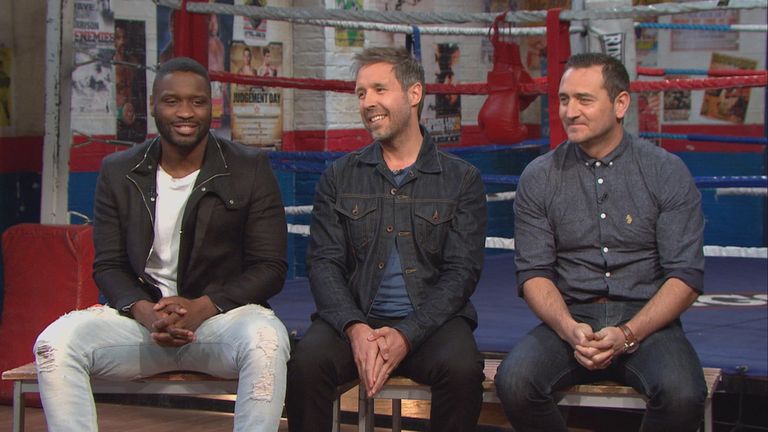 Tyson has to stay switched on every second of every round. My heart says Tyson, and that's what I'm going with: Tyson by decision. To get that in Germany, he has to be prolific.
Paddy Considine (C)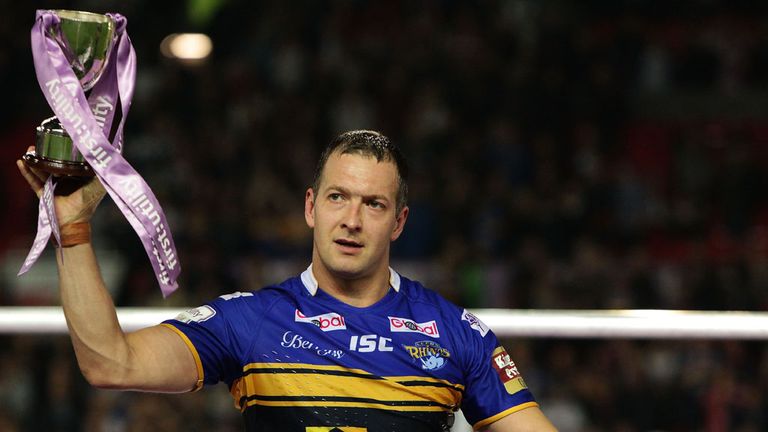 Klitschko is very defensive and I fancy Fury to go on the attack. Klitschko is an unbelievable champion but Fury has age on his side. I'm hoping he can get the win and I'm going for Fury on points.
Danny McGuire
The weigh-in
Wladimir Klitschko: 17st 7lbs
Tyson Fury: 17st 8lbs
The time draws near...
Wladimir Klitschko vs Tyson Fury, exclusively live on Sky Sports Box Office on Saturday, is now available to order via your Sky remote and online.