Klitschko vs Fury: Tyson Fury was raised by a boxer but kept away from fighting
By James Dielhenn
Last Updated: 27/11/15 10:32am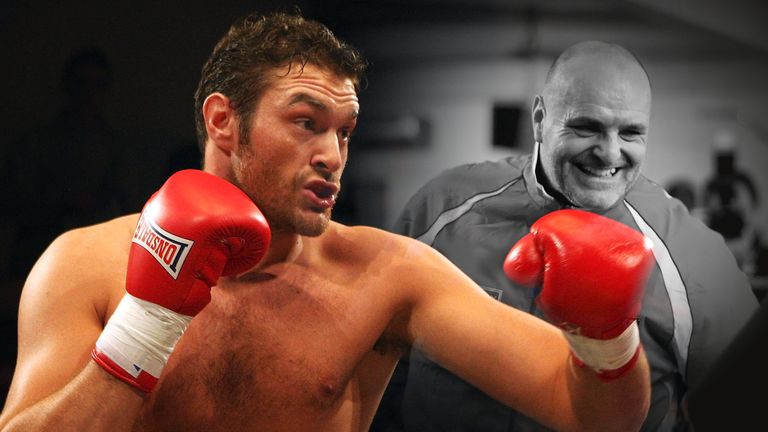 Tyson Fury's world title challenge has been built on his decision to only fight in the boxing ring, his father explains.
The undefeated 6ft 9in Mancunian has travelled to Dusseldorf to fight the legendary Wladimir Klitschko for the IBF, WBA Super and WBO heavyweight belts - live on Sky Sports Box Office this Saturday - taking the heritage of two centuries of fighting ancestors with him.
John Fury, the boxer's father whose own fighting past is obvious from his fearsome demeanour and a stare that makes him stand out in a room full of hardmen, has confirmed that he will be in the challenger's corner on the night. He explained how his son has arrived on this grand stage after refusing to fight anywhere except the ring.
"I steered Tyson away from all that, because he's better than it," John told Sky Sports.
"The real men fight in the ring. If someone insults a family, it's shirts off. Even today that's the case. But that's not the way forward for Tyson."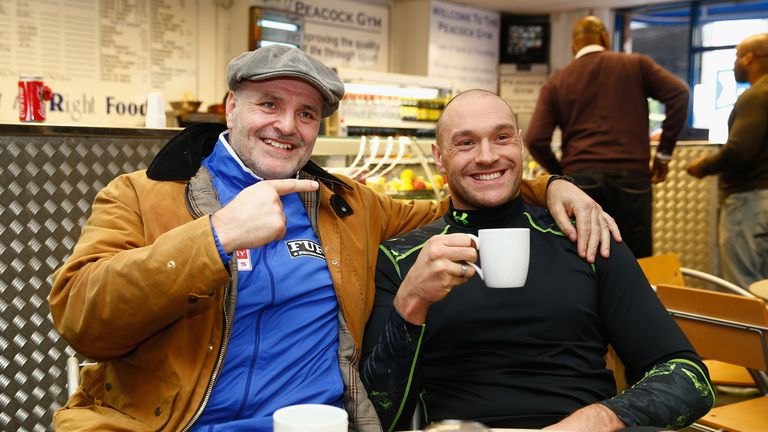 It was from the sofa, in front of the television, that young Tyson's route to fighting Klitschko began as he found a video collection of his father's boxing career.
From there, John explains, it was a quick process which saw the latest fighting Fury becoming the best of the lot.
"He was nine years old," said John. "He was a fat kid who loved beef burgers but he loved boxing.
"I made him put the gloves on and, wherever he got it from, he had natural movements. The next thing I knew, a man from the amateur gym told me he was the best thing since sliced bread. He was 14 and 6ft 5in."
John Fury's boxing stats
Record: 8-4-1
Years active: 1987-1995
Division: Heavyweight
Stance: Orthodox
Such a towering physique coupled with a growing love of boxing made it unlikely that the teenage Tyson would have ever fallen victim to jibes from quick-witted peers, particularly with father John looming over his every move.
John believes that Tyson's path to Saturday night's world heavyweight championship fight began when he convinced his young son never to engage in chest-beating antics unless it was under Queensberry Rules.
"I've had 200 years of knowledge passed down to me from travelling people," John said. "My father would say to me, 'Listen to your father and you won't go far wrong'.
"The heritage goes back 200 years, if not more. My grandfather fought Len Harvey for the British title in the days they boxed 15 rounds!
"I never speak to my children unless I know I'm right. Me and Tyson have long heart-to-hearts, we're under no illusions what we've got to do in this fight."
Tyson Fury's boxing stats
Record: 24-0 (18 KOs)
Years active: 2008-present
Division: Heavyweight
Height; 6'9'' Reach: 85''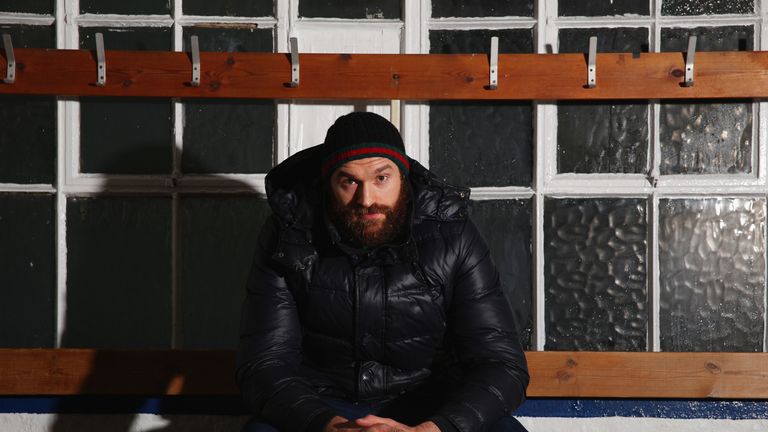 Tyson may not have got into a fight until his first day of regulated sparring but his father foresaw this world title bout against Klitschko on the day his son was born.
On August 12, 1988, John named his son after his favourite fighter - "I liked Mike Tyson because he was a real man, he was mixed up" - and the American icon has been intertwined with Tyson Fury's life ever since.
"I'm a big believer in destiny," John said ominously, his voice growling to the extent where Sky Sports dare not interrupt.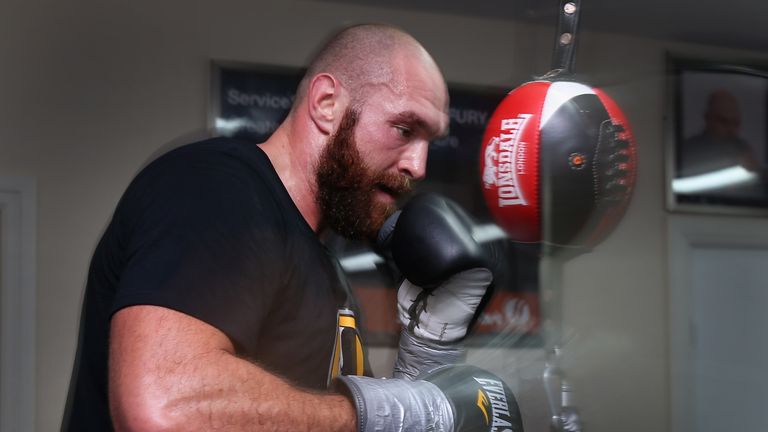 "I've got other sons and I could have named any of them Tyson. I named him because he was a weakling when he was born. The doctor said, 'He'll never be big like you'.
"I said, 'I'm naming him after the heavyweight champion of the world because he'll be seven-foot tall and be the champion himself'.
"Twenty-seven years later we're banging on the door so how's that for a prediction?"
Wladimir Klitschko vs Tyson Fury, exclusively live on Sky Sports Box Office on Saturday, is now available to order via your Sky remote and online.