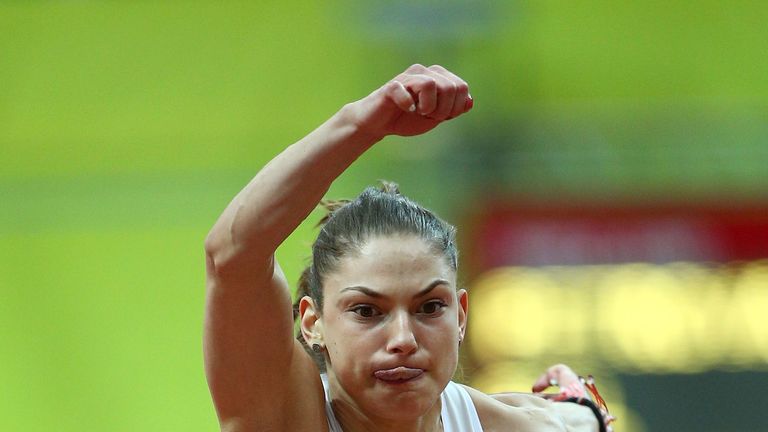 European indoor triple jump silver medallist Gabriela Petrova has tested positive for the recently banned meldonium.
Petrova won a silver medal in the triple jump at the European Indoor Championships in March 2015 in Prague and was named Sports Person of Bulgaria the same year.
"Gabriela Petrova tested positive for meldonium during an out of competition test," the 23-year-old's manager Venitsa Atanasova said on Sunday.
However, Petrova has denied any wrongdoing, saying on Monday: "I have not violated, in any way, the anti-doping rules and I can move on with my head held high.
"I stopped taking this medication in September. I haven't touched it in 2016."
The test was conducted in Bulgaria on February 6 and Atanasova said Petrova had been taking the substance in 2015, before it was placed on the banned list.
The former European U23 champion went on to finish fourth in the outdoor world championships in Beijing last summer when she produced a personal best of 14.66m in the final, won by Colombia's Caterine Ibarguen.
Meldonium was propelled into the headlines earlier this month after Russian tennis star Maria Sharapova announced she had tested positive for the drug at the Australian Open in January.
The World Anti-Doping Authority said on Thursday it had recorded 123 meldonium cases since the ban came into force, across a number of sports.