Jose Altuve and Giancarlo Stanton pick up MVP awards
By Sky Sports News
Last Updated: 17/11/17 7:24am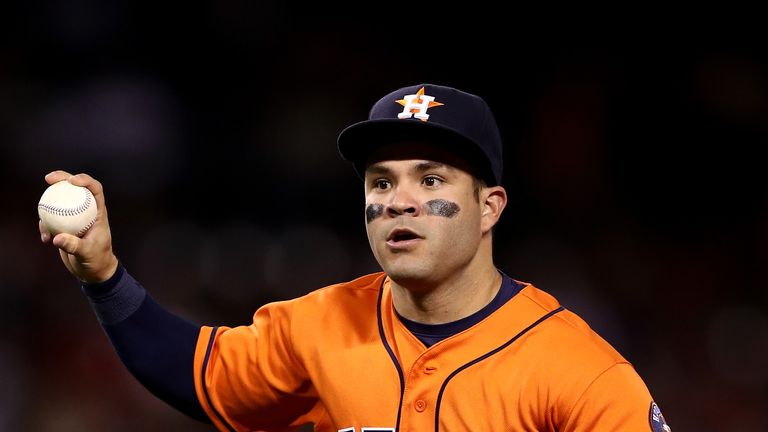 Jose Altuve, of the World Series champions Houston Astros, won the American League MVP award on Thursday while Miami Marlins' big-hitter Giancarlo Stanton claimed the National League honour.
Altuve, 27, led the league in batting average and had 204 hits during a campaign that saw the Astros win their first world championship in the franchise's 55-year history.
The nimble second baseman beat New York Yankees' outfielder Aaron Judge, who hit 52 home runs in his first full season in the league.
The 25-year-old Judge won the AL Rookie of the Year award earlier in the week by unanimous vote.
Altuve is just the fifth American League second baseman to win the MVP, which has been awarded only 11 times to a second baseman. No position has had fewer MVP winners.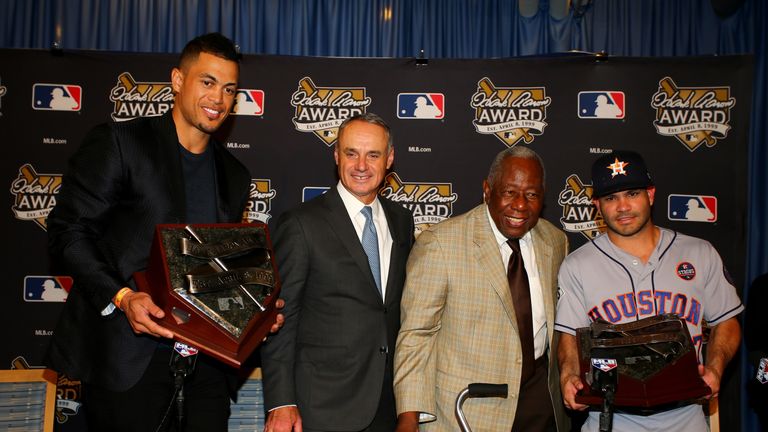 Miami Marlins' right fielder Stanton narrowly defeated Cincinnati Reds' Joey Votto for the NL award.
The 28-year-old Stanton received 302 votes, just two more than Votto in the fourth-closest MVP ballot of all-time.
Stanton hit 59 home runs and 132 RBIs and posted a batting percentage of .631.