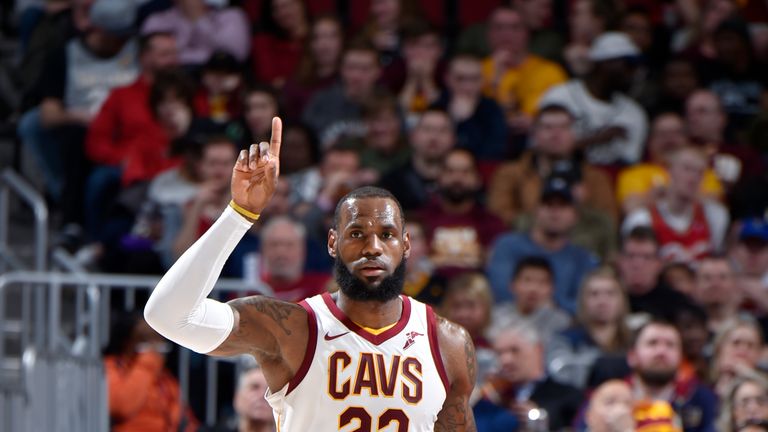 LeBron James has slam-dunked his way to a record 867th consecutive regular-season game with at least 10 points, surpassing Michael Jordan.
James' first-quarter dunk for the Cleveland Cavaliers in their 107-102 win over the New Orleans Pelicans in the NBA on Friday night saw him break Jordan's all-time record.
The home crowd at the Quicken Loans Arena gave James a raucous standing ovation as he saluted the fans and handed the game ball to a staff member to take to the locker room.
"Any time I'm in the same group as the greats of this game, that's very humbling knowing where I come from," James told ESPN after the game.
"I grew up 30 minutes south of here (Akron, Ohio), where statistics were not for us, and not for me. So for me to continue to be an inspiration to the youth and be able to do what I do on the floor, it means a lot for me in that sense."
James tied the record on Wednesday against the Jordan-owned Charlotte Hornets.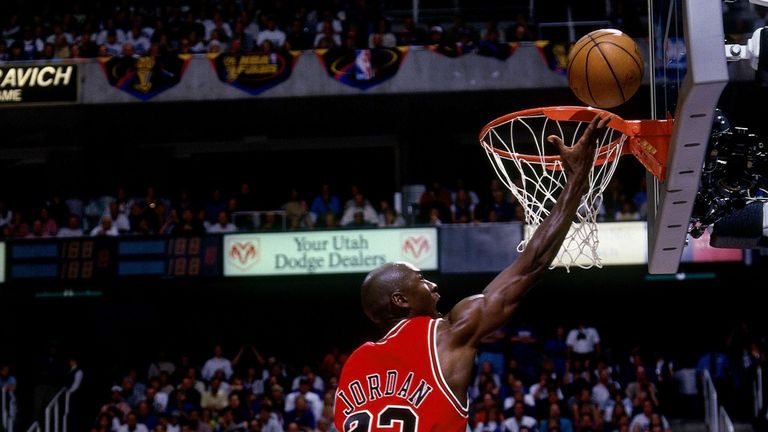 Jordan's streak spanned from March 25, 1986, during his second season in the league, to December 26, 2001, which was 26 games into his first season with the Washington Wizards after spending the previous three years in retirement.
It came to an end with Jordan scoring six points in 25 minutes on 2-for-10 shooting in a 27-point loss to the Indiana Pacers.
The last time James failed to score at least 10 points in a game was January 5, 2007, when he had eight points in 43 minutes on 3-for-13 shooting against the Milwaukee Bucks.
Now a 15-year veteran, he was in his fourth NBA season at the time.
James has twice kept his streak alive with exactly 10 points, once in October 2007 and once this past January.
During his streak, James has twice scored fewer than 10 points in a playoff game, both times with the Miami Heat. He tallied eight points in Game 4 of the NBA Finals in 2011 and seven in Game 5 of the Eastern Conference finals in 2014.
Jordan never finished a playoff game with fewer than 10 points.