Jack Bateson on the graft and reward of being a pro boxer
By Mark Ashenden
Last Updated: 27/05/18 4:05pm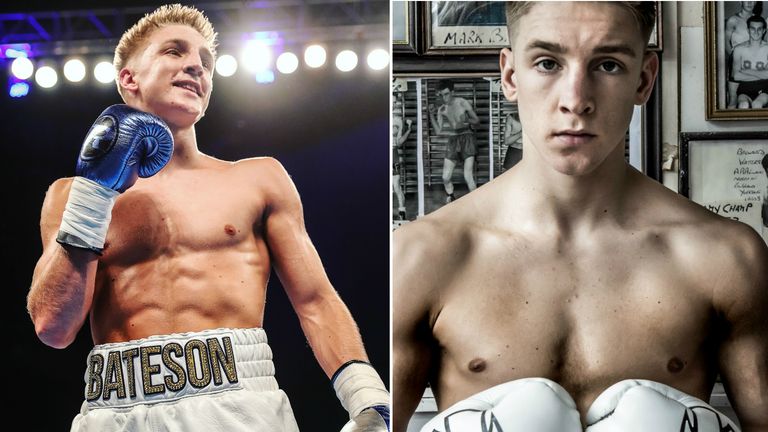 A sixth pro fight in eight months awaits Jack Bateson in his beloved Leeds.
A constantly bruised body, pounding the road on early morning jogs and late night gym sessions won't be everybody's idea of a happy job.
The 23-year-old reflects on why he's smiling again in the ring, his undiminished global dreams and how being a Sky Sports Scholar helped shaped his journey...
---
"It's five out of five now and I'm loving life as a pro. I'm learning every day, training with my team who take me all over the country to spar with top level experienced pros.
I'm mixing it with some top kids and my Uncle Martin (my head coach) has brought me on leaps and bounds.
When I first started boxing my Dad and my uncle trained me and were the main reason for my success as an amateur before I made the GB Boxing podium squad full-time.
So it's great working back with them again. I'm learning more and more about the pro game and what works best for myself. My time as an amateur on the GB squad taught me so much about myself and the sport.
Moving to the pro ranks has given me so much valuable experience to build on.
Being a pro is far from glamorous. I turned pro in September and the longest break I've had is a 10-day holiday over Christmas and even then I had to train!
It's hard work. Five pro fights in eight months hasn't given me much time to rest. It's a lot of early mornings on the road and late nights in the gym, missing out on good times with family and friends but when Fight Night comes it's all worth it.
It's very rewarding because I fight at home in front of all my loyal fans in Leeds and make a night of each fight. As an amateur I fought in other countries with my GB team-mates as my only support, competing in small sports halls with a few locals in the crowd.
The build-up to these pro fights is not pretty. Some days I really don't want to get out of bed and train. My body is sore and aching but it has to be done and I want to succeed in this sport eventually winning major titles, so sacrifices have to be made!
Hopefully, the glamour and five-star hotels will eventually come one day, but I haven't seen any yet!
Boxing is my job but I love what I do and feel I'm very lucky to focus on it full-time with no distractions. Many of my training partners are pros but still have jobs and come straight to the gym from work.
That must be very hard and I respect all those fighters. I'm lucky to do it full-time so I have to make sure I train extra hard and do those extra sessions to give me the upper hand on the night I get in the ring.

I've no regrets about going pro. It was the right time for me to turn over and I've got an amazing team and I've never been happier. I was losing motivation as an amateur and needed something new and exciting to bring my love back to the game.

Being a Sky Sports Scholar was one of the best things that has ever happened to me. I had the best guidance under the Sky team, allowing me to access to the best training facilities, use the best equipment and work with some of the most knowledgeable people, not just in boxing but within sport which improved me as an athlete and individual.
Johnny Nelson was my Scholar mentor for four years and was always on the other end of the phone for advice. For him to share his experiences and be able to relate to how I felt at certain times gave me hope and belief, It always kept me going!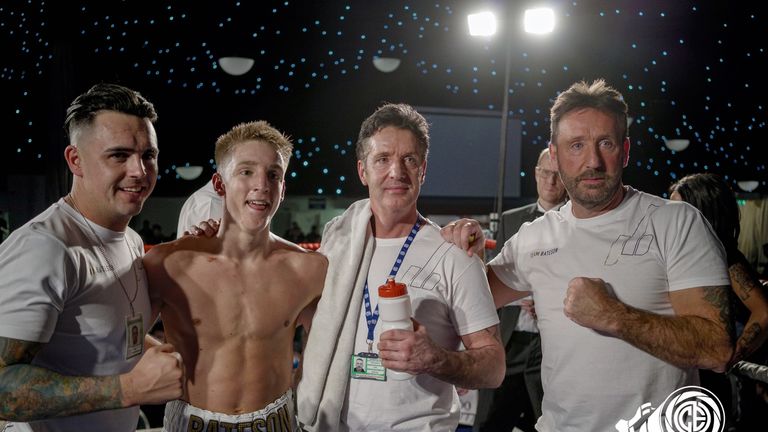 I knew Johnny had been through the hard times and eventually came out on top with hard work and perseverance so I know I will too.

Everything I learnt as a Scholar will stick with me for the rest of my life and has sculpted me into the person and athlete I am now, so I'll always be thankful.

And so onto my sixth pro fight. I'm hoping for a summer holiday as it's been a hectic start to my career and I'm due a break but I have to earn it and get the job done first.

I hope to fight again around September, looking to climb the Super Bantamweight rankings!"