Andy Schleck announces retirement aged 29 due knee injury sustained at Tour de France
Last Updated: 10/10/14 8:29am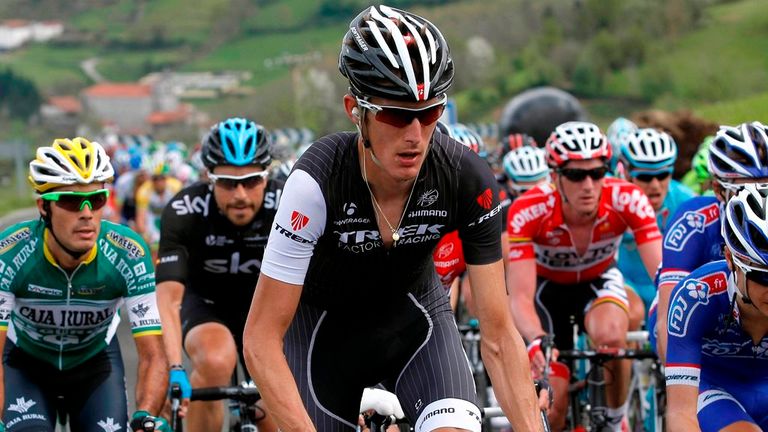 Andy Schleck has announced his retirement from cycling at the age of 29 because of a knee problem.
The Luxembourg rider, who was with the Trek Factory Racing team, won the 2010 Tour de France when Alberto Contador was stripped of the title for an anti-doping infringement.
Schleck went on to finish second in the 2011 Tour, repeating his 2009 result, but his career has been on a downward spiral since, with no victories and barely a top-10 finish.
But it was the 2014 Tour that brought a premature end to Schleck's career, with a crash on stage three from Cambridge to London leaving him with a serious knee injury he has been unable to overcome.
Disappointed
"I'm obviously disappointed to end my career like this," Schleck said in a Trek Factory Racing team statement.
"Cycling has been my life for many years and I will need time to figure out what I'd like to do next. I'm excited to find out what lies ahead.
I would have liked to keep on fighting but my knee just doesn't allow it.
Andy Schleck
"I would have liked to keep on fighting but my knee just doesn't allow it. Since my crash in the UK there has hardly been any progress. While the ligaments have healed, the damaged cartilage is another story.
"I have been working hard on rehabbing the knee but came to the hard realisation that at the risk of irreversibly injuring it, this is the best course of action."
Family
Trek vice president Joe Vadeboncoeur added: "It has always been more about family than anything else at Trek, and so it is with Andy. On top of that, Andy is one of the most talented cyclists of all time. 
"Many of my best days as a cycling fan have been while watching Andy race. We have celebrated the great days and endured the difficult ones alongside him. I know great things are ahead for Andy. He will always have friends and a family at Trek."
Schleck's brother Frank will continue to ride for Trek Factory Racing in 2015 after signing a two-year contract extension.