Ten weightlifters, including great Ilya Ilyin, return positive tests from London 2012
By Reuters
Last Updated: 15/06/16 11:57pm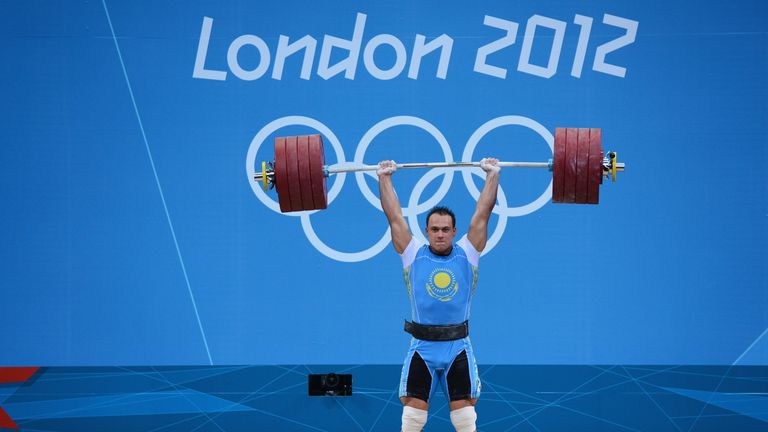 Weightlifting great Ilya Ilyin of Kazakhstan is among 10 competitors to have tested positive for performance-enhancing drugs at London 2012.
Four Olympic champions from Kazakhstan were caught after their samples from four summers ago were retested by the World Anti-Doping Agency (WADA). 
Ilyin, the men's 94kg gold medallist, and three women champions - Zulfiya Chinshanlo (53kg), Maiya Maneza (63kg) and Svetlana Podobedova (75kg) - failed tests according to the International Weightlifting Federation (IWF).
The 10 lifters, including seven London medallists in total and a current world champion, most of whom were expected to be medal contenders in Rio this summer, have all been provisionally suspended, the IWF said.
Double Olympic champion Ilyin, 28, is to weightlifting what Usain Bolt is to athletics - he has nearly 400,000 followers on social media and has been named male weightlifter of the year four times.
A winner of the sport's leading accolade in 2005, 2006, 2014 and 2015, four-time world champion Ilyin is a national hero and also a personal friend of Kazakhstan President Nursultan Nazarbayev.
His victory in London followed his triumph in Beijing in 2008. A multiple world record holder, he was confident of winning a third gold, at 105kg, in Rio.
Ilyin, who turned vegetarian and took a break from competition after London, set his latest world records at the President's Cup in Moscow in December. He had never failed a test before.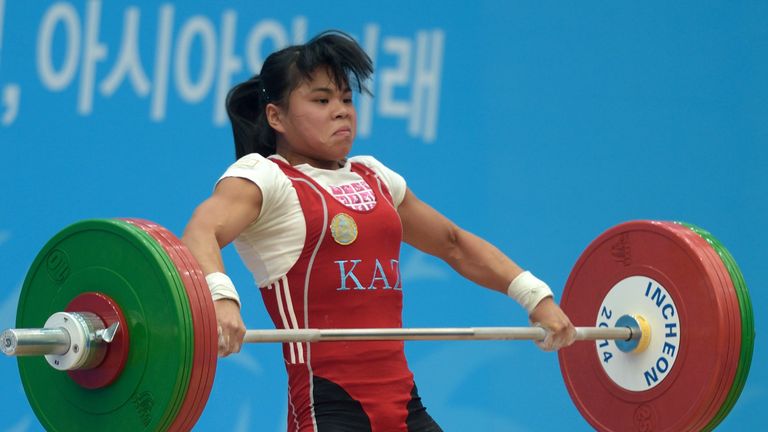 Of the Kazakh women gold medallists, Chinshanlo, in 2012, and Podobedova, 2010, are both former IWF female weightlifters of the year.
The other 2012 medallists who tested positive were Russian men's 85kg silver medallist Apti Aukhadov and two women's bronze medallists, Ukrainian Yuliya Kalina (58kg) and Belarus's Maryna Shkermankova (69kg).
The reigning women's 58kg world champion Boyanka Kostova, a Bulgarian who now competes for Azerbaijan and finished fifth in London, was also among the positive tests.
Two other athletes from Belarus failed tests - Yauheni Zharnasek (ninth in the men's +105kg) and Dzina Sazanavets (fourth in the women's 69kg).
All four of Kazakhstan's gold medallists in London are now set to be stripped of their titles.