Three Kazakh female weightlifters stripped of 2012 Olympic golds
By Charlotte Bates
Last Updated: 27/10/16 12:41pm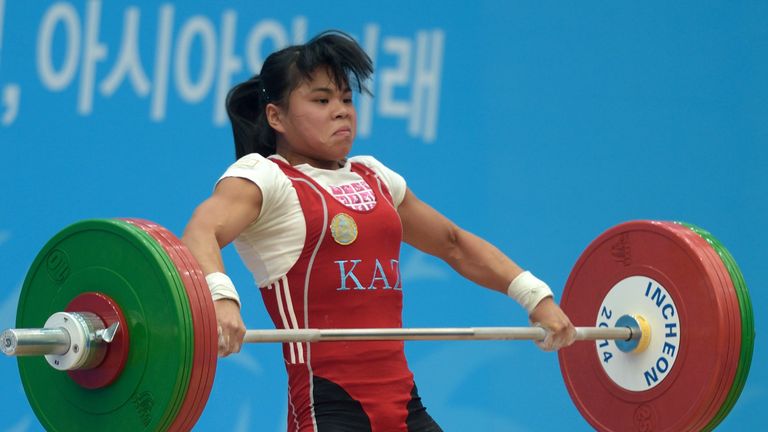 Three female weightlifters from Kazakhstan have been stripped of gold medals won at the 2012 London Olympics after failing retests of their doping samples.
Zulfiya Chinshanlo, Maiya Maneza and Svetlana Podobedova have been stripped of the gold medals they won in the 53kg, 63kg and 75kg divisions, respectively.
All three tested positive for the steroid stanozolol, with Chinshanlo's sample also containing oxandrolone. The International Olympic Committee has not said whether the medals will be reallocated to other athletes.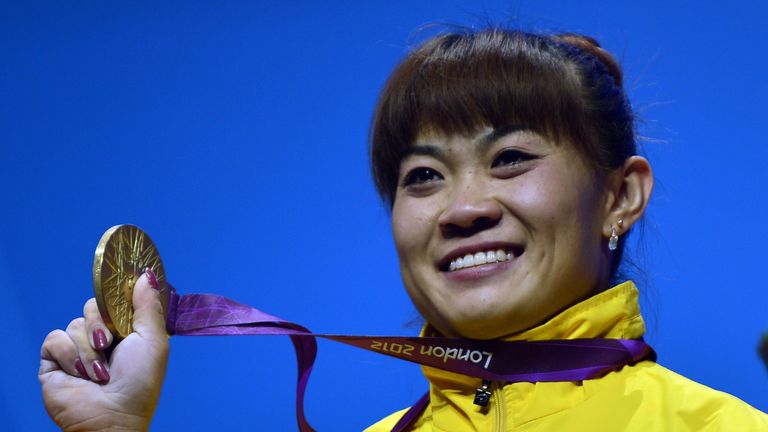 If that happens, Canada's Christine Girard stands be elevated to silver in the 63kg class and could get gold if a failed doping test from a Russian lifter who was the original second-place finisher also results in a ban.
The Kazakh lifters were among eight athletes sanctioned by the IOC on Thursday after their stored samples came back positive for steroids.
Belarusian weightlifter Marina Shkermankova was stripped of a bronze medal after finishing third in the 69kg. Also disqualified were two other Belarusian lifters, a Russian hammer thrower and a Russian pole vaulter, none of whom won medals.
The punishments for the Kazakh and Belarusian weightlifters are now set to trigger an automatic one-year ban from all international weightlifting competitions for the two countries under International Weightlifting Federation rules imposing automatic bans if at least three of a country's athletes fail Olympic retests.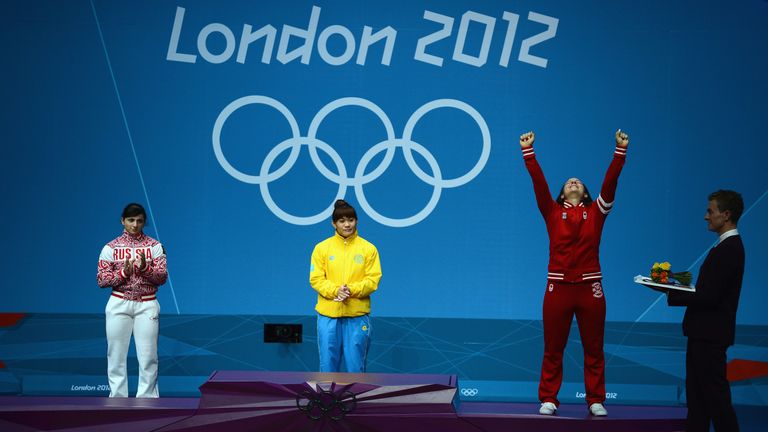 The IOC began re-testing "targeted samples" from the 2008 and 2012 Olympics in the run-up to Rio "to provide a level playing field for all clean athletes at the Olympic Games 2016".
The committee recorded a total of 98 positive cases in recent retests of samples from the London Games and 2008 Beijing Olympics, with almost half of the cases in weightlifting.
You can watch Premier League and EFL Cup football, plus England's tour of Bangladesh and the Mexican Grand Prix on Sky Sports. Upgrade now and enjoy six months at half price!