Katherine Grainger fears Great Britain may win fewer medals in the future
By Calum Wilson
Last Updated: 17/10/17 11:42am
Katherine Grainger says potential funding shortfalls at UK Sport may result in Great Britain winning fewer medals.
Grainger, who took up the role of chair at UK Sport in July this year, voiced her concerns over the "challenges" facing the organisation as it continues to struggle with funding.
The Glaswegian won five Olympic rowing medals, making her Britain's most decorated female Olympian but Grainger says the financial struggles mean Great Britain's sports stars may not be as successful at winning medals in the future.
"One of the biggest challenges facing it long-term is the financial side of things, that's undeniable right now," said Grainger. "All sports are probably aware that it's not going to be an easy, smooth future.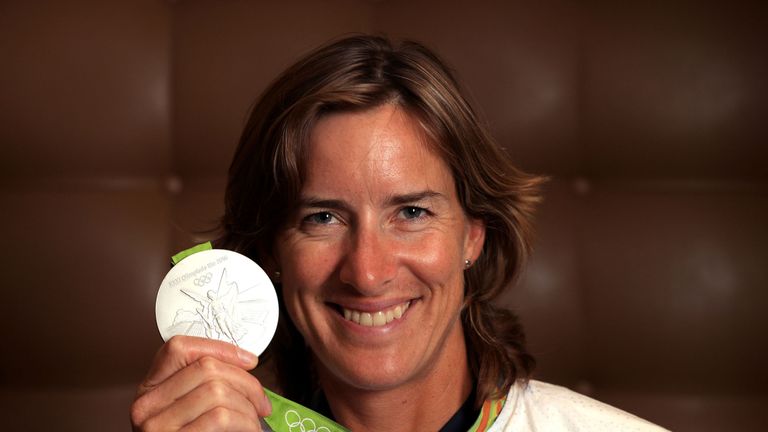 "If there are the funding shortfalls, our worst-case scenario predictions, then we probably can't still presume we'll still be as successful medal-wise and yet be able to fund in the same way.
"We're sort of secure up until the Tokyo Olympics in 2020 but beyond that it's a challenge. We've got lottery sales falling, we want to try and get more money coming in that way to all the good causes and also we have huge support from the government but we won't be able to rely on that forever."
In her first week in the job at UK Sport, Grainger met with 11 national governing bodies of sports, all calling for an overhaul in the allocating of lottery and government money.
The governing bodies of archery, baseball/softball, basketball, fencing, handball, volleyball, weightlifting, wrestling and wheelchair rugby joined forces to demand Grainger conducted a review.
"I've met with the 11 unfunded sports. I really wanted to hear from them individually as well as collectively to understand their point of view and to really feel that they've got a valued voice.
"In an ideal world we would fund all those sports, of course we would. Everything is being looked at to see how we can stretch that money now.