Russia banned from 2018 Winter Olympics in PyeongChang
By Andy Charles
Last Updated: 06/12/17 10:55am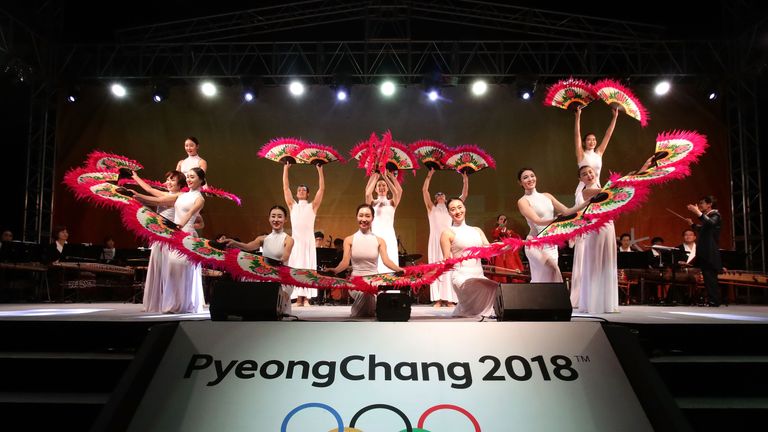 Russia have been banned from competing as a team at the 2018 Winter Olympics.
The International Olympic Committee president Thomas Bach confirmed the news on Tuesday in Lausanne, stating Russian athletes would only be eligible to compete under a neutral flag in South Korea, much like in athletics at the 2016 Rio Games.
Russian Olympic Committee president Alexander Zhukov said punishing clean athletes was "unjust and immoral" and an appeal would be launched.
The ban stems from a 17-month investigation, headed by former Swiss president Samuel Schmid, into widespread doping at the 2014 Winter Olympics in the Russian city of Sochi, which has seen numerous medallists banned.
As a result of the investigation, former Russian sports minister Vitaly Mutko - now Vladimir Putin's Deputy Prime Minister - has been banned from any participation in all future Olympic Games along with his former deputy Yuri Nagornykh.
Mutko is currently the lead organiser for next summer's World Cup in Russia. In his report to the IOC executive board, former president of Switzerland Samuel Schmid said Mutko, as the then minister for sport, "had the ultimate administrative responsibility for the acts perpetrated at the time".
The former chief executive of the Sochi 2014 organising committee Dmitry Chernyshenko also lost his position on the IOC co-ordination commission for Beijing 2022 and Zhukov is suspended as an IOC member.
Any Russian athletes ruled eligible after going through a thorough clearing process will only be allowed to compete as an 'Olympic Athlete from Russia' in a uniform bearing that name.
Should any of them win a gold medal, they will stand on top of the podium and hear the Olympic Games anthem.
Bach said: "This was an unprecedented attack on the integrity of the Olympic Games and sport. The IOC EB (executive board), after following due process, has issued proportional sanctions for this systemic manipulation while protecting the clean athletes.
"This should draw a line under this damaging episode and serve as a catalyst for a more effective anti-doping system led by WADA.
"As an athlete myself, I feel very sorry for all the clean athletes from all NOCs (national Olympic committees) who are suffering from this manipulation.
"Working with the IOC athletes' commission, we will now look for opportunities to make up for the moments they have missed on the finish line or on the podium."
Some Russian sports stars were keen for their athletes to compete. Ice hockey forward Ilya Kovalchuk told TASS state news agency: "We must go to the Olympics. Refusing is surrender."
While pole vaulter Yelena Isinbayeva added: "Addressing our athletes, I want to say that they should absolutely not despair and should continue training for the Games."