Justin Gatlin says he fired coach Dennis Mitchell as soon as anti-doping allegations came to light
Last Updated: 19/12/17 4:32pm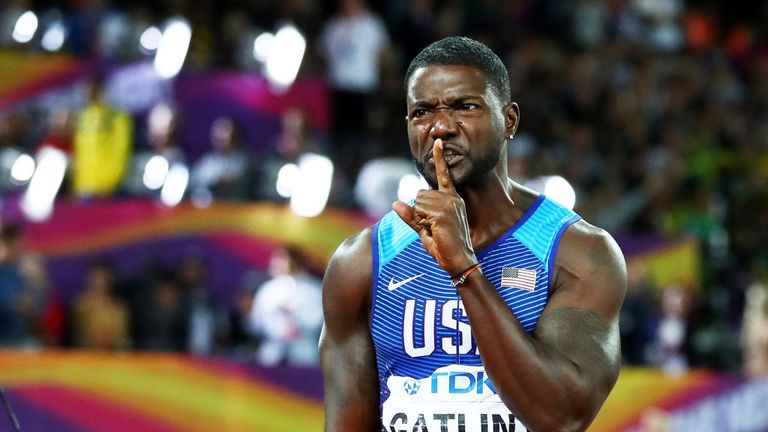 Justin Gatlin says he is "shocked and surprised" by drug allegations made against his entourage and says he is no longer working with coach Dennis Mitchell.
The Daily Telegraph newspaper alleged that, in an undercover investigation, Mitchell and an athletics agent, Robert Wagner, had offered to supply banned drugs for an actor training for a film.
Gatlin has since parted company with Olympic and two-time sprint relay champion Mitchell and has denied using performance-enhancing drugs.
In a short statement released on his Instagram account, Gatlin says he is now considering 'all legal options'.
He wrote: "I am not using and have not used PEDs (performance-enhancing drugs)
"I was shocked and surprised to learn that my coach would have anything to do with even the appearance of these current accusations. I fired him as soon as I found out about this.
"All legal options are on the table as I will not allow others to lie about me like this. I have no further comments as it is now a legal matter. They will next hear from my lawyer.
"Thank you all my supporters and well-wishers. Justin Gatlin."